This month, as summer takes off into full swing, travel plans are being finalized. For me, it's generally all about the last-minute trip. Just last week when the husband was out of town, the kids and I made an impromptu trip out of state for a day trip. My little car seats 4.
Two of my kids are still in booster seats. You can imagine how that might go with two full-sized booster seats crammed into the back of my teeny, tiny little MINI Cooper. In most cases, I want the trip to be over with before it starts. Somebody always moves into somebody else's claimed space. Fights ensue. Wine is fantasized about.
BubbleBum was a legit lifesaver for our impromptu getaway.
With that said, here are some great ideas for last-minute getaways for you and the family!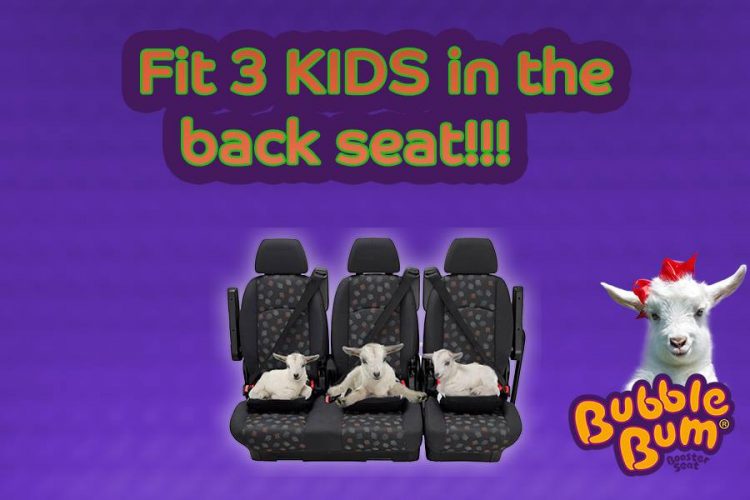 Theme Parks or Water Parks
Summer isn't summer without days spent in wet bathing suits, getting sticky from eating Popsicles, and staying outside until after dusk–WAY past the kids' bedtime! If you're not planning a big family vacation this summer, a trip to a theme park or a water park can be a great way to plan a family adventure and create wonderful summer memories that will last a lifetime.
Did you know there is a Six Flags theme park within half a day's drive from any location in the United States? It's true! That means no matter where in the country you live, you can turn a road trip into a destination trip for the day or the whole weekend.
A lot of theme parks offer two-day passes at pretty low rates to get the most out of your travel. If you've got a tiny little car like I do, BubbleBum boosters will free up some space so you have more room to return with souvenirs.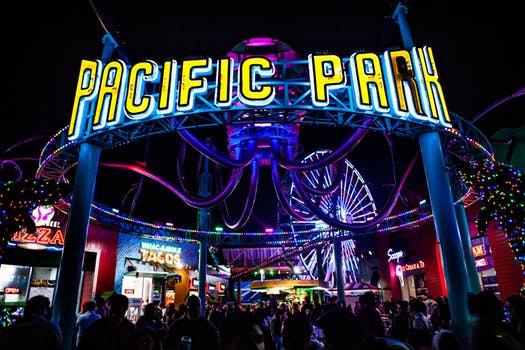 Water Parks are, of course, another great way to have a relatively inexpensive family vacation. Almost every state has a destination water park that is just a few hours away. And most have attractions that are great for kids of all ages. Whether you have an infant or a teen, a water park is ALWAYS fun! Just be sure to pack your sunscreen, and apply frequently.
Summer StayCation
If you're like me, your city has a lot left to be discovered. At least once per year, the family pretends to be tourists in the big city. We check into a hotel downtown, which is only about a thirty-minute drive away, and spend the weekend shopping, eating out, and visiting local attractions. It's a lot less expensive than a full-fledged trip and it gives us the opportunity to learn new things about our area. Plus, I'm constantly amazed at the little gems and treasures I find in terms of local businesses and attractions. It gets us completely out of our regular routines while being budget-friendly. Plus there's the added bonus of being close to home in case of any emergencies.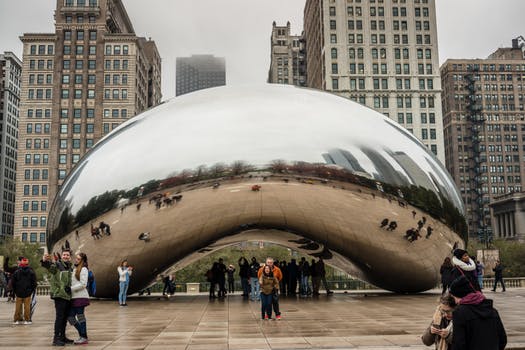 Quick Weekend Flyaway Trips
I subscribe to about four different airlines' email deal alerts. Most times I end up deleting the email without even opening it. But there are times when those alerts have come in handy! Last minute deals can be had for great prices for destinations that are fairly close or less "touristy" places. I've found airfare to South Dakota to see Mount Rushmore for as low as $20 each way per person. It gives us the opportunity to visit places we might not have initially considered, and we manage to turn every destination into an adventure!
When we fly places, the booster seat issue is a common one. BubbleBum has come to the rescue in those cases more times than I can count! While they aren't approved for use on an airplane, they have been fantastic for rental cars, cabs, trains, or any other type of transportation we may use when we get to our destination. The compact boosters fit right into my purse and are inflated quickly when they are needed. And don't worry–it's not like a hemorrhoid cushion if that's what you're thinking. They are sturdier and more durable than you'd think, and they meet safety standards. They're pretty darn cool, actually.
Super Summer Road Trip
Some of the most memorable moments of my whole life have centered around long road trips I have taken. The things that happen during a couple of weeks exploring the countryside are teachable moments–both good and bad. I've had completely uneventful trips where we got from Point A to Point B exactly as planned. We stopped when we scheduled. We stayed in the hotel we booked months ahead of time. We even hit gas stations at pre-designated locations along the way.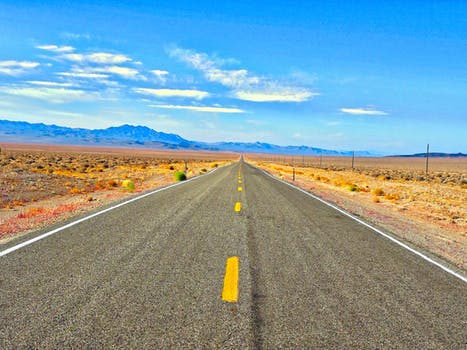 And then there are THOSE trips. You know the ones I'm talking about–the one where you get a flat tire 40 miles from the nearest rest stop. The ones where you turn the wrong way and get completely lost trying to get back onto the interstate. The ones where you check into a hotel only to find it doesn't come close to meeting your relatively low expectations for cleanliness or safety. It's in those moments I remind my kids about the adventure we are on. Dr. Seuss comes to mind on these travels in Oh the Places You'll Go when he says, "somehow you'll escape all that waiting and staying. You'll find the bright places where Boom Bands are playing."
BubbleBum Giveaway
It's all about the journey for me and my family. BubbleBum is excited to help encourage that journey for other families, too. That's why they are offering an exciting new giveaway! Enter to win a chance to win a BubbleBum booster seat of your own! After all, "you have brains in your head and feet in your shoes. You can steer yourself any direction you choose. You're on your own and you know what you know. And YOU are the guy who'll decide where to go!"