The custom dinosaur blankets kids around the world are crazy about.
Personalize our super comfy blankets with a beautiful dinosaur portrait featuring your little dino lover. Order in 3 easy steps; Choose preferred dinosaur, upload a photo and get your proof in 1-3 days. Unlimited edits done by our team of talented artists.
Our blankets are a one of a kind gift for children. Ultra soft and Perfect for decoration and dinosaur themed bedrooms. They're Portable, lightweight and great for any space! a favorite to cuddle in while watching TV, or just to use as a sleeping blanket. Totally customized with any of our amazing dinosaur backgrounds.
This is unique holiday gift everyone will be jealous about. We guaranteed the most heartwarming reactions! Get 10% off + free shipping using code DINO10

Soli Pillow is brand new to the market, and is a great gift for men or women — especially those difficult to shop for.
Soli
– as in solitude – is a unique memory foam pillow with
soft speakers built into it
so you can listen to white noise, music, podcasts, or audio books while you sleep and block out external noises keeping you awake at night.
Soli Pillow
is designed to provide ideal head and neck support and incredible comfort in any position, side or back, so you can relax and fall asleep in a peaceful oasis. The embedded soft silicone headphones conform gently to your head with zero pressure or discomfort and deliver hifi sound over your ears. Soli Pillow has a 10-hour battery life and comes with a charging cable.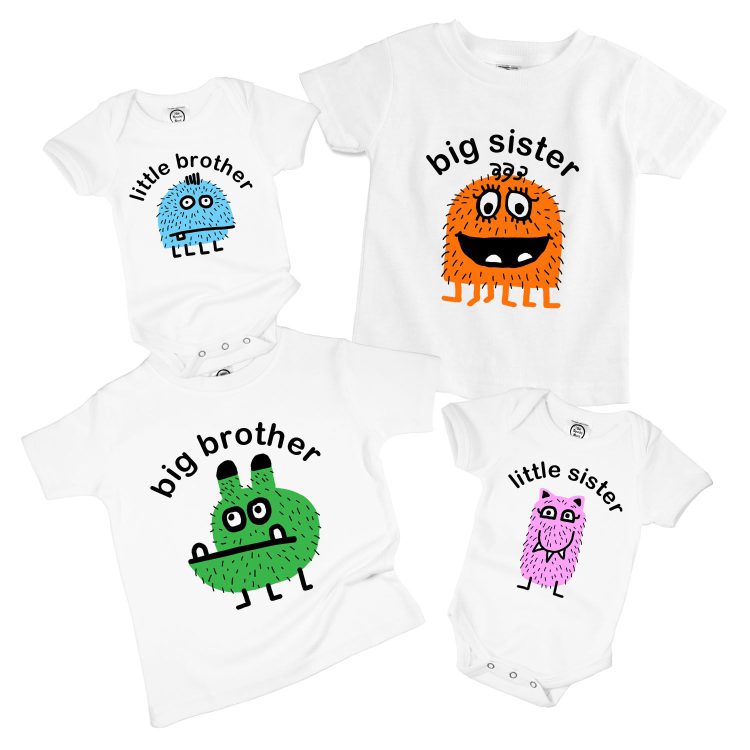 The Spunky Stork hand prints sweet, spunky and hilarious designs onto soft, organic cotton baby bodysuits and toddler/youth tees. They have hundreds of designs including: Activate Nap, Worth The Wait, I Believe You Were Expecting Me, Hello World, Best Gift Ever, My Rolls Are Homemade and many more.
All items are made from organic cotton. The material has no dyes or chemical colorants. The Spunky Stork also makes matching Mommy/Daddy & Me sets and twin/sibling sets that say Fish & Chips, Peanut Butter & Jelly, Taco/Taquito and more. Check out all the designs at: https://spunkystork.com/ and Amazon.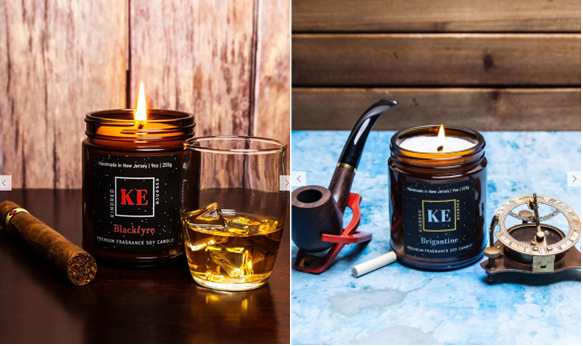 The Journey Begins with Family
Kindred Essence is a small, family-owned brand of handmade candles and natural bath and beauty products. Our evocative hand-poured candles are scented with premium fragrance oils; and our handmade soaps and body butters are scented with the same in combination with certified natural organic oils and shea butter. All products are free of ingredients that contain harmful phthalates and parabens. At Kindred Essence, our mission is to create exceptional handmade products that inspire our customers to take a moment to pamper their body and senses.

There's nothing more timeless and nostalgic than a Black Forest cuckoo clock. Maybe your grandparents had one that you remember hearing across the house during your childhood. Or maybe you like vintage statement pieces that bring new life to a room. If looking for a unique gift idea that will bring joy and happiness to whoever receives it, then a cuckoo clock would be perfect! The intricate carvings and craftsmanship of an authentic German cuckoo clock add an element of style and sophistication to any home. Choose from modern styles or a more traditional carved cuckoo clock like you see here.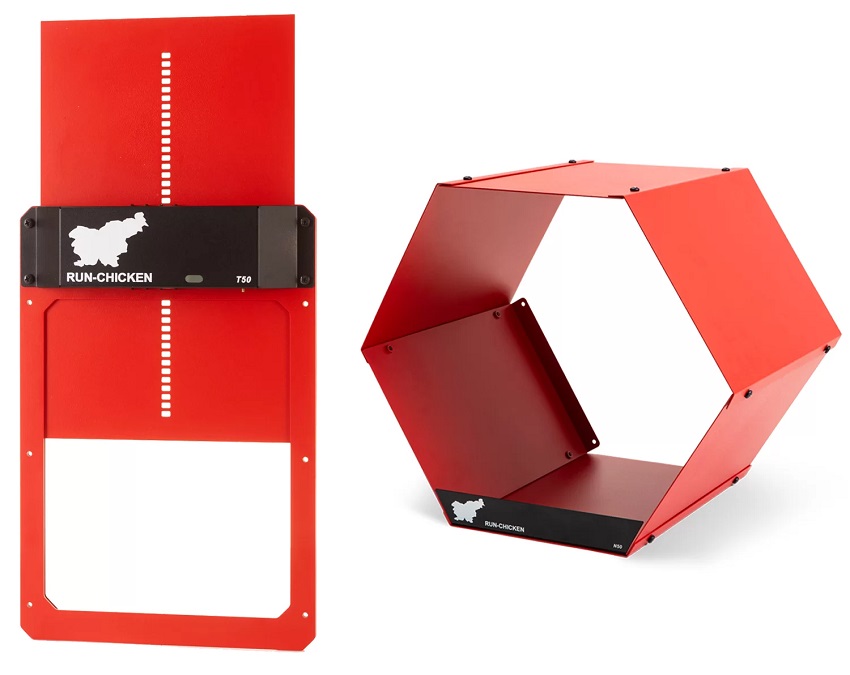 Collect your eggs without a care. The battery-powered Run-Chicken Automatic Coop Door saves you time and protects your chickens from the dangers of the wild. The Run-Chicken Automatic Coop Door is designed to make your days easier and transform chicken raising into a happy, carefree activity.
Uniquely designed light-sensing technology and a superior quality for an optimal price.
Eco-friendly.
Easy-to-use Plug and Play technology.
Full safety design for you and your chickens.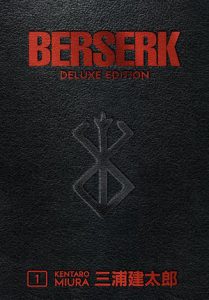 Berserk Deluxe Volume 1– Kentaro Miura's Berserkhas outraged, horrified, and delighted manga and anime fanatics since 1989, creating an international legion of hardcore devotees and inspiring a plethora of TV series, feature films, and video games. And now the badass champion of adult fantasy manga is presented in an oversized 7" x 10" deluxe hardcover edition, nearly 700 pages amassing the first three Berserk volumes, with following volumes to come to serve up the entire series in handsome bookshelf collections. No Guts, no glory! Collects volumes 1-3.
Berserk Volume 2– The ultimate adult fantasy manga, now in 7"x10" hardcover editions! Raised in torment, young Guts is hardened into a fearsome warrior, drawing the attention of the charismatic Griffith, commander of the elite Band of the Hawk. This crossroads will take Guts to fame and glory . . . and damnation! Collects Berserkvolumes 4, 5, and 6.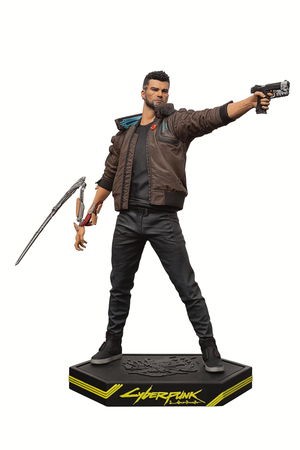 Cyberpunk 2077: V Figures
Male V– Dark Horse and CD PROJEKT RED partner to bring the start of our figure line from the upcoming, highly-anticipated game of Cyberpunk 2077. Each Figure stands at approximately 9.5" tall with a base featuring the 'Samurai' emblem of the fictional Night City band.
Female V Figure–This figure showcases one of the potential looks of V, the fully-customizable player-controlled protagonist of Cyberpunk 2077. Our highly detailed version features the V that you as a player start with in the game in heeled boots, samurai jacket, and smart rifle ready for action.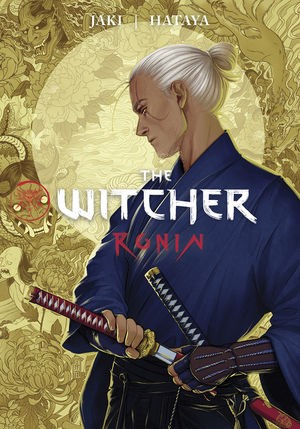 The Witcher: Ronin– In a new world inspired by Edo-period Japan, Geralt is faced with difficult moral choices while battling a variety of yokai and oni, creatures inspired by Japanese myths. Each encounter drops a clue in his desperate search for a mysterious apparition known as the Lady of Snow, yuki onna, for she is the key to who Geralt seeks, but finding her won't be easy . . .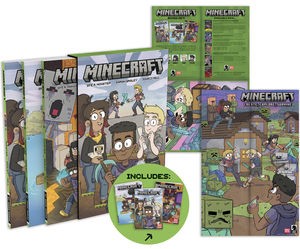 Minecraft Boxed Set–Tyler's life is turned upside down when his family has to move far away from his hometown. Thankfully, he has a strong group of friends forever linked in the world of Minecraft! Tyler, Evan, Candace, Tobi, and Grace spend their days going on countless adventures together in the expansive block world, always on the lookout for a new challenge. Along the way monsters, pirates, bullies, and the dangers of the Nether will push them to the breaking point. But together, there's nothing these friends can't overcome!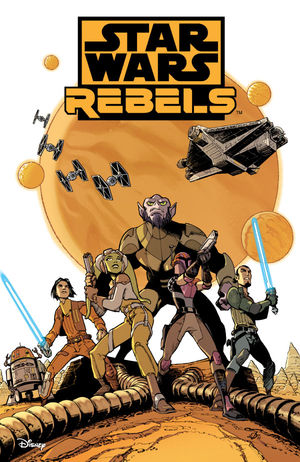 Star Wars Rebels TPB– "Based on the hit animated series!
The crew of the Ghost dodge criminals, monsters, and the agents of the Galactic Empire as they cross the galaxy in search of aid for the young Rebel Alliance. Featuring forty-three rarely-seen comics, this collection is a must have for any Star Wars fan! Collects Star Wars: Rebels Magazine #1-#35, #37, #39, and Star Wars: Rebels Animation Magazine #1-#4.
* Rebels bridges the gap between Revenge of the Sith and A New Hope, and features many characters familiar to long-time fans.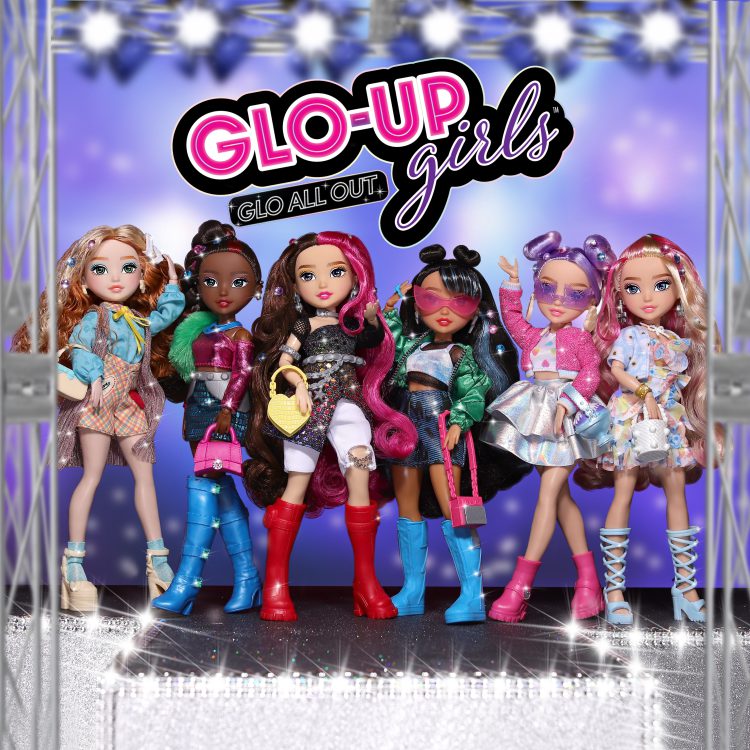 Get ready to GLO ALL OUT with "Season 2" of Far Out Toys' hit fashion doll line
GLO-Up Girls! These six fashionistas are showing off all new, fabulous looks, styles, and hair accessories that you can wear too. They even come with a makeup applicator that can change the color of their lipstick, fingernails, and toenails. Each doll comes with her own unique styles and accessories—like hair gems, face stickers, earrings, shoes, socks, and more—that reflect her individual interests and personality. These dolls encourage doll lovers to express themselves, too, by celebrating what makes them unique. This line of fashion dolls was inspired by the TikTok #GlowUp trend, which has amassed over 50 billion views, and seeks to empower kids to be confident—and glamorous! GLO-Up Girls: Season 2 launched in August and are available at Walmart and Target for $19.99 for all kids ages 6 and up.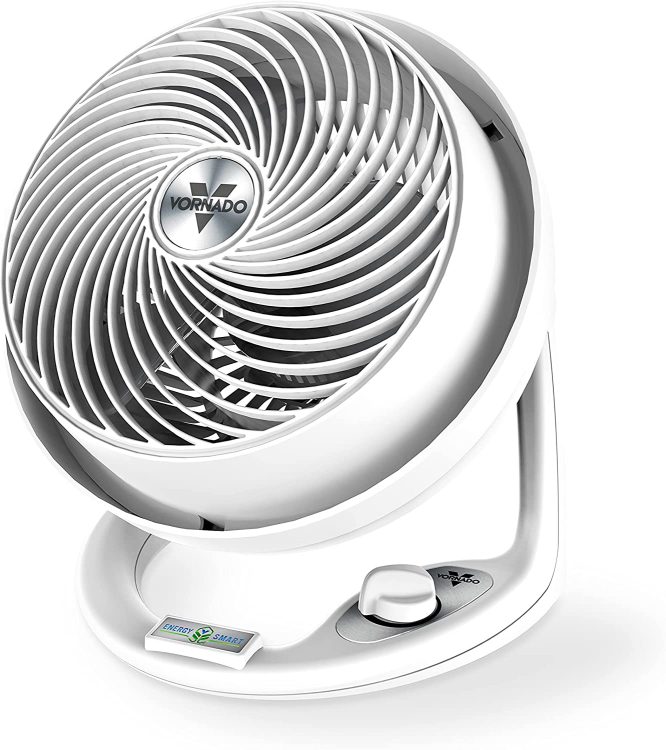 The Vornado 610DC Energy Smart Medium Air Circulator Fan with variable speed Ccntrol utilizes Vornado's signature Vortex air circulation and an energy-efficient, brushless DC motor to more effectively move air throughout the entire room. True variable speed settings allow for precise airflow control, conveniently located at the base of the circulator. It is also equipped with an adjustable tilt head that allows you to direct the air where you need it. The 610DC is an Energy Smart circulator that uses up to 80% less energy than a comparable AC motor product. It is available on Amazon for $129.99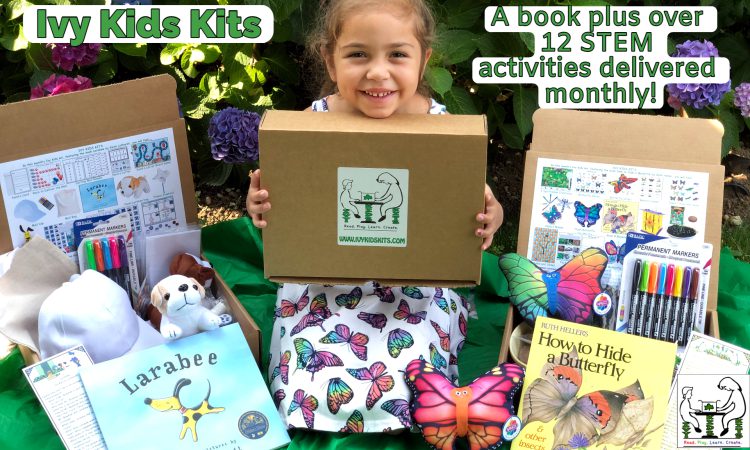 Read, play, create, and learn with Ivy Kids monthly book-inspired STEM kits. Ivy Kids creates educational kits for children ages 3-8. Each Ivy Kids kit includes a carefully selected, highly rated children's book and over 12 fun, creative, and unique hands-on activities that promote the development of math, science, literacy, engineering, and art skills through play and exploration. Inside an Ivy Kids kit there are board games, arts and crafts, science experiments, projects, math manipulatives, story characters and so much more. Everything you need is included in the kit and delivered monthly!
Ivy Kids has some upcoming sales you can check out from Nov 24th – Nov 28th!
Save 30% off your 1st kit with code IVYBLACK30
Take $5 off any store item with code IVYBLACK5
The sale will continue through cyber week with revised codes:
From Nov 29th through Dec 6th
Save 30% off your 1st kit with code IVYCYBER30
Take $5 off any past kit with code IVYCYBER5

At California Beach Co. we've created the perfect portable tent for babies and toddlers. The Pop N' Go™ is durable, compact, lightweight, and perfect for indoor and outdoor use. Whether you use our Pop N' Go on the beach or stay warm at home, you can rest at ease knowing your child and their toys are safe. Our Pop N' Go is the perfect gift for any parent this holiday season.
We build and reinforce our pop-up children's tent using high-quality materials, including fiberglass framing and weave-mesh netting, to ensure it lasts for years. Our patented "pop-up and down" release is safety certified, making it easy for anyone to set it up and take it down. You'll find various color options in addition to custom-fitted self-inflating mattresses available for maximum comfort. Check out our portable pop-up tent selection below and discover the perfect fit for your little one!
California Beach Co. has some sales going now!
Use code: CBC10-BF for 40% off current website sale November 20 – 26, 2022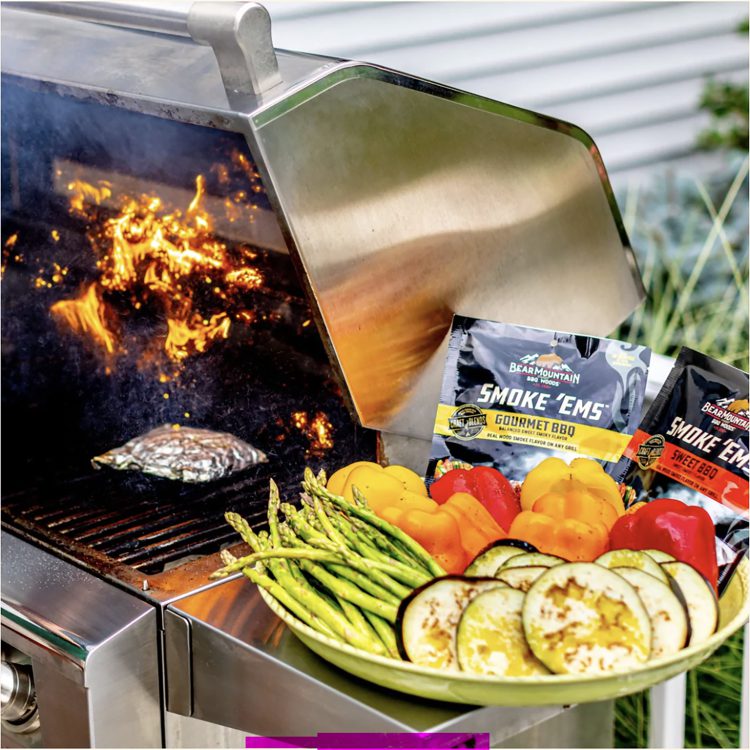 Bear Mountain creates high quality, natural hardwood pellets curated to create gourmet wood-fired flavor to take the grilling experience to a whole new level. By adding wood pellets to the grill – gas, charcoal, electric and of course, pellet – you can use your own equipment to create the irresistible flavors and aromas that come from hardwood. Bear Mountain uses 100% real hardwoods, with no flavorings, fillings, additives or bark, creating blends that give grill masters and gourmands an alternative to artificial smoke flavors. Our grilling and smoking pellets pair perfectly with a lot of incredible foods and our Smoke 'Ems are perfect for tailgating, picnics at the park, and on-the-go adventures — they are to be used for any meal, on any grill, anywhere! Bear Mountain BBQ Smoking pellets and Smoke 'Ems can be found on many online retailers including Bear Mountain BBQ, Amazon and Lowes.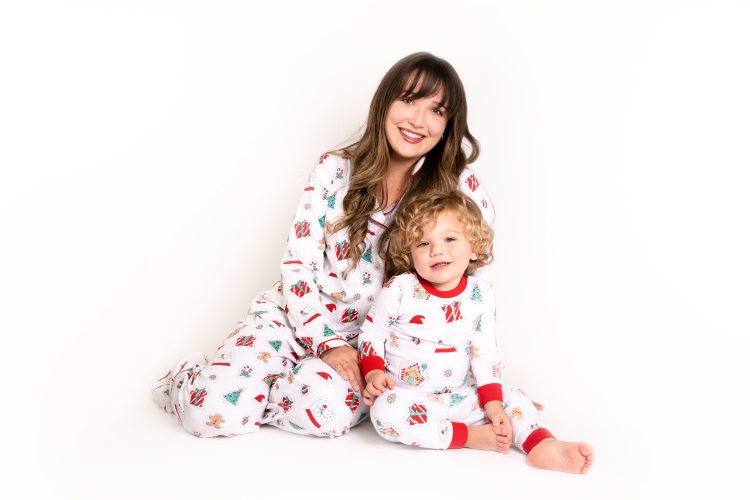 Noomie was founded by two moms who sought to create a world of contemporary clothing made with 100% pima cotton, a high quality fabric that is hypoallergenic and perfect for sensitive skin. Known mostly for their footies and PJ's, Noomie is now a brand that offers a variety of products and collections of hand-drawn prints that will give your child's wardrobe a soft and sweet touch. And if you are looking for the perfect baby shower gift, you will surely find something for that special baby, plus don't forget you can get matching PJ's for older siblings and mom!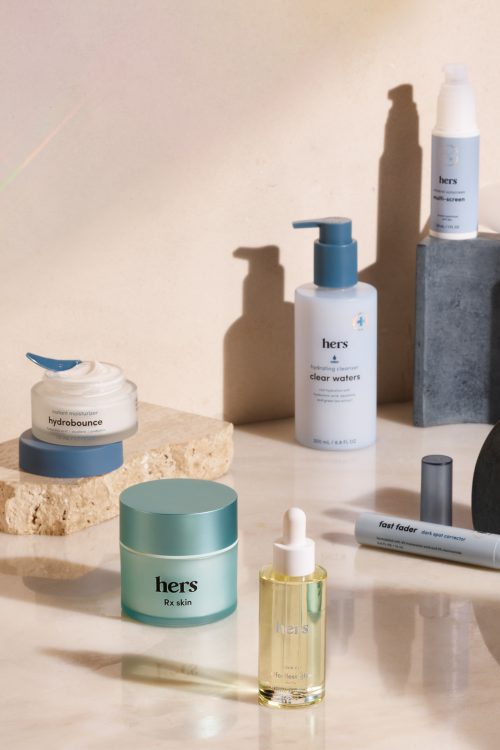 Hims & Hers is the trusted consumer-first platform focused on providing modern personalized health and wellness experiences. Its digital platform enables access to treatments for sexual health, hair loss, dermatology, mental health and primary care. Hims & Hers connects patients to licensed healthcare professionals who can prescribe medications when appropriate. Prescriptions are fulfilled online through licensed pharmacies on a subscription basis, making accessing treatments simple, affordable, and straightforward. Through its mobile apps, consumers can access a range of educational programs, wellness content, community support, and other services that promote lifelong health and wellness. Hims & Hers products can also be found in tens of thousands of top retail locations in the United States.
Mobile-mini Nebulizing Diffuser
The Mobile-mini Nebulizing Diffuser is made for travel and mobility. The rechargeable lithium battery allows you to move freely around your home, take with you in your vehicle or tuck into your luggage when you travel.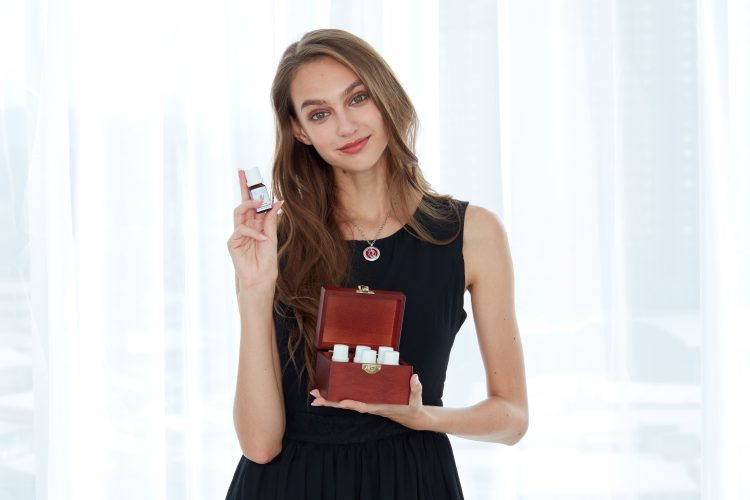 Favorites Sampler Pack
The Favorites Samplers pack combines the most popular Organic Aromas essential oils together in a handsome hardwood box including Lavender, Rosemary, Peppermint, Sweet Orange, Energy Blend, and Purity. All oils come in 10 ml bottles.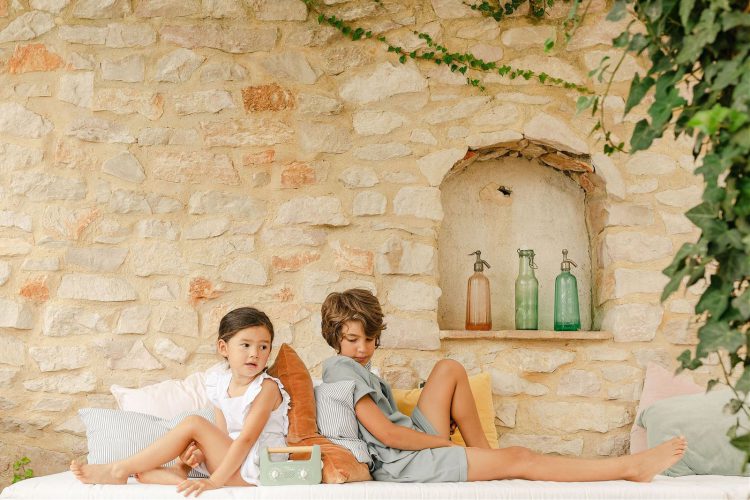 My Little Morphée is a non-digital device that uses stories narrated by fun animal characters to deliver meditation and relaxation strategies to help kids aged 3-8 years keep calm and improve sleep. Looking like a fun portable radio, My Little Morphée is a screen-free sleeping aid containing 192 meditative journeys to prepare children before bedtime or help calm them down during the day. These sessions include visualizations (or 'journeys'), breathing and relaxation exercises, and guided meditations. All sessions were designed and carried out by sleep experts specializing in child relaxation.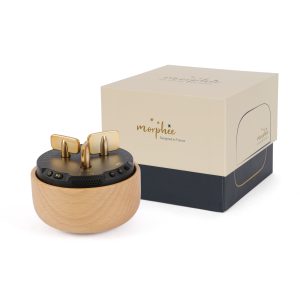 Morphée is a chic designed, un-connected sleeping aid that will help you rewind and relax in the evening before going to bed. With three keys combined, Morphée contains more than 210 audio sessions that you can choose from to either engage in guided meditations or tune in for soothing music/nature sounds. With its long battery life and ultra-portable design, Morphée is also easy to be kept in a suitcase and taken everywhere they go, perfect for those who are always on the road. Morphée is priced at $99.99 and is available on Morphée's website.


The sleek and modern EyeVac Air is the only touchless, high efficiency 2-in-1 Air Purifier & Vacuum for a truly clean, healthy home! The powerful 1000 watt motor removes all dirt and debris for clean floors while activated carbon technology traps odors and removes allergens, dust mites, pet dander, mold and more. With its HEPA H-13 Filtration which eliminates 99.7% of air pollutants from your home, you can enjoy allergy relief and improved air quality all year round. Always on and ready! Infrared sensors activate the vacuum automatically when sweeping near the unit. Available in Designer White and Tuxedo Black at www.eyevac.com and Amazon. Consumers will receive free replacement vacuum filters for life with the purchase of any EyeVac.


A helpful tool for the whole family to streamline day-to-day life, the Epson EcoTank ET-2400 all-in-one Supertank printer provides everyone with the freedom to print in color without running out of ink. With high-capacity, easily refillable ink tanks for zero cartridge waste and features including wireless and voice-activated printing, the ET-2400 makes it easy to print year-round.


Give the gift of knowledge this holiday season with HerStory. The creator of this game, Underdog Games saw a void in history books and wanted to correct it. That void was women and how they have contributed to our history. HerStory is launching November 1 with pre-orders available now at HerStorytheGame.com.
In this unique board game, you are a writer, working on a book about incredible women in history. You want to be the first person who writes eight chapters into their book, and if you have the most points, you win.
HerStory will be available on Amazon, on Underdog Games and at your favorite independent game store for a MSRP of $50. It is for kids ages 8+. Underdog Games will donate 1% of sales for HerStory to the Malala Fund to help educate girls all over the world. You can learn more about the partnership here.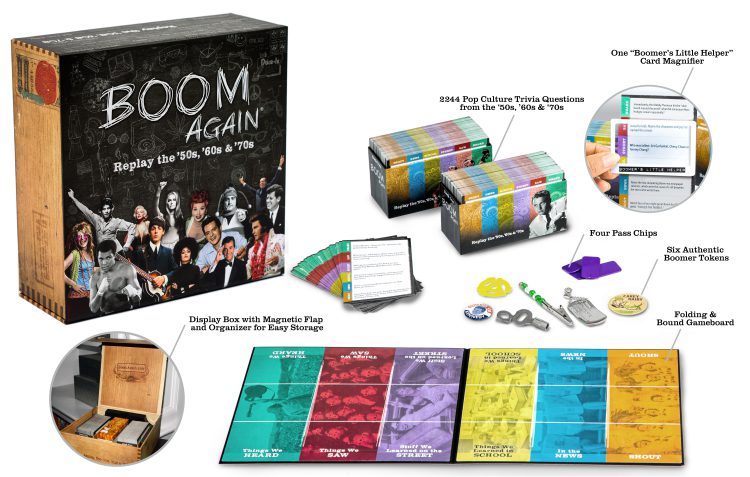 Boom Again; the "cultural trivia" board game from the creator of Taboo, Outburst, and Super Scattergories, will take Baby Boomers back to warm, fun memories of growing up—and breaks the mold of conventional trivia games.
Boom Again speaks directly to the generation who grew up in the '50s, '60s, and '70s. Designed to be played by two players—or two teams, Boom Again features over 2,200 questions drawing from advertising slogans and jingles, politics and social movements, movies, music, and television.
Boom Again is packaged in a "cigar box" — just like the ones where Boomers kept their prized possessions. Authentic touchstones become the game tokens, including a real metal skate key, the center insert adapter from a 45 rpm record, a "Students For Kennedy" campaign button, a Vietnam-Era dog tag, and a working roach clip. The game even includes a "Boomer's Little Helper" magnifier, just in case players forget their readers.
The game retails for $49.95 (which includes shipping and handling in the continental United States) and is available at BoomAgain.com and Amazon.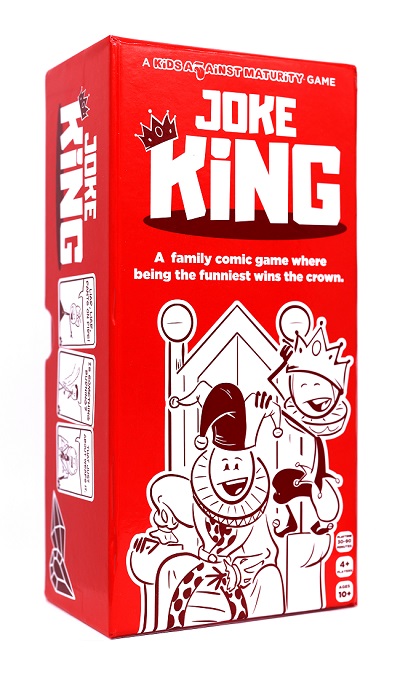 Joke King is a hilarious create-your-own comic strip family card game by the makers of bestselling Kids Against Maturity and is a favorite for both kids and adults alike. Simple to play, with multiple play styles and difficulty levels, it's all about creating humorous comic-book style card combinations. The funniest player wins the Crown. Out-joke your opponents and become The Joke King! Available at Target.com and Nuttheads.com for $24.99.
Ages: 4+ players ages 10+


Take a break from screen time and get back to "me time" with Guiding Star® journals.
The themed journal series inspire writing and creating with vision board prompts, coloring, drawing, and collage, all at your fingertips in a single book.
The Guiding Star journals can act as your sacred space away from the digital world and the demands of everyday life—a place to replenish your spirit, and access inner peace in a way that's meaningful, creative, and fun.
Choose between 4 themes . . .
⭐️ DREAM
⭐️ ABUNDANCE
⭐️ GRATITUDE
⭐️ ADVENTURE
. . . and start designing a life you love!

*Sold separately or as a boxed set of four themes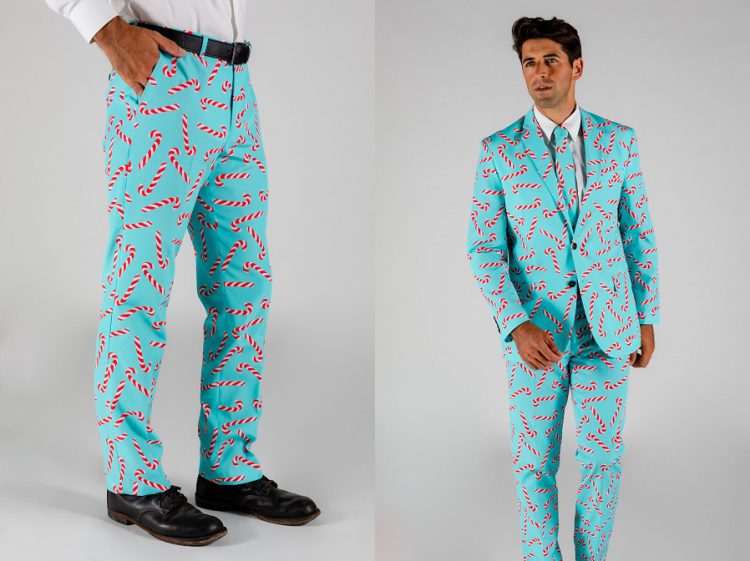 Strut your motha frostin' stuff. This candy cane print Christmas suit is how you're going to assert your dominance this winter. Everyone's got a sweet tooth during the holidays and look who just walked in packing a serious candy cane heat. In this light blue Xmas patter jacket, you'll be the belle of every ball. The only downside of this suit is how often you'll be asked to take it off.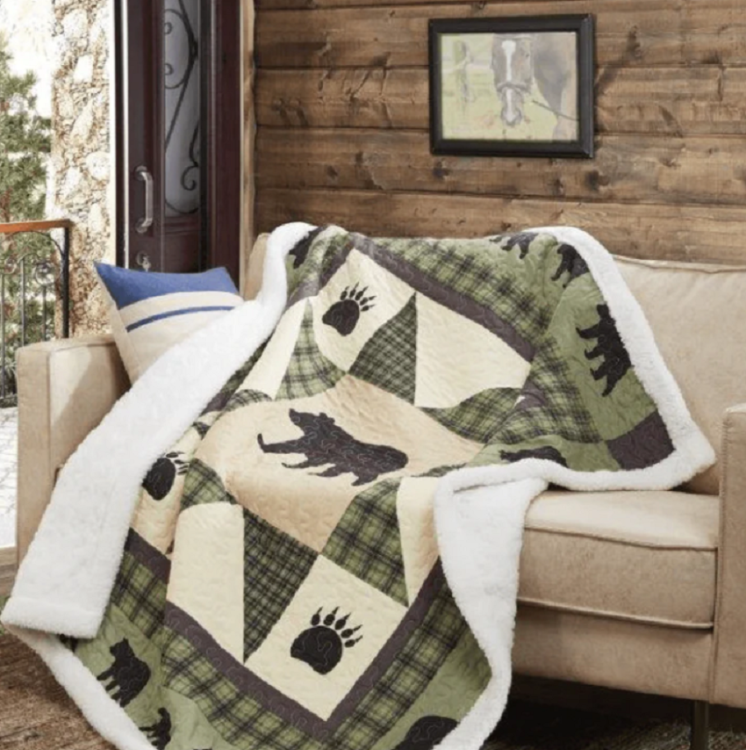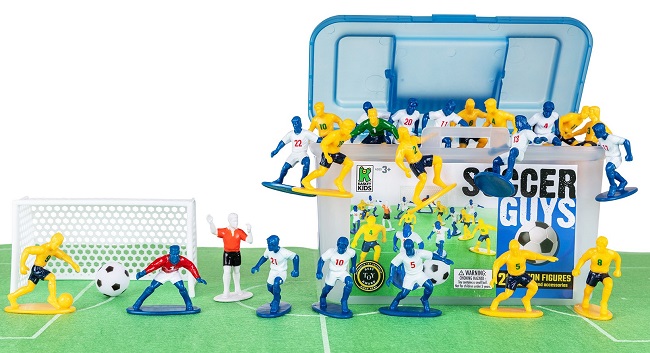 Get ready for kick-off with Kaskey Kids' Football Guys! No need to wait for the season to start… kids can play their own games & design their own plays all year long! A fun way to pass on the love of football to the little sports fan at your house. The two teams & accessories that come in each set make it easy to learn the rules of the game and understand each position. Football Guys encourages pure, unplugged open-ended play that inspires a child's creativity & hours of entertainment!
Basketball Guys: Red & Gray vs Blue & White – Kaskey Kids
Get ready for tip-off! Basketball Guys encourages pure, unplugged open-ended play that will inspire a child's creativity and provide hours of entertainment! The two teams, ref, hoops and a playmat that come in every set will help basketball come to life for your little basketball fan all year long! Each set even comes with an over-sized basketball that fits right on the shooter's hand and right through the hoop when going in for a dunk! These Guys are a great way to pass on the love of basketball and teach the rules of the game to the little sports fan at your house. Kids can play alone or with friends wherever they are!
No need to wait for the season to start… kids can play their own soccer games all year long with Soccer Guys from Kaskey Kids! 24 players, a field, an oversized ball and 2 goals are included so kids can actually bat the soccer ball into the goals using the base of each player to score goals against one another! A fun way to pass on the love of soccer on to the little sports fan at your house. Playing with Soccer Guys is an easy way for kids to learn the rules of the game and understand each position. Soccer Guys encourages pure, unplugged open-ended play that inspires a child's creativity & provides hours of entertainment!
No need to wait for spring training & the season to start… kids can play their own baseball games all year long with Baseball Guys from Kaskey Kids! A fully adjustable scoreboard, 24 players, an umpire and field make it fun to pass on the love of baseball to the little sports fan at your house. Kids can play alone or with friends. Playing with Baseball Guys is an easy way to learn the rules of the game and understand each position. Baseball Guys encourages pure, unplugged open-ended play that inspires a child's creativity & provides hours of entertainment!
NHL® Hockey Guys – Kaskey Kids
Playing with Hockey Guys is an easy way to learn the rules of the game and understand each position. Hockey Guys encourages pure, unplugged open-ended play that inspires a child's creativity & provides hours of entertainment! Every set of NHL Hockey Guys is designed as a rival pack! Each team represents a legendary NHL team! Collect them all!
Simply slide together your rink walls and place your mat inside the boards and your hockey game can begin! With a slick surface, goals, and an oversize puck, kids will have fun passing and scoring goals! Pass on the love of hockey to the little sports fan at your house.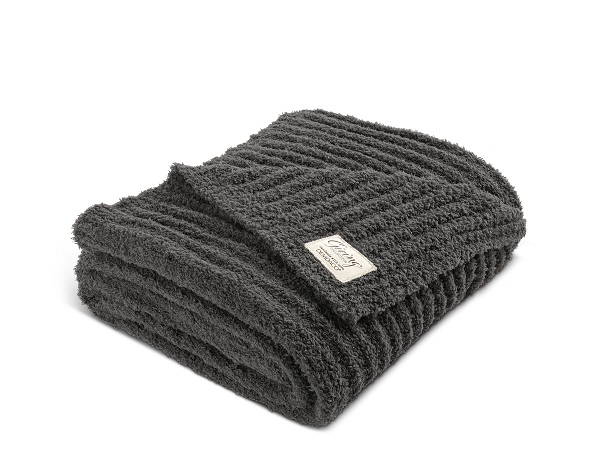 Specially made for the man who needs some extra comfort, the Giving Collection Knit Fabric Men's Blanket in Gray offers comforting warmth. Made from dark gray, fuzzy material in a ribbed pattern. Give this blanket to a brother, husband, or father who is in need of support and comfort. It's large enough to use as a lap blanket on the couch or a bed spread. The Giving Collection is filled with pieces meant to give extra comfort to those in need. This DEMDACO collection features blankets and apparel that offer soothing warmth to ease a challenging time. Our soft and cozy fabrics and weighted items are ideal for instantly making the day a little bit better. Thick and plush, this Giving Blanket is just what he needs to stay cozy.
The Details:
Size: 52″w x 63″long
Materials: polyester
Care Instructions: Tumble Dry – Low, Do Not Bleach, Wash With Similar Colors Only, Machine Wash – Delicate
Sentiment: Packaging sentiment: We all need a little comfort now and then… A reminder to help us know that we are not alone in the world… That there is someone in our corner, ready with a hug, no matter what. Always know you are being thought of, cheered on, and loved for exactly who you are – Someone who is cherished.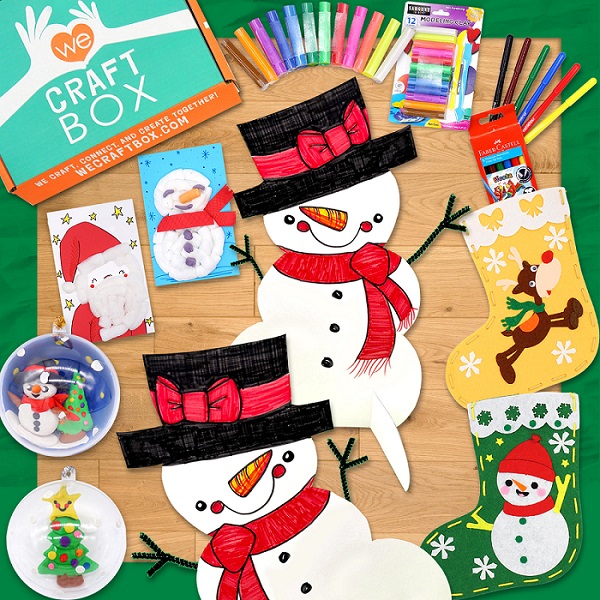 Be your kids HERO and give them a day of crafting adventures without the stress or prep work! Our monthly kids
craft kits
provide hours of of creative quality time for you and your crafters. Each We Craft Box can be shared between 2 crafters, has 4-5 curated crafts, all quality arts and crafts materials are included, a themed story to engage and set the stage for creating and easy-to-follow photo direction and video tutorials! Created by a mom of 3, with her degree and professional career in the art industry.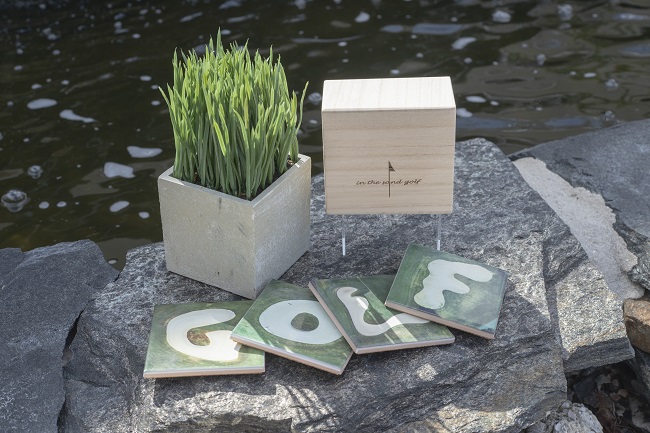 Boxed set of G O L F Coasters: For the golfer who has everything! An etched wooden box holding a set of 4 sandstone coasters with cork backs for absorbing moisture. Coasters spell G, O, L, F using aerial photos of golf course sand traps. A beautiful and very unique gift for the golfer. Truly a golf gift that is affordable and a conversation starter for the golf enthusiast.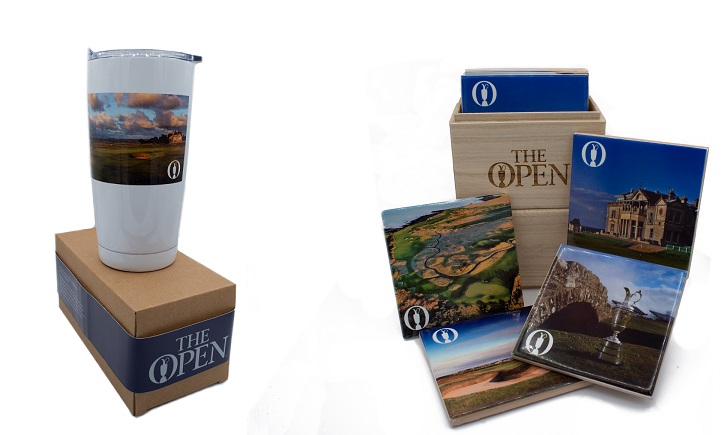 British Open set of 4 St Andrews Coasters in Wooden Box: Set of 4 Coasters with photos of St Andrews Clubhouse, St Andrews Aerial, St Andrews Swilken Bridge with Claret Jug and St Andrews Bunker photo. They come in a wooden gift box with The Open logo etched on the front. Coasters have corked back. Makes beautiful gift for those that love The British Open!
Royal Liverpool White 20oz SS Vacuum Tumbler Hole #17: White Stainless Steel 20oz Tumbler with an aerial photo of Hole#17 at Royal Liverpool. The tumblers keep drinks hot and cold for long periods of time with their vacuum packed double walled steel exterior. Lids are spill proof and clear. Impress your friends with this great British Open gift.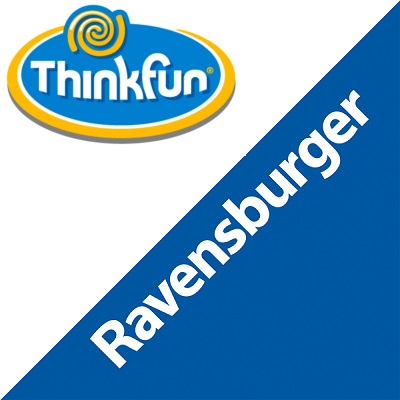 Ravensburger North America is a portfolio of award-winning brands that promote playful development and celebrate classic fun at every stage and every age – including Ravensburger, BRIO, Wonder Forge and ThinkFun. Enjoy the holidays with our newest games, puzzles and toys.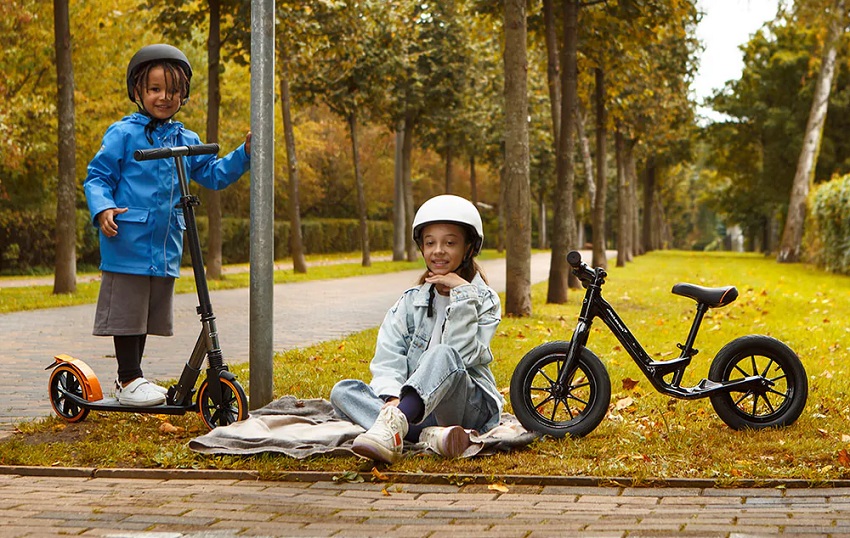 The Kids Collection takes advantage of materials such as carbon fiber, to design the most phenomenal and exclusive range of performance balance bikes and scooters. From the very beginning, McLaren's heritage has been deeply rooted on the track. From the fearless drivers behind the wheel, to the ingenious engineers, designers, and technicians behind the scenes; the same relentless passion and pursuit of perfection is what drives McLaren's designs today. See more about the McLaren Scooters and Balance Bikes here: McLaren.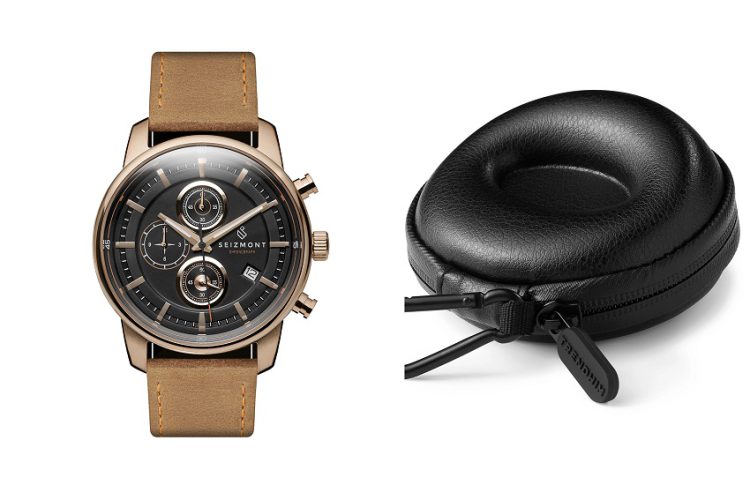 Carson Parva Craftsman Chronograph Watch
Crafted in surgical-grade stainless steel, the
watch
has a 40mm case featuring an easy-to-read display complemented by a brown leather strap and accents of orange. The three-dial chronograph can measure hours, minutes, and seconds.
Water Resistant Black Watch Travel Case
This rugged
watch case
hugs your watch and keeps it protected, no matter what extreme activities are going on outside its shell. The soft lining keeps it from getting scratched as you move about, and its hard shell keeps impact from reaching the watch. Its discrete ergonomic profile makes it easy to carry, and to tuck into an already stuffed backpack. A handy hook on its back makes it easy to attach to any bag.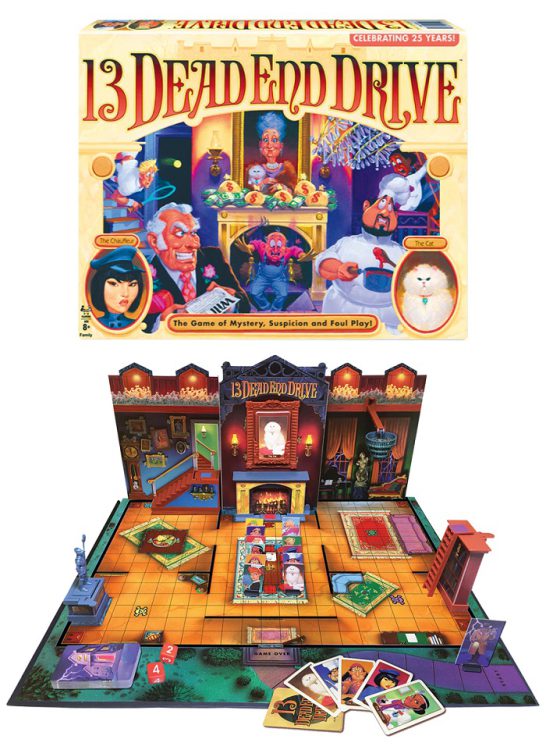 Winning Moves USA (WMUSA) is a leading maker of board games, card games, and puzzles. Since WMUSA's first year of operation in 1995, the company has forged a close relationship with one of the world's largest game companies, Hasbro, Inc., owner of Parker Brothers and Milton Bradley. As a result, many long-lived Parker Brothers and Milton Bradley games are now marketed by WMUSA!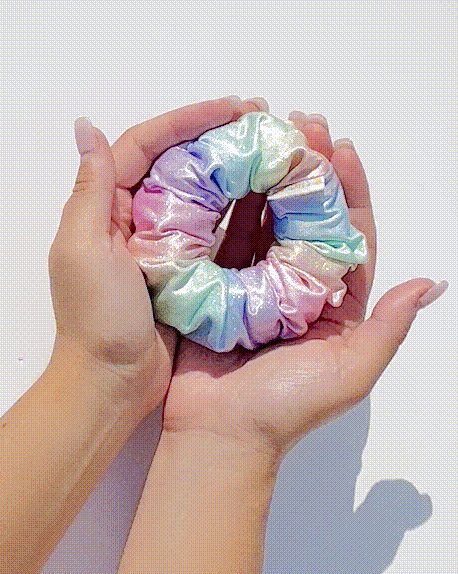 Smunchies®, Squishy Scrunchies! A fashionable fidget / fashion accessory you can wear in your hair, or on your wrist, like a wearable plushy. Smunchies are the perfect under $20 stocking stuffer for growing kids, teens and even moms! Smunchies® squishable interior help ease anxiety, boost focus, and relieve sensory overload. Best of all, they are discrete, portable and perfect for school, work, traveling, and moments dedicated to your personal wellness.
Smunchies Co. is a mom & daughter owned business on a mission to design beautiful and functional sensory accessories that reimagine how fidget toys can evolve to become elevated, fashionable wellness accessories that inspire confidence & joy in growing kids, teens and adults.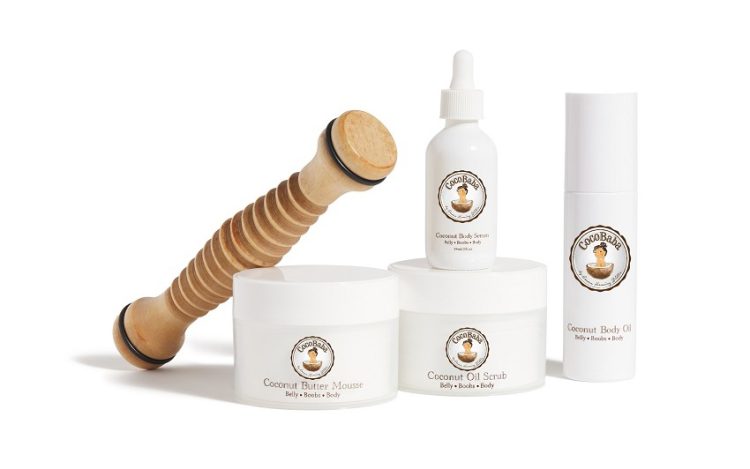 CocoBaba was created by Emma Heming Willis to be a no-fuss luxury line of coconut oil products, all made specifically to nourish and treat changing skin with organic ingredients. All CocoBaba products are formulated with organic coconut oil and natural plant-derived aromatic fragrances, so they are free of harmful phthalates and safe for skin-to-skin contact with children of any age. CocoBaba was founded with the goal of providing mothers with a luxury skincare routine that is unfussy and effective, making it the perfect gift for the current and expecting mommas to be in your life!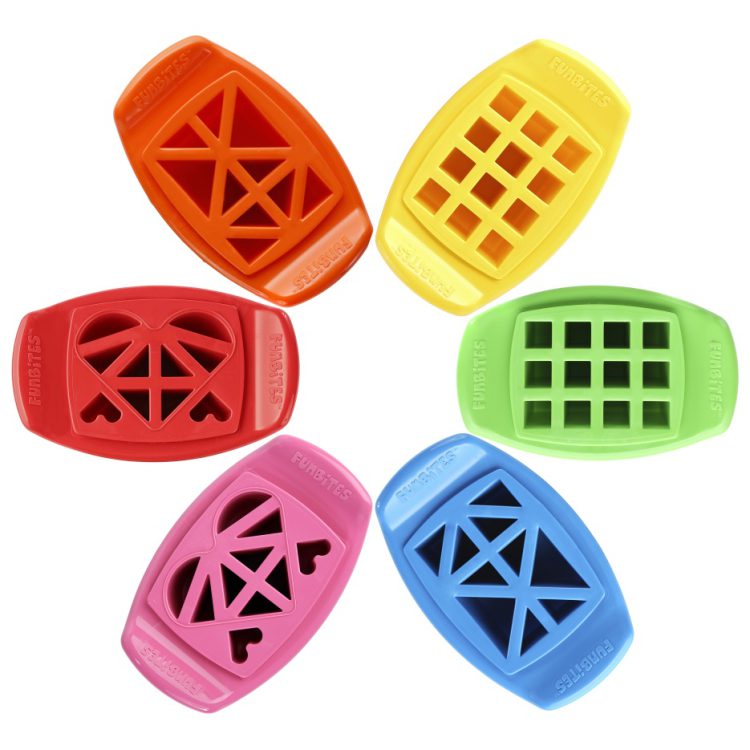 FunBites
Quickly and easily creates bento bite-sized food that even the pickiest eater can't resist
As seen on SHARK TANK and Good Morning America as well as featured in more than 20 magazines like and Parenting, Women's Day, Nickelodeon, and Real Simple
Over 30 Design & Innovation awards
Uber Facts: voted Top 10 Shark Tank innovations on Amazon
Patented unique 2-piece design includes: curved blade + matching popper top to rock through pancakes, fruit, cheese, deli, bread, brownies and more!
Approved kids 18+ months, Dishwasher safe, BPA free
Come join the fun and let kids' imagination soar!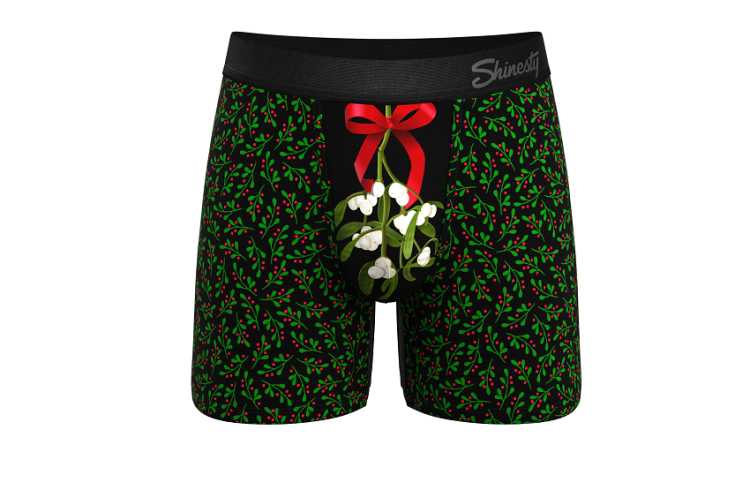 PUBLIC SERVICE ANNOUNCEMENT: Mistletoe is poisonous and using it to deck the balls can cause blurred vision, vomiting, and even seizures — regardless of whether or not you swallow. In order to avoid an awkward breakup scene at the ER, we recommend this pair of mistletoe Christmas boxers, which are totally non-toxic (*except in California. Thanks Prop 65).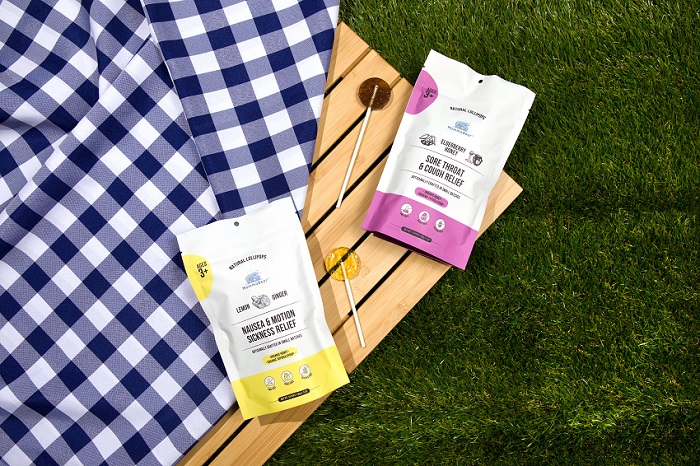 Nausea and Motion Sickness Relief:
For temporary uneasiness due to motion sickness or otherwise, Lemon and Ginger Nausea & Motion Sickness Aid Lollipops gently soothe discomfort. Organic honey and tapioca syrup give a naturally sweet flavor, while honey's antibacterial properties also aid in digestion. Concentrated lemon and ginger oils stimulate the immune system, alleviate nausea and help with an upset digestive system. Ease any upset stomach with these sweet and tasty suckers.
Sore Throat and Cough Relief:
For temporary relief of sore throat and cough symptoms to gently soothe discomfort. These suckers are made with Organic Elderberry and honey. Elderberry contains natural flavonoids that may help boost the immune symptoms. Organic honey is rich in the health-promoting plant compounds known as polyphenols. When combined with Organic Tapioca syrup they naturally sweeten our lollipops. These sweet suckers are all you need to aid coughs and soothe sore throats.

WIZARDS & WEREWOLVES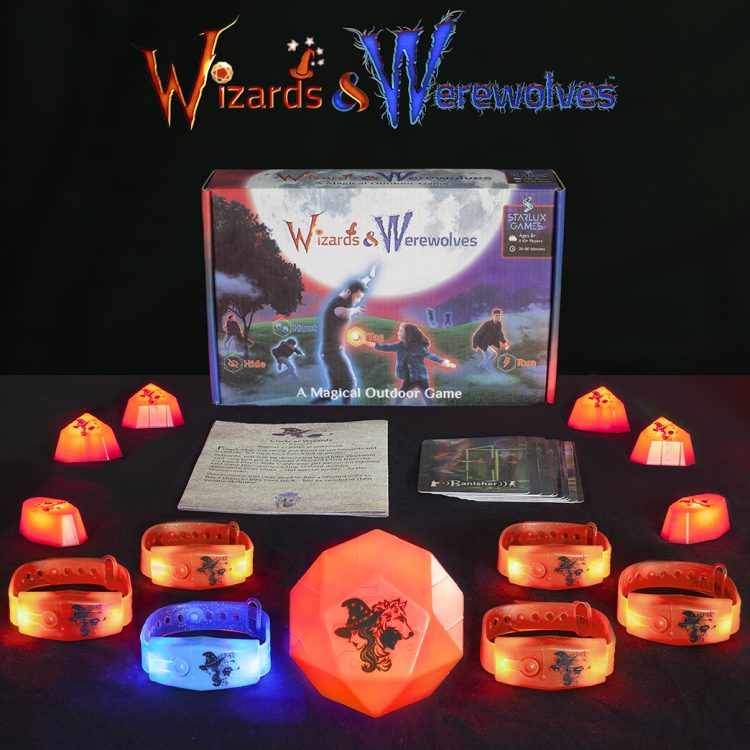 Wizards & Werewolves
is an epic glow-in-the-dark game that pits two mythical forces against each other in an exciting backyard battle of speed, skill and wits. It's like an exciting combination of hide and seek, tag and scavenger hunts. Play as a wizard and embark on a perilous journey to capture glowing magical crystals. Or bare your teeth and howl as you join the werewolves, stalking prey, guarding the crystals and hunting down wizards. The game comes with 12 light games pieces and offers three levels of play ranging from easy-to-play for beginners to highly strategic for advanced game play. This game is sure to be a crowd favorite as werewolves howl, hide crystals and hunt wizards, while the wizards use their mystical powers to avoid the werewolves and destroy the dark side.

Kids Crafts

LeadHER Collection
Our woman-owned company is on a mission to expose girls to the stories of mighty women who have trailblazed a path before them. Through our crafts, girls have the opportunity to learn the stories of these remarkable women and create a tangible keepsake to remind them to be a trailblazer and not a spectator.
Our craft kits are perfect for tweens ages 8+ and would make incredible holiday presents!
Our craft kits:
– provide an educational story – each kit tells the story of a wise leader, providing the opportunity for girls to learn how to step into their power.
– challenge girls to think like LeadHERs – our kits include thoughtful discussion questions that encourage girls to chase their dreams and use their voice for change.
– give back – for every purchase made, we donate a portion of the proceeds to organizations working to empower girls across the globe.
– are inspiring – Through learning about our mighty women, girls get the chance to see themselves in their stories and know they are capable of anything.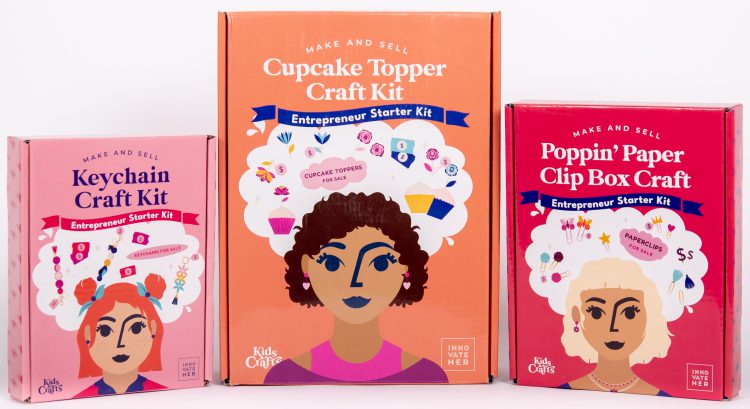 InnovateHER Collection
Let's show our girls how to be entrepreneurs!
Our modern InnovateHER craft kits are designed to spark your girl's creativity while creating an opportunity for her to earn some extra spending money while creating her own business. This collection is perfect to jumpstart their first business. Each craft kit features everything she'll need to construct, package, and sell the handmade crafts she creates.
We also include a Mighty Girl Biz Plan (think of it as a business plan for pre-teens) to get her thinking like a boss. Because lemonade stands are so last century!

BYJU'S LEARNING featuring Disney Premium Kit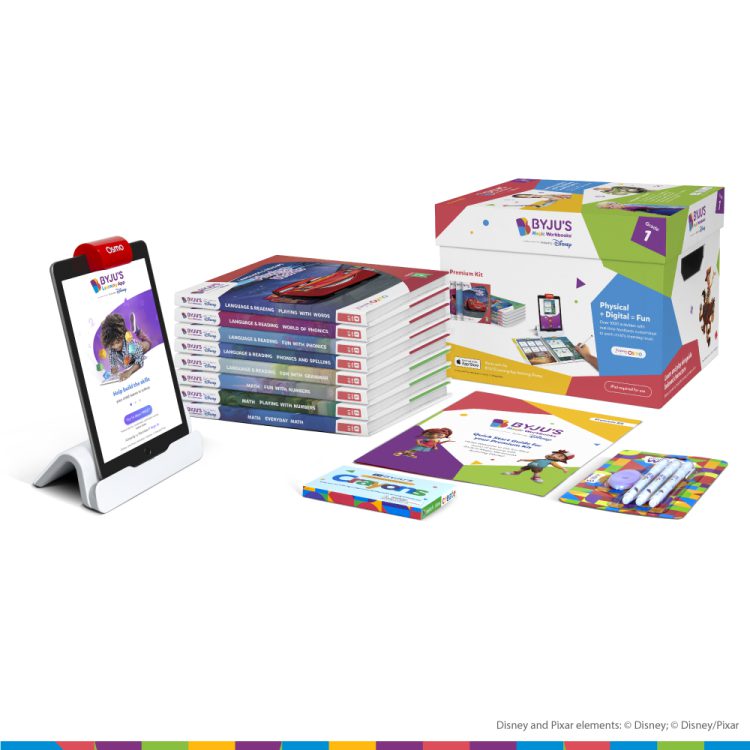 These premium kits help kids in Pre-K to 3rd grade build math, language, reading, vocabulary, and other core skills, while playing alongside beloved Disney and Pixar characters. Kids practice, play, and learn using an interactive app and hands-on activities, personalized to the child's learning level. This self-paced learning program provides real-time feedback, and supports different types of learners, helping them gain confidence to learn on their own. Includes over 3,000 video lessons, quizzes, read-along stories and digital worksheets. Comes with Magic Workbooks (for Math, Language, Reading), Osmo Base Set, Wizpens, Crayons, & 1 year access to BYJU'S Learning App. Available for iPad or Fire.

Deuxmoons Candles Phases Set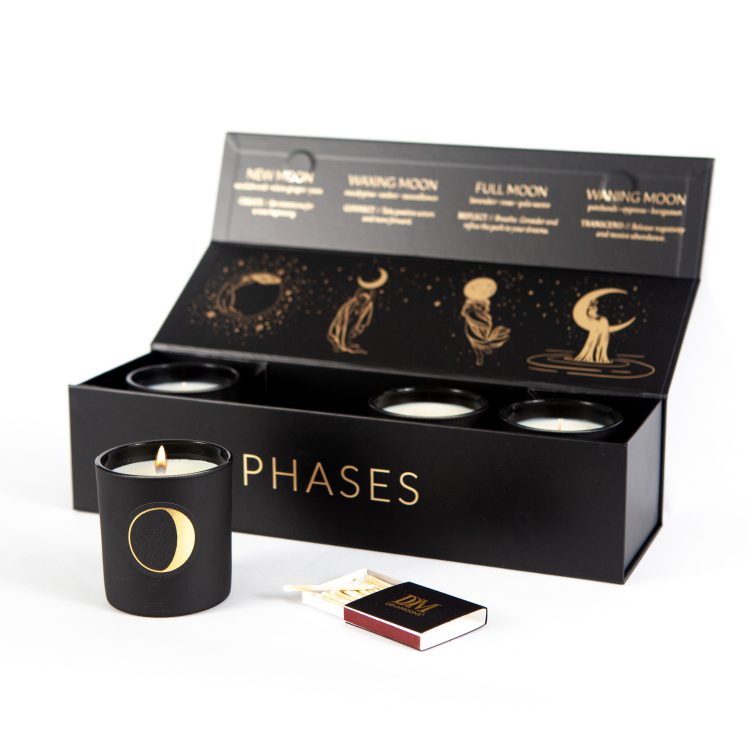 Deuxmoons candles and fragrances make the perfect gift for candle lovers, the spiritually inclined, seekers and modern mystics. Their Phases Candle Set is a gorgeous gift that has four luxury fragranced candles representing the primary moon phases of the lunar cycle -New Moon, Waning, Waxing and Full Moon. Each candle pairs an inspiring scent with a guiding intention to encourage a journey towards abundance. Want to manifest with the moon? Burning candles during moon rituals throughout the lunar cycle can help align your thoughts and energy; the phases provide a natural rhythm that can allow more abundance to flow into your life. Whether you choose to use the candles as part of your spiritual practice or not, the matte black glass vessels and embossed moon icons make for a stylish and fragrant addition to any decor. Complement the set with a wick trimmer and snuffer for the ultimate candle starter kit that will appeal to nearly everyone on your gift list.