If I had a nickel every time somebody mentions summer being around the corner, I wouldn't be a millionaire or anything. But I'd probably have a couple of bucks to buy some ice cream. My kids' summer break starts next week, which means we're already in the final planning stages of our annual vacation.
As much as we always have amazing memories from these trips, getting there is a different story. With three kids crammed in close for several hours, things inevitably happen: touching, complaining of boredom, and somebody (generally not me), pees their pants. Don't ask me why. I have no idea. This year, our family trip will be different. Wikki Stix has come to our rescue just in time for this year's summer adventure! Add Wikki Stix to your travel plans, and this summer's road trip will be more memories than stress.
What Are Wikki Stix?
The fun, wax sticks are bendable, moldable, and stickable. You've probably seen them before sold in a tube with a couple of dozen sticks in an assortment of rainbow colors. These sticks are perfect for young hands to mold and play with. They are non-toxic while encouraging hand-eye coordination, creativity, literacy, and active engagement. They are light and compact and a perfect travel companion for kids with endless possibilities for play.
Pro Tip: Keep the Kids Entertained
Part of the problem with travel is that there are long periods of time where kids are confined to a small spot. Boredom combined with exhaustion and overstimulation can be a parent's worst nightmare. But when those kids are entertained and happy in those tight spaces, it can make the miles pass by much more easily for the whole family.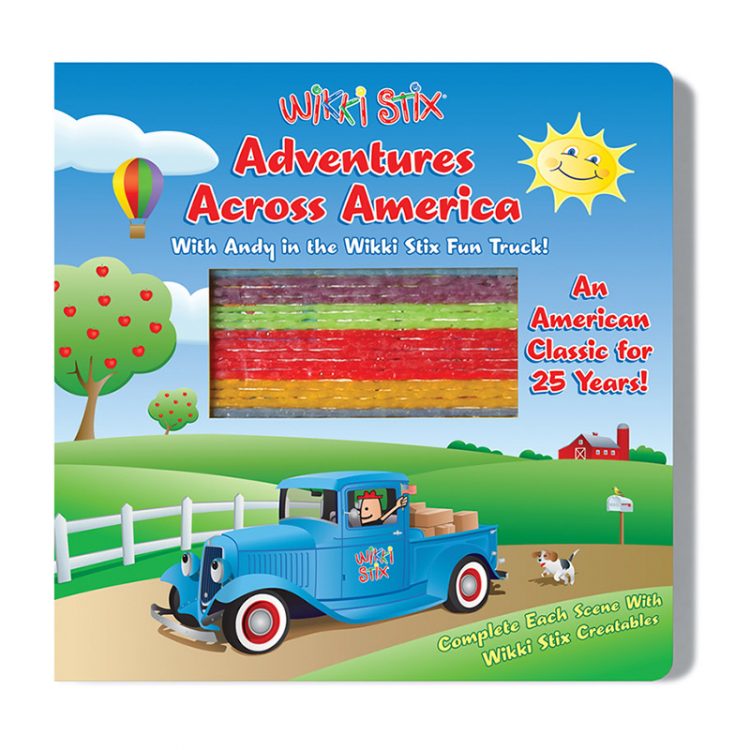 Wikki Stix offers several different kits for travelers of all ages! The award-winning Adventures Across America Board Book is perfect for preschoolers. Kids can learn about the USA with colorful and fun, interactive scenes…each one to be completed with Wikki Stix! Scenes from the Golden Gate Bridge to New York City and fun places in between. Travel with Andy in the Wikki Stix Fun Truck! An educational, hands-on sight-seeing tour! This sturdy board book provides fine motor skill activities for all young fingers and includes 36 Wikki Stix.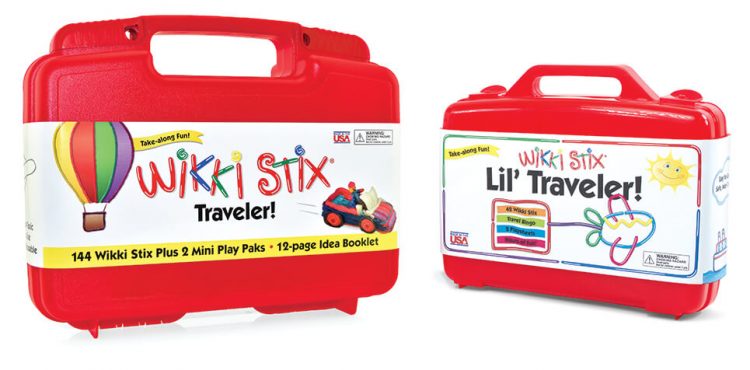 While Adventures Across America is ideal for preschool-aged kids, there are other fun ways to keep older kids entertained and happy while crammed into the backseat. The
Lil' Travele
r is a kit complete with 42 craft sticks, two play sheets with games, stickers, and all of it comes inside a sturdy yet compact carrying case perfect for a carry-on or a large handbag.
Wikki Stix Traveler
is the ultimate deluxe Wikki kit that is packed with 12 pages of games and activities as well as the popular, 144 bendable Wikkis all packed inside a sturdy and colorful carrying case.
And new from Wikki Stix is the
Fun Activity Book
! The only Activity Book with Wikki Stix! 72 of them…for super hands-on fun. Featuring 28 pages of awesome activities that keep kids happily and quietly engaged…with just the right amount of learning fun. Developed with a kindergarten teacher (30 years) this delightful book provides school readiness skills like visual discrimination, fine motor development, as well as number and literacy awareness, and active engagement. Perfect for summer travel!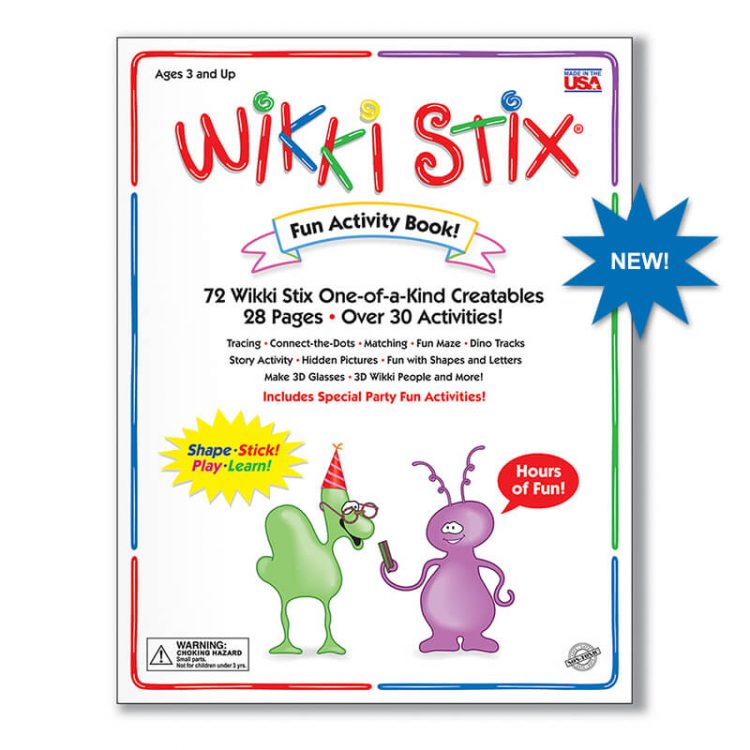 In just a few weeks, my whole family will be heading out into the great wide open. There will be five of us packed into our vehicle along with our luggage, snacks, books, and whatever form of entertainment we think will keep us occupied for the longest time.
Wikki Stix Presents Adventures Across America from Wikki Stix on Vimeo.
Giveaway! The Wikki Stix
Adventures Across America Virtual Board Game
! Each week for 10 weeks beginning May 18, 2018, you can follow Andy and the Wikki Stix Fun Truck to identify a location along the way. Enter each week for your chance to
WIN
one FULL POUND of Wikki Stix and the Adventures Across America Board Book. A new winner each week!