If I told you just how many printers we have been through in my household, you probably wouldn't believe me. I always say that I'm too poor to buy cheap. Yet every time I drop a chunk of change on a printer, it seems to only last for a year (often less) before dumping out on me.
What's more, the ink cartridges sometimes cost more than the printer itself! In the past, I have felt like I needed to take out a second mortgage on my home in order to purchase replacement cartridges for my printer. The Epson Premium XP-6000 is not only sturdy and durable, but it is super versatile, easy-to-use, and a perfect all-in-one printer. What's more, the ink cartridges won't require a second mortgage to replace.
Santa brought me a new printer just this past Christmas. I had been using a scanner/printer combo that had been on its last legs for years. For some reason, the ink cartridges would go stale in it if the printer wasn't used at least once every 3-4 days. It was absurd, and I found myself printing something JUST to keep the ink from drying out. Unfortunately, my "new" printer also suffered a sudden and unexpected death just four months after purchasing it! It couldn't have come at a worse time, either. My oldest son was going into finals and had term papers due. My middle child had a science fair project due which consisted of a written report and photos of his experiment. And my youngest had a genius hour project to complete which required us to print off charts and photos of plants to present to her class. My former printer couldn't have taken its last shuddering breaths at a worse time.
Premium XP-6000 All-In-One
The Epson Premium XP-6000 stepped in and has been a workhorse ever since. I have never been too impressed with so-called "all-in-one" printers and scanners in the past. It seemed they did a lot of things ok, but nothing really well. This printer is different. It prints beautiful print-quality photos in less than 15 seconds. It can be accessed wirelessly from your phone, and pretty much does everything besides cook you dinner.
Separate Ink Cartridges = Less Expensive Replacements
The best part of this perfect little printer? The ink cartridges are all separate. That means that you don't have to spend a small fortune on a color cartridge because your cyan is running low! The printer uses individual 5-color inks for some of the most vibrant colors you've ever seen in a home printer!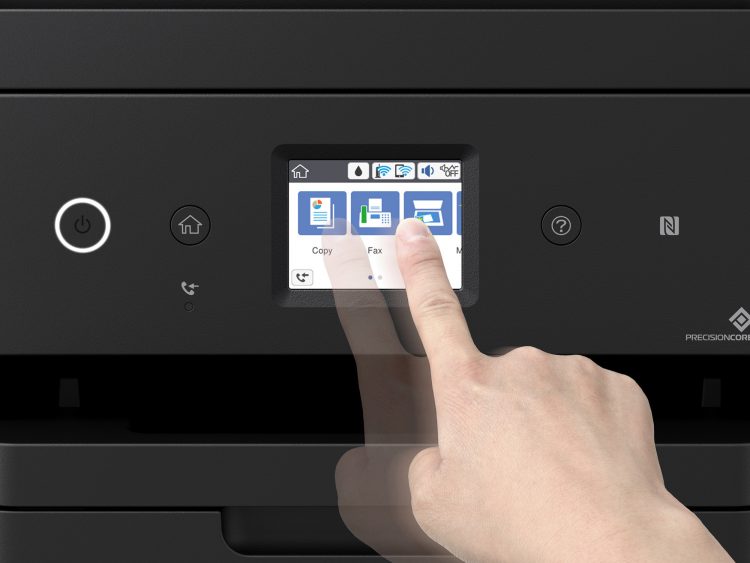 So far, this little bad boy has withstood the use and abuse our 5-person family has put on it. Between the kids asking me to print out pictures of their favorite bands and my daughter asking for photos of unicorns and kitties, it has been reliable and efficient. It is quick, holds its WiFi connection (my previous printer needed to be reconnected to the network every single time I tried to print. Mobile printing wasn't an option), and is sturdy. My kids tend to misjudge how hard (or light) their touch is. All three of them are sort of like Lenny in Of Mice and Men. If the printer was a mouse, they would have broken its neck already. But the Epson Premium XP-6000 just keeps trucking right along doing it's thing!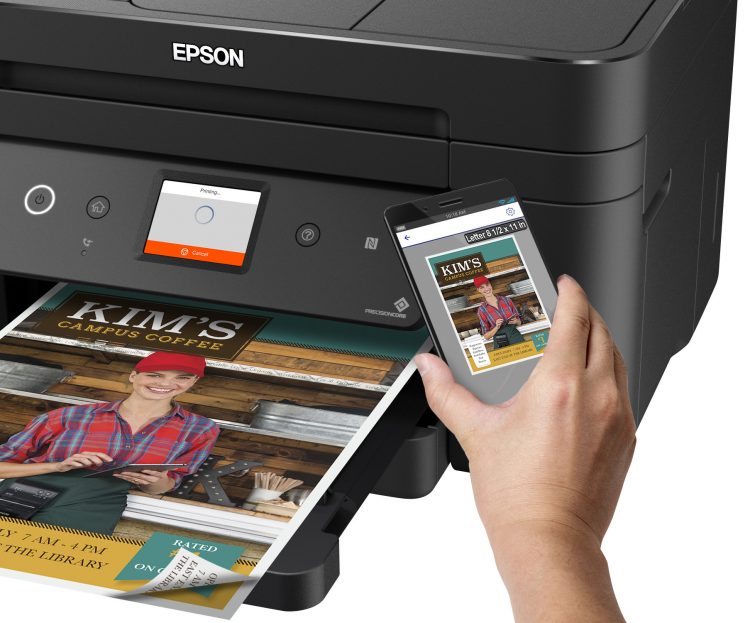 Alright, you know how I said the best part of the perfect little printer is the convenience of individual ink cartridges? Well, I have another favorite–price point. This amazing little worker bee of a printer comes in just under $150. I highly recommend it, and I don't do that lightly when it comes to printers.