Summer is almost over here. I can't even believe I'm writing that down. In a little more than two weeks, my chickens will fly the coop and head back to school. When they got out of school for summer vacation back in May, I decided that we were going to spend every available moment outside this year. We were going to laze by the pool. We were going to sit around the fire pit in the evenings. We would barbecue and grill and entertain to our heart's content. It's been a great summer, that's for sure. And it was made so much better by introducing Ultimate Ears BLAST to our outdoor entertaining.

Ultimate Ears Bluetooth Speakers
Since I live in an HOA subdivision with neighbors right on top of me, I couldn't really go for the Ultimate Ears MEGABLAST speakers (much to the dismay of my husband and teenage son). Why, you may ask? Because these suckers are LOUD! Not in a bad way, either. Instead, we opted for the Ultimate Ears BLAST, which still gives users crystal clear sound and volume, but at a slightly lower threshold. My neighbors weren't complaining about the volume of the music with the Blast. Instead, they were sending over song requests.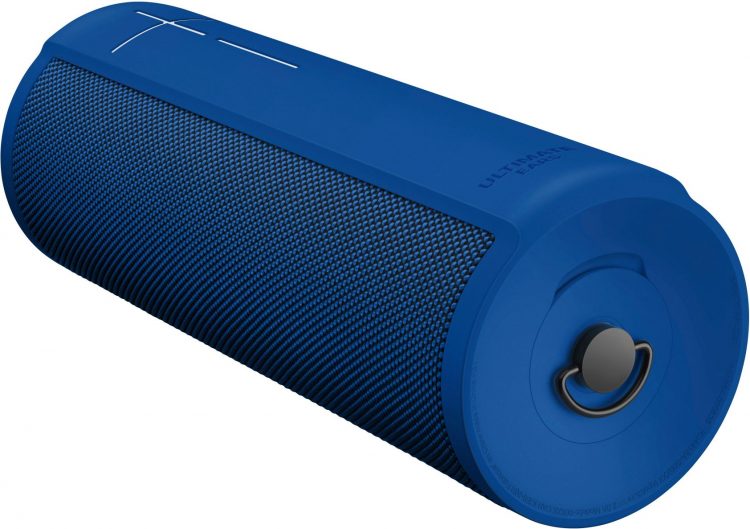 Specs
These Bluetooth capable speakers offer up to 16 hours of battery life, making them highly portable with the Bluetooth range being 150 feet. They are also WiFi ready with a WiFi range of 330′ range for the speaker. But what really makes the Ultimate Ears speakers stand out above the rest is the 360′ sound with heart-pounding clarity and a deep bass you can feel without distortion. The speakers are also Alexa-ready, which makes it extremely convenient. Even when your music is cranked up, beam-forming technology and noise-cancellation allow users to connect seamlessly with Alexa with voice recognition.
These bad boys are also water resistant and dust-resistant. Living fairly close to a quarry means that everything we own is constantly covered with a thin (or thick) layer of dust, depending on how often I break out the Swiffer. They are able to be submerged in up to 3 feet of water for up to 30 minutes, too. So all that lazing by the pool and splashing around won't damage the speakers.
I can't believe how quickly summer has flown by for us. Just because the kids are heading back to school, doesn't mean our Ultimate Ears BLAST speakers will be packed away until next year. It just means we will come up with new and creative ways to entertain all year long.