So many times, I've fumbled with my keys to see where I'm at when walking to my car at night. With children in tow, it is so important for me to be able to be safe when walking through dark parking lots, or even getting into my car or home. I've yet to find a keychain flashlight that is reliable and durable. When I tried the SureFire Sidekick, I was pleasantly surprised at the quality of this ultra-compact LED light. It definitely adds an extra level of security when you are in unfamiliar environments.
LIMITED QUANTITIES – USE CODE MBS50 FOR 50% OFF WHILE SUPPLIES LAST!!
The SureFire Illumination Difference
SureFire Illumination has been focusing on individual safety for over thirty years. They consistently provide dependable products that are designed to be durable and long-lasting. They originally provided their products to law enforcement and military, and then realized that everyone can benefit from their safety devices. Now, they have taken all of their early military designs and have used them to create products for everyday use.
The Sidekick has a very convenient micro-USB charging port. This allows you to recharge the Li-ion battery so you can keep it attached to your keys and readily available. The easy click switch gives you three different levels of illumination. It's a great idea for moms who are on the go. It's even something your children can use when walking to and from friends houses, while out trick-or-treating, or even in a backyard tent while they try to camp out for a night.
LIMITED QUANTITIES – USE CODE MBS50 FOR 50% OFF WHILE SUPPLIES LAST!!
Illumination Field
Very similar to a key FOB, the Sidekick offers a wide, smooth 300-lumen MaxVision Beam. It will illuminate any dark area at night, and is great for anything from walking in dark parking lots to camping. The light beams over 50 meters, and it's medium and low output settings offer longer runtime. This gives more than enough light for you to navigate outdoors or just sit and read in the dark. Its innovative design makes it convenient and handy for everyday use or emergency situations.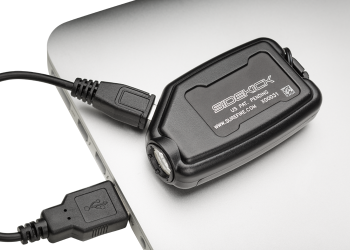 LIMITED QUANTITIES – USE CODE MBS50 FOR 50% OFF WHILE SUPPLIES LAST!!
Right now, the SureFire Sidekick is being offered at a 50% discount, using a unique promotional code. The MSRP is normally $79.99, but for a limited time, you can get yours for $39.99, plus taxes and shipping. I have probably spent well over $40 by purchasing multiple small checkout counter flashlights, only to have them break or stop working. The small investment is well worth the return.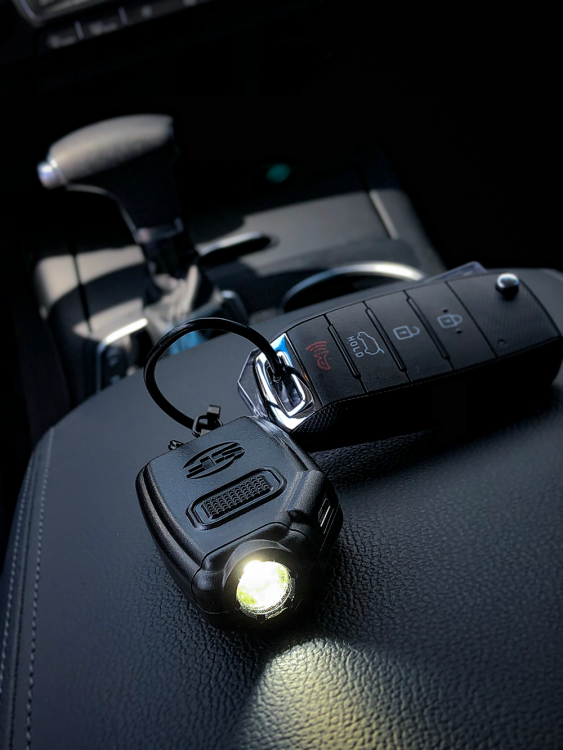 LIMITED QUANTITIES – USE CODE MBS50 FOR 50% OFF WHILE SUPPLIES LAST!!
Safety is always on my mind as a mom. This Sidekick definitely offers me some peace of mind and security when I need it the most. If it's good enough for our service men and women, firefighters, and law enforcement officials, it's definitely good enough for my family. The only flaw I've come across so far is that now each of my children wants one of their own. Let me know what you think about the SureFire Sidekick. Get yours while supplies last!