Ever found yourself in a position where you needed to wash a few items of clothing, but didn't have access to a washing machine, or didn't want to use your big bulky machine for a handful of small items? I have!
The advanced patented technology of the Lavario Portable Clothes Washer might be exactly what you need. This portable washer is great if you're out camping, RV or apartment living, or if you need to wash delicates. The "power flow technology" they designed drives water through the fabric with powerful cleaning action. Since gravity does the work for you, it ensures that only minimal arm strength is needed. They have designed it so that the down-stroke is powered by gravity, and buoyancy makes the up-stroke fast and easy.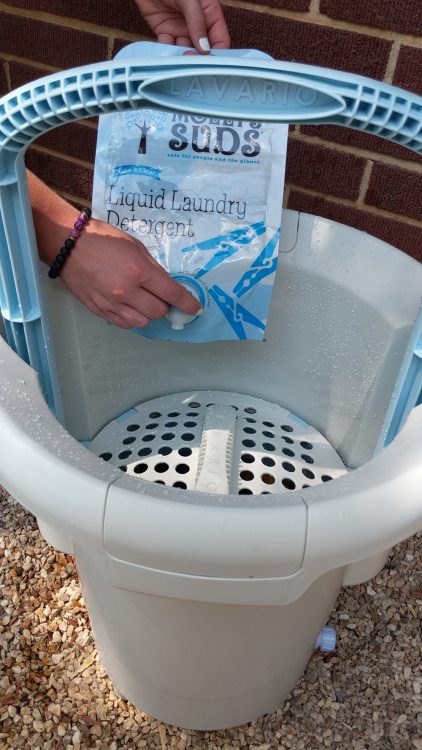 Lavario for Camping
Our family does a lot of camping, and packing light is a must. With our family of seven children, the last thing I want is to camp with a bunch of stinky kiddos. I could absolutely see the benefits of using this non-electric, eco-friendly portable washer out at our campsite.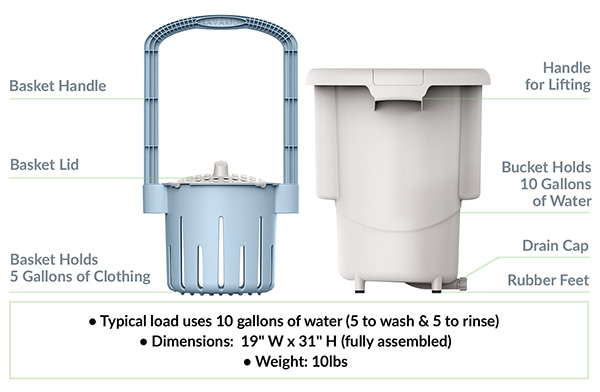 The reviews I've found online have reassured me that this is an investment worth making. Lavario appears to have created a great product that is well-manufactured. The ultra-light, compact design weighs only about 10 pounds. Fully assembled, it's 19" wide and 31" tall, including the handle. You can even use any laundry detergent you prefer.
While researching more about the Lavario Portable Clothes Washer, I fully expected it to be much more expensive than it is. On their website, the washer sells for $124.95 – which I feel is worth every penny. Even better, the washer is proudly manufactured here in the USA!
A deciding factor in favor of the Lavario washing machine is that running a regular washing machine uses a huge amount of energy. It heats up the house, and uses a lot of water and a lot of electricity. The portable machine is convenient an cost-efficient–especially on those days I just need to get a couple of things washed.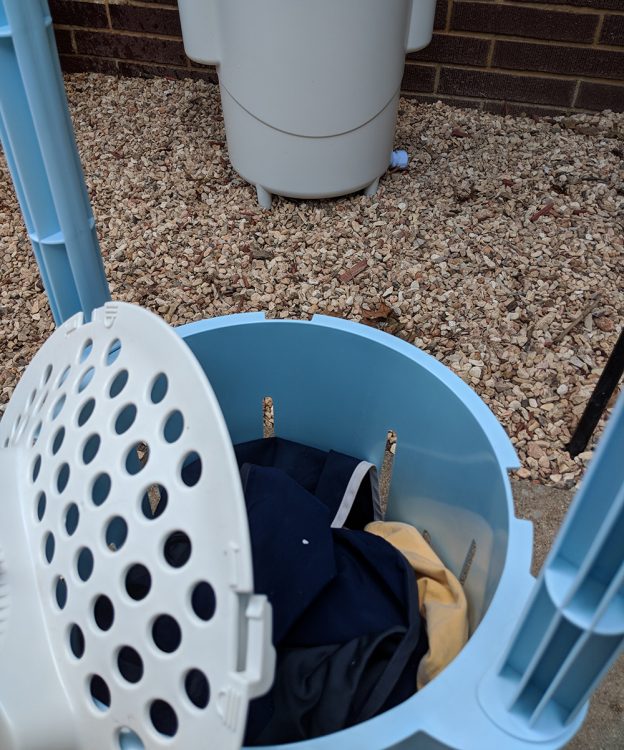 Leave your comments, and let us know how you like it!