***Spoiler Alert!!!*** This is the Ultimate Robotic Pet Vacuum, Lucy Ultra by Trifo! But, if you want to know why, keep reading… You're looking for the ultimate robotic pet vacuum, and you will be happy to hear that you picked the right time to look. Not all robotic vacuums are created equal, and the only reason Trifo waited so long to start producing Lucy Ultra, is because they wanted to make their vacuum do what a robotic vacuum should do, and that is to learn from it's surroundings every time it vacuums your home. And, you don't even need a pet to realize that this is still the ultimate vacuum because Trifo has really nailed it on this one! I'm sure you have all seen robotic vacuums. However, Trifo has taken upon themselves to go beyond just being able to do the job, they wanted to do it right. Try to keep an open mind and let that sink in a bit as I tell you more about it…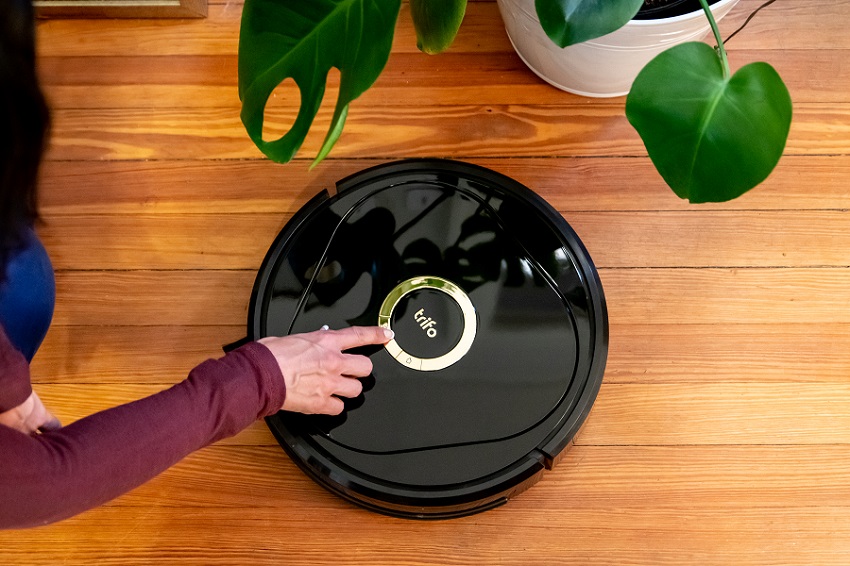 Because Robotic Vacuums are almost common now, most people will class them into one category, and that may be the worst mistake you can make. You see, they all do their little robot things, but let's focus on what this one does that the others do not. Well, for starters, this one is made for pets. Obviously pets are going to have more of everything! More hair, more things to maneuver around, and more things that may vary from day-to-day on the floor. What if Fido is sleeping in the middle of the floor and doesn't wake up? What if Spot got a toy out and left it in the middle of the room? None of this is a problem for this vacuum.
Lucy Ultra is also a 2-in-1 vacuum that vacuums and mops. That's right, it'll keep your tile and wood floors spick-and-span as well as the carpet. It has a pet hair extractor that eliminates the need to clean pet hair out of the brushes. And this vacuum boasts a 4000 Pa suction power, so it can vacuum up all the debris on the floor. Lucy Ultra is also the first AI-powered robot, which means it learns every time it vacuums. It also contains a 1080P HDR camera that can build a true 3D map of your home which ensures that she doesn't miss a spot. Lucy Ultra sees its soundings in 3D with AI object recognition that provides precise obstacle avoidance for a smoother navigation around your unique home. And her object Detection and Avoidance features prevent her from vacuuming up anything she's not supposed to (such as pet "accidents"). If you've never had a robotic vacuum before, you might not have thought of this, but it only takes one time for dog doo-doo to be smeared all over your floor by an automatic vacuum that doesn't stop until it finishes it's route, for you to never forget it!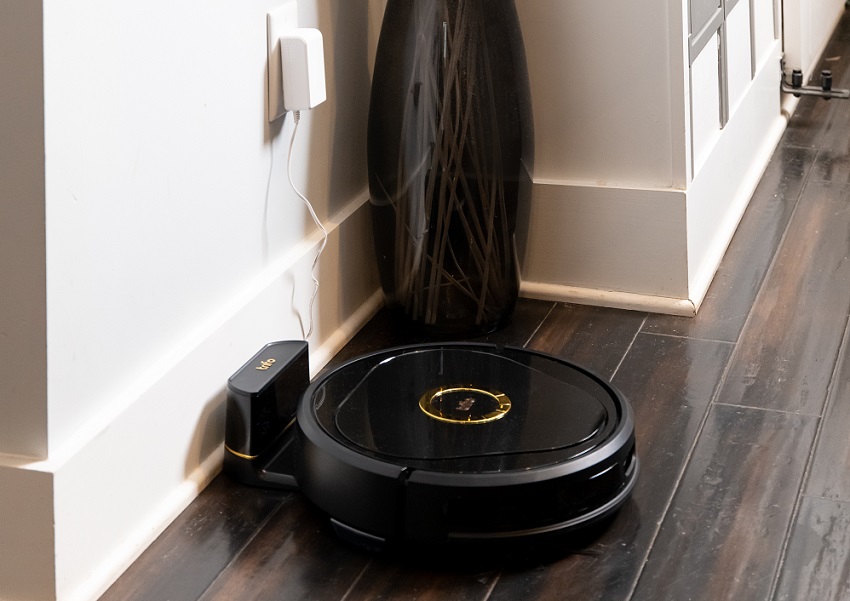 Yes, Lucy Ultra's dual cameras and Time-of-Flight (ToF) depth sensors not only does a precise mapping of your home but it has a trouble-free object avoidance system that can do some amazing things. Best of all, it can avoid things as small as one square inch. So, not only avoiding accidents on the floor, but also your phone charger, pet toys, a lost sock, a glass of water, the baby's bare feet, or whatever it might be. Lucy Ultra is pre-programmed to know about 70 things that it might encounter and knows to avoid them.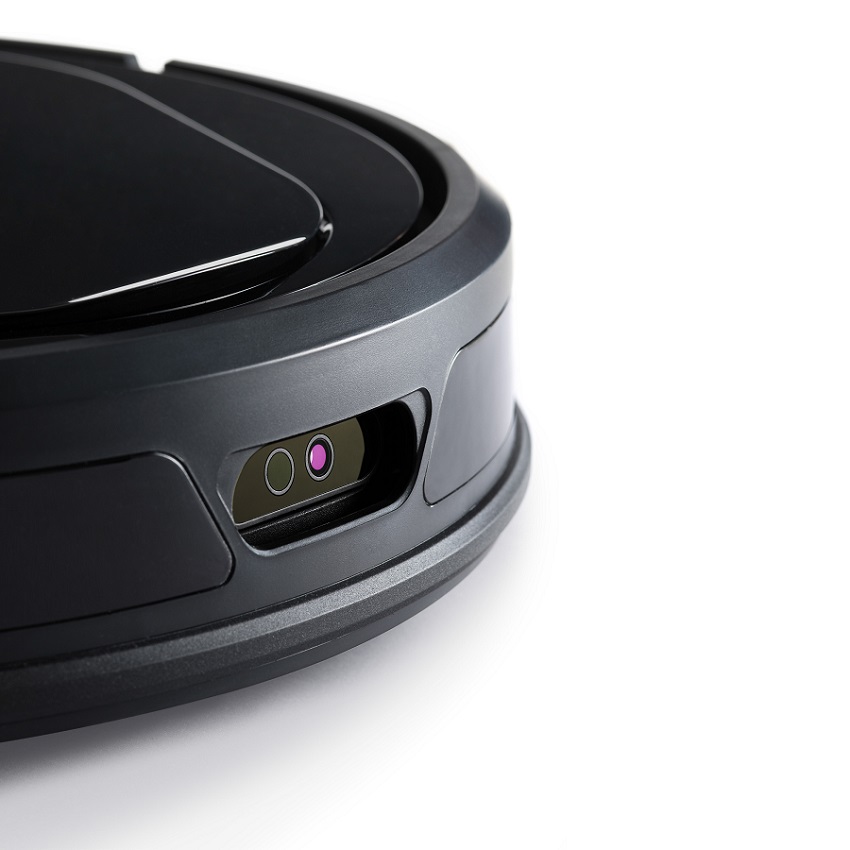 This dual camera also works 24/7. It is a day and night camera with a motion detector to help protect your home when you're away. The Trifo Lucy Ultra edition can send out motion alerts straight to your Trifo Home app so you will know if something is happening as it is happening. Wow, how much is that worth in just peace of mind knowing you will be alerted if something is happening. And I want you to Trifo takes your privacy very serious. When you have a camera roaming and cleaning around your home, you control your information. No images or videos are ever stored in any cloud system. Oh, and it can also serve as a pet cam… =)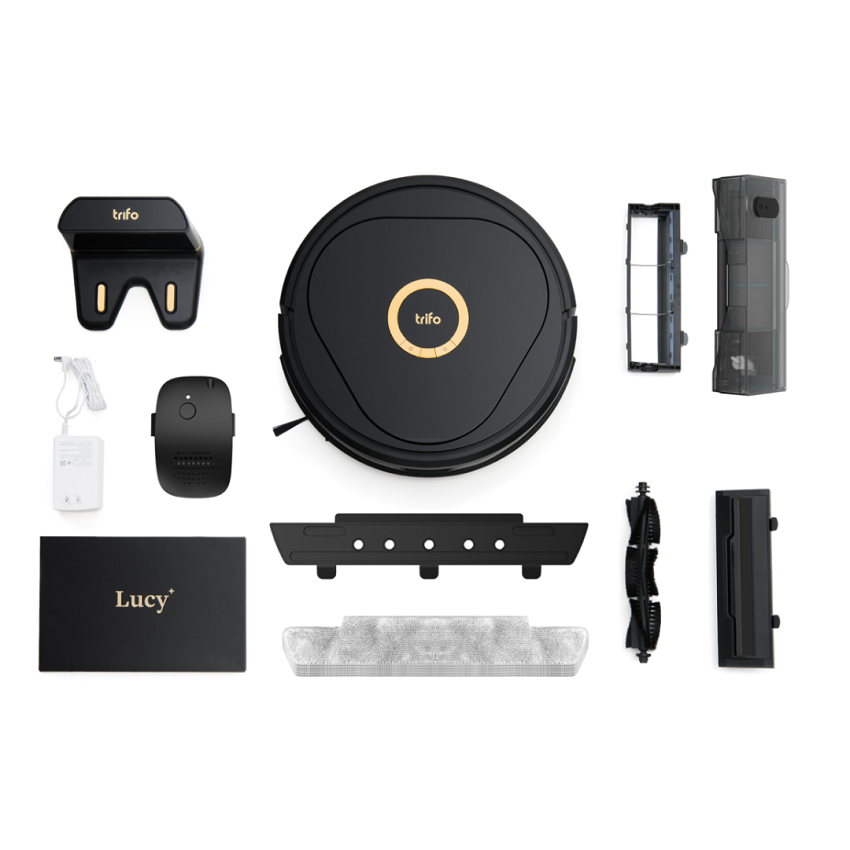 Here is what comes with your purchase of Trifo's Lucy Ultra: a docking bay, a charger, a dustbin/water tank combo ( dustbin – 252ml, water tank 366ml ), three mopping heads, a special pet hair extractor, an air freshener, and laser pointer. Yea and the laser can entertain you as well as your pet.

It has a120-minute runtime, and works with Alexa and/or Google Assistant. What's not to love!?!

I don't know how long this is going to last, but right now it's 50% off, so if you hurry, you can get this amazing AI automatic vacuum at a fantastic price, and they have payment options if you want… You can learn more and get yours here by clicking this link: Lucy Ultra. Or if you prefer to purchase it on Amazon, click this link: Lucy Ultra on Amazon.
Trifo is graciously giving Mom Blog Society readers an extra discount by entering their discount codes for the Lucy Ultra and Lucy Ultra with Accessories (Bundle): See details below!
If you go to: www.TrifoLucy.com.
Active now until August 31st 11:59 pm PDT.
Coupon: 10% off
Code: Mom10
List Price: $399.95
Lucy Ultra: $359.96
Lucy Ultra Bundle: $386.96
Lucy Ultra only if you go to: Amazon, https://amzn.to/3P8DCSy.
Active now to August 14, 2022, 11:59:59 PM PDT
Coupon: $80
8% off code: 80000725
List Price: $443.28
Final Price: $327.82
And don't forget to stay in touch with their Social Media to here what all the buzz is about, click the appropriate icon below. Maybe I'll see you there. Bye for now,,,