What is the worst chore in the house? Toilets, am I right?!? And that includes the litter box. Nobody on the planet wants to clean the toilet or the litter box! So if you could eliminate one of those, wouldn't that be a great day! Well, you can, and Litter-Robot guarantees it. They have a 90-day guarantee where if you aren't happy with it in 90 day, just return it and get your money back. Litter-Robot is so confident that you will absolutely love it that you won't want to send it back. And they are confident that it will work way beyond that. In fact, I googled the life expectancy of a litter robot and it says that they typically last 5-7 years which is way beyond the warranty. My daughter has had hers for 7 years and it has just recently started giving her some problems, so she is going to get a new one because they have more perks. She thought about having it fixed, and she may, but after 7 years of service, it has more than paid for itself. I just got mine this year and it is doing very well. No scooping for me. All I have to do is replace the bag and throw the old one away when the light tells me to. Yeah, you're jealous, aren't you? Well, you can get one too and right now it's free shipping!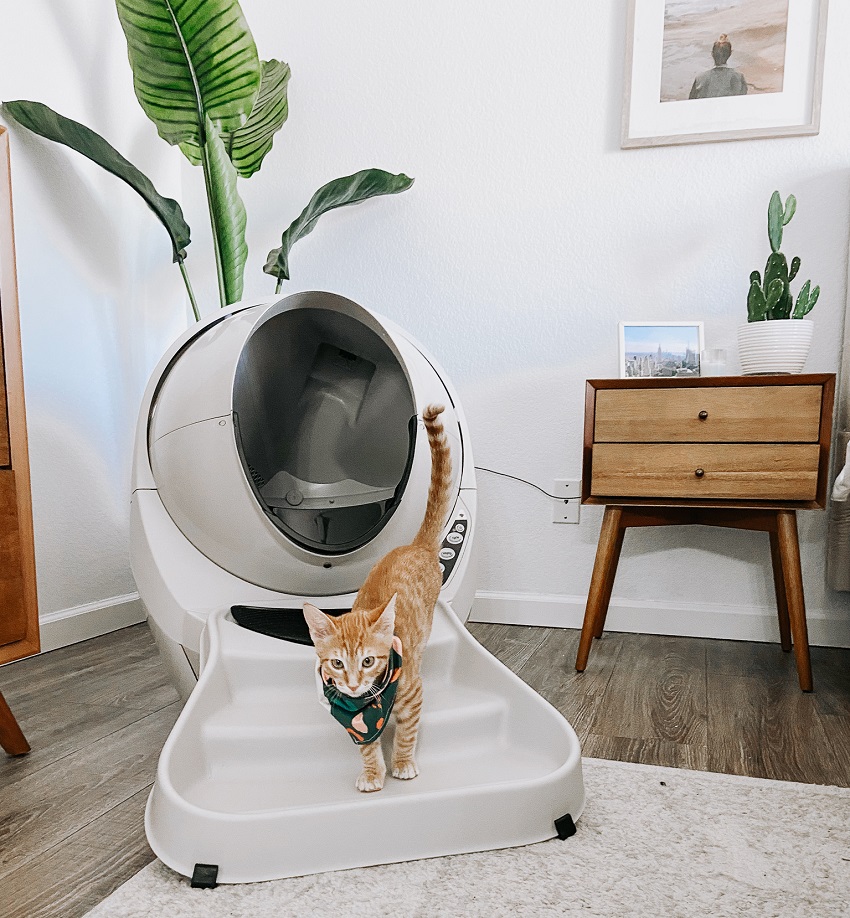 Just as a hint, you should probably place the Litter-Robot in the exact spot that you used to have your litter box until your cat becomes accustomed to using it. Because it is different from your usual litter box, your cat will take a little time to feel comfortable using it. My cat took about a day and after that she had no problem even when I moved it. Because it produces a lot less smell, you will be putting it in places you would never dream of putting a conventional litter box. In fact, you can put it anywhere.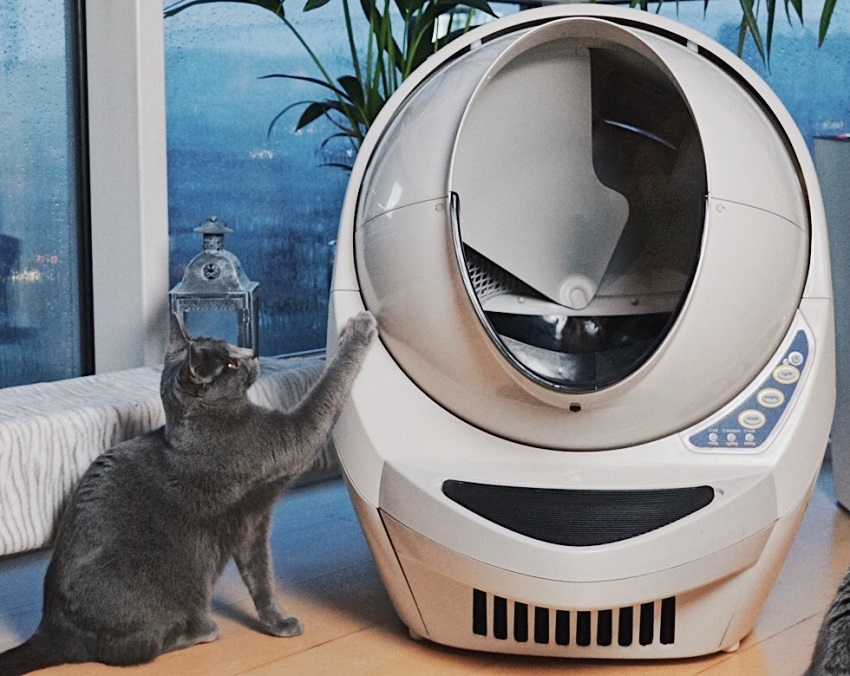 If you want to put it somewhere obscure where you seldom go, you will want to get one that sends your phone alerts when it's full. That's right, they have that option too! They have tried to make it as convenient and user friendly as possible. Why?!? Well, partially due to the feedback they get from consumers like you, but moreover it's because their staff is cat lovers and cat owners and they know what they want for their own pets. I imagine the engineers go around and ask everyone what improvements they would like to see before designing the next model. And while we're on the subject, the Litter-Robot-4 is coming out in August. You can Pre-Order them and when they start shipping, you'll be the first to receive them! That's pretty cool too! You can see their NEW version by clicking this link: Litter-Robot-4.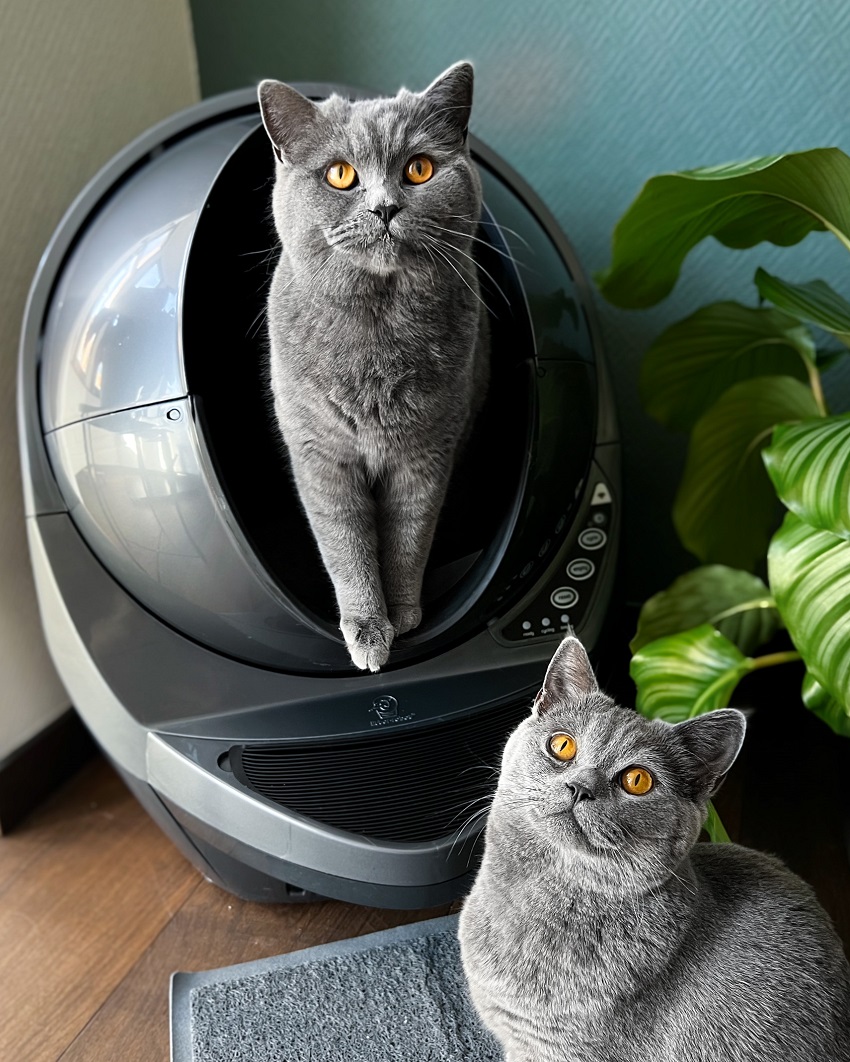 Whichever Litter-Robot you decide on, I'm pretty sure you'll be as happy as I am with mine. I mean, what's not to like? They also have all sorts of accessories for them as well as subscriptions for ordering kitty-litter. That way, you never run out, and it's delivered to your door for your convenience as well as being Litter-Robot approved! Take the time to learn more and purchase your own by click the link here: Litter-Robot. When your house is scoop-free, you'll be thanking me!
Oh yeah, and if you want to keep up with their social media as well as here what other people are saying about this product, just click on the appropriate link below.