If you love your Chickens (and I know you do), then you have to take a look at The Omlet Freestanding Chicken Perch. Just imagine if it was you that was sitting all day long in your chicken run? Wouldn't you want something to entertain you from the boredom? Your chickens are no different, and they aren't going to just sit around waiting for you to come. Chickens are intelligent and inquisitive. If you don't give them something to do, they will find something to do. It's that boredom that leads to pecking, bullying, breaking eggs, fighting over nest boxes, and this leads us to giving them something to do. The Freestanding Chicken Perch can help to alleviate stress and help your Backyard Flock find balance in their lives!
When my Freestanding Chicken Perch came in the mail, it was wrapped very well. Not only were they packed well, but these boxes came in boxes. If the outer box got destroyed, they were still in these boxes! And I must say, they are packages very well to keep things from getting damaged. I got the Hen Adventure Kit. It arrived in two different boxes. The Freestanding Chicken Perch is modular, so you can add or remove perches anytime. You can purchase the items individually to fit your flock, your needs, and your pocketbook. Putting it together was a breeze, all you need is a screwdriver. If you receive the Weather Vane Attachment, you will also need a wrench to tighten the lock washer. I just used an adjustable wrench. It took me about an hour to assemble all of the pieces. If you had help it would greatly reduce that time. I decided to screw the screws into the perches with an electric drill, so part of that time was going and getting the tools I wanted. Also, I got the largest kit. It has six perches, a weather vane, and the treat dish. Chickens just naturally like to get up on perches, but the first time I introduced them to it, they didn't want to get on it. They weren't afraid of it, they just didn't perch on it. So, there might be a transitional period for them to view the Perch as something they can roost on. I left it in their run overnight and by the next day, they had no problem jumping up on it, especially once they knew there were treats up there.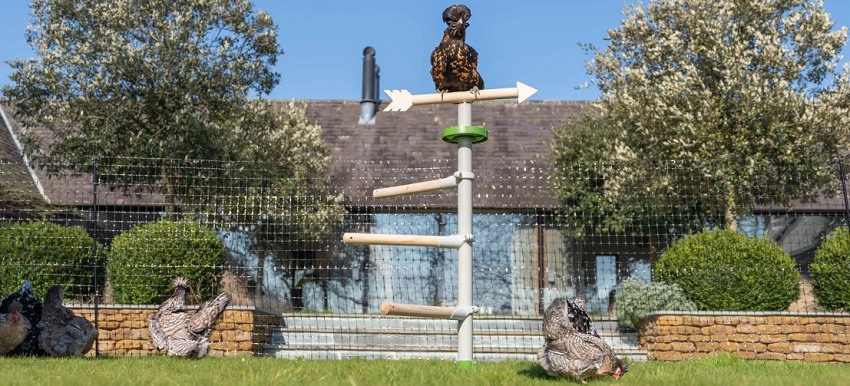 Another thing I like about this Freestanding Chicken Perch is that it is mobile. I can pick it up and move it with my Chicken Tractor or just out in the yard. Since I move the Tractor every day or two, it would continually get farther and farther from them if it was stationary. But if you have a chicken coop that is permanent, you might want it to be stationary. In that case, you could leave it in the same spot or you might want a Pole Tree. The Pole Tree Chicken Perch is one, or two, or more poles with perches and treat trays that your chickens can play on, and it is bolted and secured in one spot in their run.
Actually, while I'm on the subject, Omlet sells anything pet related. Omlet is a company that focuses on pampering your pets. In addition to that, their focus is also on you (the pet owner) and how easy it can be for you to enjoy your pets as well as clean up after them. It all started with chickens (hence the name Omlet), and from there it has grown into an all inclusive pet oriented company with products for cats, guinea pigs, dogs, chickens, hamsters, rabbits, birds, gerbils, and almost any other pet you might have, They make some amazing toys and enclosures for your pets. Check this out…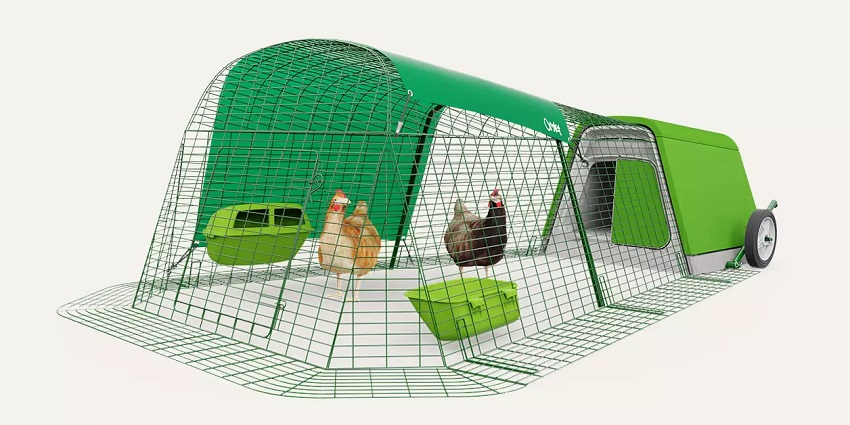 Here is one of their smaller runs and coops for chickens. As you can see, they really think about what you and your pets need. There is a coop for your chickens, a run so they can exercise, and food and water for when they are hungry or thirsty. All of that is convenient for you, and its easy to clean. It is enclosed with a top for shade. It is predator proof for your chickens' safety. No hawks or animals can enter as well as a perimeter fencing so that animals can't dig under the fencing. With that said, it is also mobile so that you can move it to where they can get fresh grass, and you leave the mess behind. Less work for you while they fertilize your lawn. Very nice!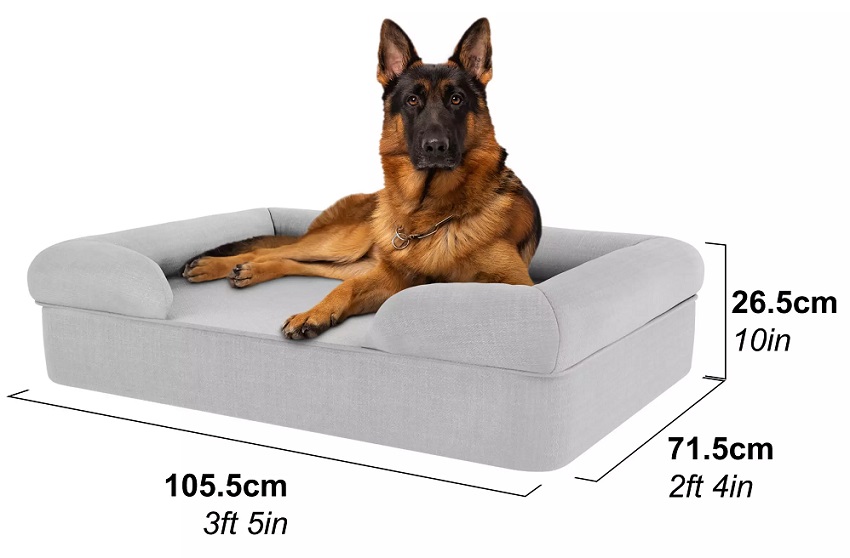 Here we have a Large Bolster Dog Bed. Now at first glance you might think that this is just another dog bed; WRONG. These Dog Beds have Ultimate Comfort on a High Performance Memory Foam Mattress. Yes, and they come in 15 different colors so that you can match or accent your decor. They also come with an Easy to Clean Dog Bed With a Zip on, Machine Washable Cover. Easy to clean is always a plus. And for added comfort, you can raise your dog's mattress off the ground. They have a variety of different feet that you can put on it. This can reduce drafts on your pet, as well as improve the airflow under the bed. This added air flow can help minimize the build up of mold, mildew, dust and debris under the bed. This alone can keep the dog bed, and your house cleaner; making it easier for you, and better for your dog.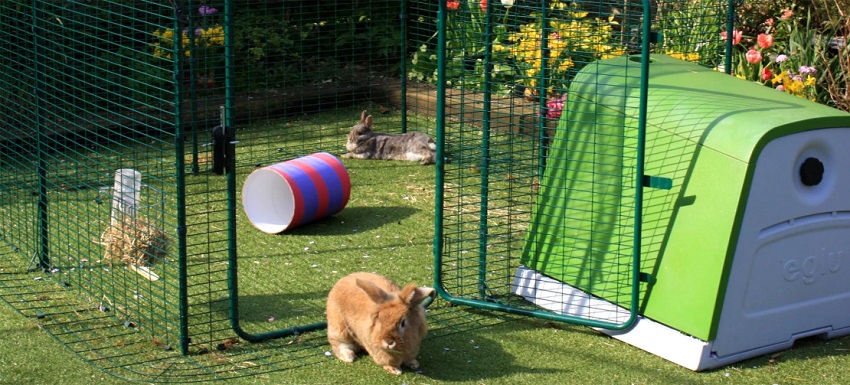 Time and space doesn't allow me to show you everything that Omlet has too offer. I mean, have you seen their site? If you have a pet of any kind, Omlet has something for you there. Here is a link for their website: Omlet. And if you would like to order their Freestanding Chicken Perch, just click on this link: Freestanding Chicken Perch. Once you get some toys for them to play with, and play on, you will see how much they enjoy it and you'll want to get them more. Why? Because we love them. Omlet really is a great company; innovative, unique, and dedicated to enriching the lives of you and your pets. In fact, I contacted Omlet prior to publishing this Article and they said that they would offer our readers a 10% discount code on everything you purchase on their U.S. website from now through April 30th, 2023. Just enter "MOMBLOG10" at checkout! See what I mean, they didn't have to do that, but they did.
I'm sure you will also want to see what everyone else thinks of Omlet, so I provided a way for you to keep up with their Social Media Platforms. Just click on the appropriate icon below. maybe I'll see you there. Bye for now…