Trinity has so many different kitchen organizational carts to choose from. Depending on your kitchen size will depend on what size cart you will want to look into. Also if your kitchen is a decent size you may find that 2 carts will be more functional.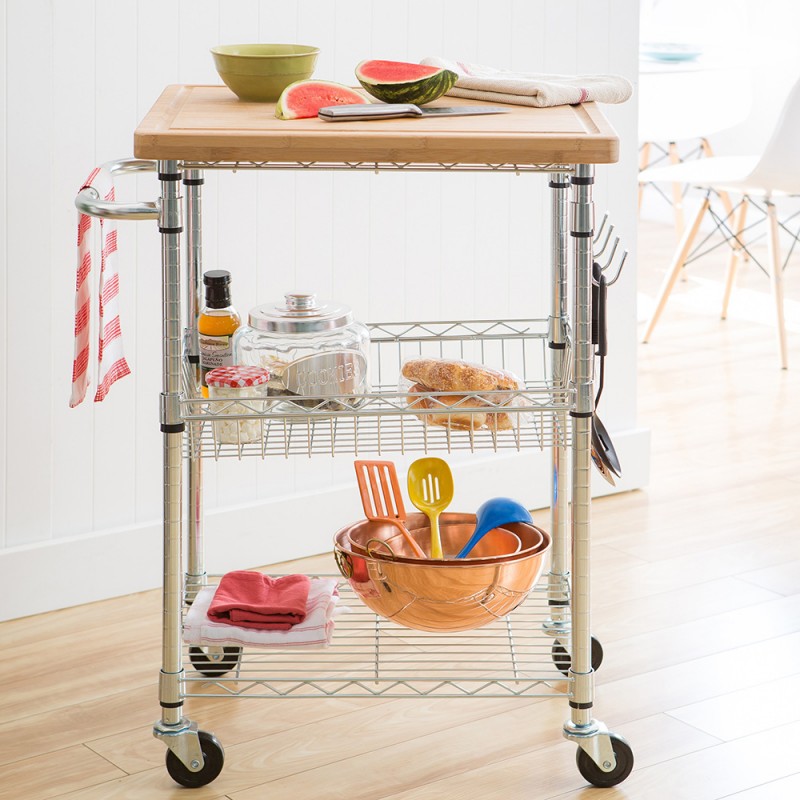 The first cart I really like is the TRINITY's EcoStorage™ Bamboo Kitchen Cart.
This cart is a combination of function and form. I really like the large 100% solid bamboo cutting board which can be used both on the cart or on your countertops. Shelves and basket are adjustable in 1″ increments for your own custom configuration. There is so much I could do with this cart, and I am sure my daughter-in-law would be able to use one too.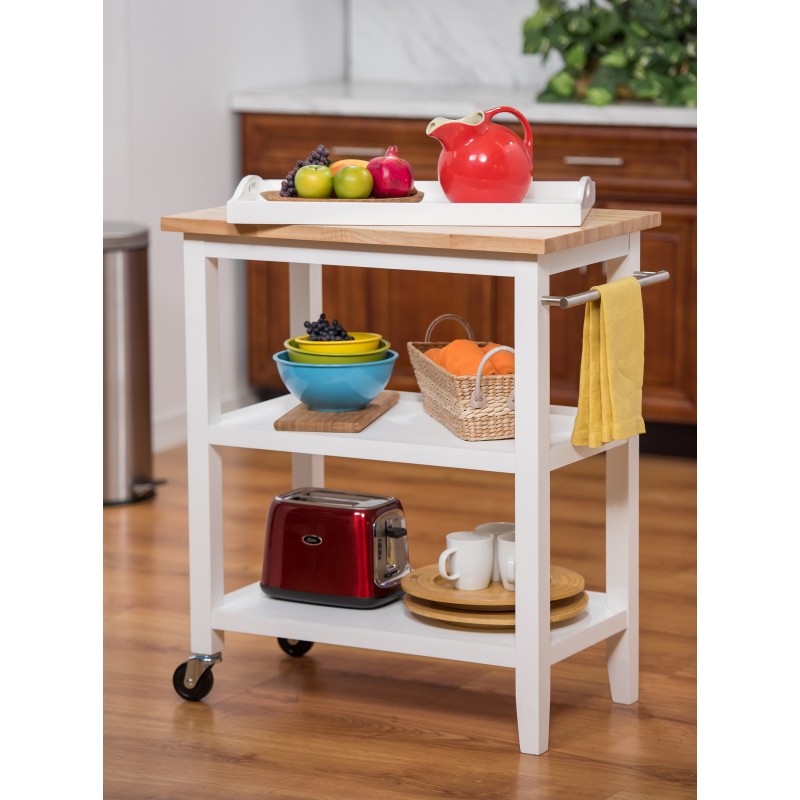 The next cart I really like is the TRINITY Wood Kitchen Cart w/ Pull-out Tray. TRINITY's Wood Kitchen Cart is the perfect blend of form and function. The large 100% solid rubberwood top is a perfect working surface, and the (2) 27.6″W x 15.6″D shelves can store up to 50lb each. I also like that I could take this from my kitchen to my dining room as easy as pie. No matter where you put it, this kitchen cart will look great, and help you keep everything in its place.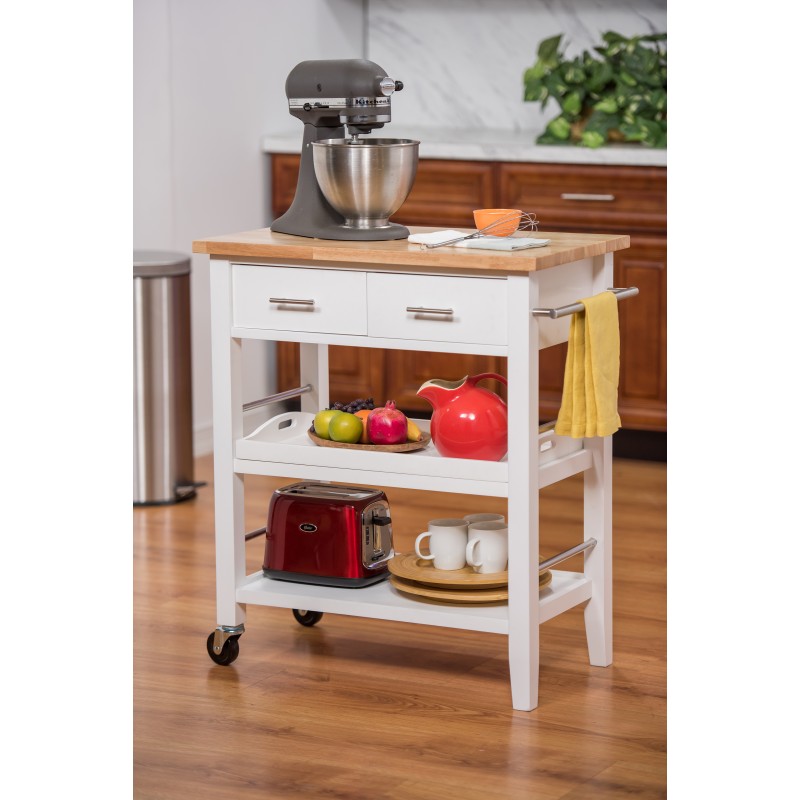 TRINITY Wood Kitchen Cart w/ Drawers & Tray is the last kitchen cart I want to show you. This one makes me think I could definitely figure out an area that it would come in handy. I was thinking this one would be great for entertaining in our living room and when we weren't entertaining I could keep it in my office room off of our kitchen.

Visit Trinity on their Social Media below:
Facebook | Pinterest | Twitter| Website