With the end of the year in sight, (I really can't believe we are at the end of 2016) it is a great time to start a new year tradition of keeping our hair healthy and happy. Biotera has so many great formulas for all types of hair. Since we all have different hair types Biotera will be the place to purchase in 2017.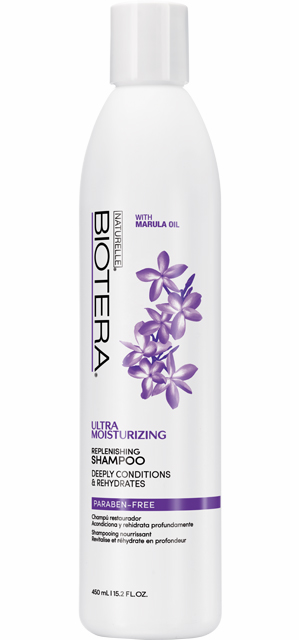 Ultra Moisturizing Replenishing Shampoo is a great shampoo from Biotera which contains a super-rich hydrating formula that brings back lost moisture and improves manageability.
This shampoo is paraben-free and mixed with intensely restorative marula oil** to gently cleanse and deeply condition very dry, damaged hair. Infused with 100% more botanicals and extracts. Color-safe.
** What is Marula oil you ask and where does it come from?
Marula oil is extracted from the kernels of the fruits of the Marula trees, from the Anacardiaceae family. There are two types of Marula oil, the oil extracted from the seeds and the oil extracted from the nut's hard shell.
Who will benefit from Biotera Ultra Moisturizing Replenishing Shampoo?
This shampoo is ideal for very dry, damaged or chemically-treated hair. It is suitable for those who experience dryness and lost moisture from regular styling or use of heat appliances such as blow dryers, curling irons, and flat irons.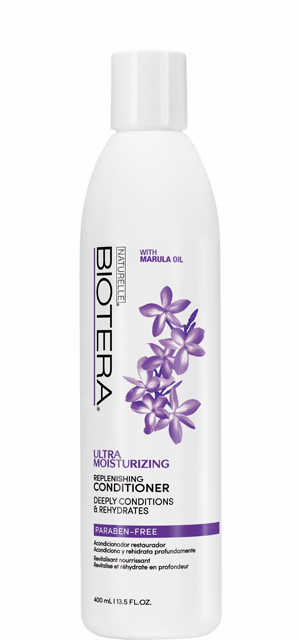 Biotera also has a Biotera Ultra Moisturizing Replenishing Conditioner and when paired with the Ultra Moisturizing Replenishing Shampoo it gives dynamite results. Biotera Ultra Moisturizing Replenishing Conditioner brings intense moisture that helps repair, restore & rehydrate damaged hair. Just like the shampoo it has Marula oil and has all of the benefits of its partner.
Make sure to visit Biotera on their social media:
Facebook |Twitter|Pinterest|Instagram|Website