I feel like Father's Day has completely gotten away from me this year. There has been so much going on in our house, that it's sort of been an afterthought. My husband and son are attending Comic-Con (yes, we're a family of nerds) the day before Father's Day, and then Sunday is also our daughter's birthday. Being the princess diva she is, she wants the day just for HER and doesn't want to share it. I can't say I blame her.
Still, that means that we're working hard to do get the hubs an extra special Father's Day gift this year. Since we can't celebrate him all-day long like we usually do, we need to make up for it by giving him something that will knock his socks off.
MitoQ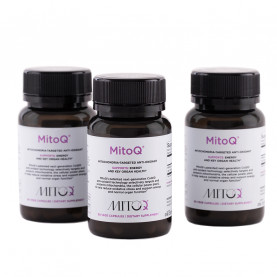 OK, bear with me here for a second. You might think it sounds super weird to get my husband supplements for a Father's Day gift, but I know it's something he would really appreciate. Frankly, it's something that a lot of active dads would absolutely love!
MitoQ has been called "exercise in a bottle" because it works on a mitochondrial level–a first of its kind. This creates energy, anti-aging, anti-oxidants, and improves recovery times. Living in Colorado, the entire family spends a ton of time outdoors all year long.
My husband, in particular, loves his bicycle and puts upwards of 100 miles a week on it. As you might imagine, all those miles mean that sometimes recovery can be difficult. But MitoQ works to penetrate the mitochondrial wall helping to reduce recovery time while improving energy and focus. It's amazing stuff, and their whole line of products offers something for everybody.
Thermacell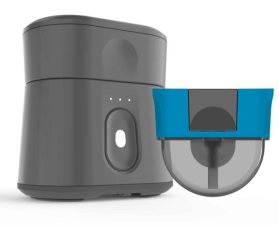 This time of year, the creepy crawlies are coming out of the woodwork in droves. I mean that both literally AND figuratively. Just last week, we enjoyed some time around the fire pit in the backyard as the sun went down. It was such a lovely evening, taking in the sunset over the mountains as the temperatures settled into something more comfortable.
The kids roasted marshmallows and made s'mores, and we even roasted hot dogs right over the fire for dinner that night. It was perfect with the exception of one thing. The bugs. All of us ended up with a billion and twelve mosquito bites. My husband diligently sprays the entire perimeter of the property and the house for pests and bugs every few months, but we have minimal success with that. That's why I'm super excited about Thermacell.
Thermacell uses a rechargeable lithium-ion battery. It is the FIRST rechargeable outdoor mosquito solution called the Radius. With the touch of a button, the entire area is protected from mosquitoes. Long battery life, cordless operation, 40-hour long-life refills, and no sticky, smelly, or toxic sprays to apply to the house, yard, or people make it the perfect gift. Plus, it will save him time from having to spray the entire outside of our property every few weeks. It's a Father's Day gift I KNOW he will love.
Squadron Models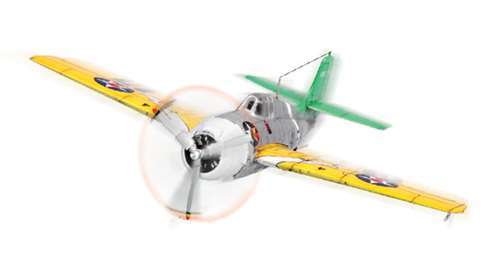 Squadron has some really great stuff for the guy who has everything. What's more, they have a ton of stuff in a whole slew of price ranges. They offer scale models for the history buff in your life. They're great for family projects or just for a special gift for dad.
For my hubs, he loves working on detailed models so the F-4F-3F Wildcat is perfect for him to hone his skills and work on something creative while also treating his history buff side to something spectacular. Their products are truly interesting and unique, and between the model, paints, and specialty model-building equipment, my kids and I are able to all get him something fun for a Father's Day gift that fits within all of our budgets.
Bose Soundwear Companion Speaker
When my husband is on his bike logging those miles, he needs something that allows him to listen to his music and also be able to answer calls while being hands-free.
The Bose Soundwear Companion Speaker does just that. It's sleek and comfortable design means he can wear the devise resting comfortably on his shoulders without being bulky or uncomfortable. The device is perfect when riding a bicycle as it allows him to hear traffic and other cyclists around him while still being able to listen to his music or make or receive calls.
SunBriteTV Veranda Series Outdoor TV as the Ultimate Father's Day Gift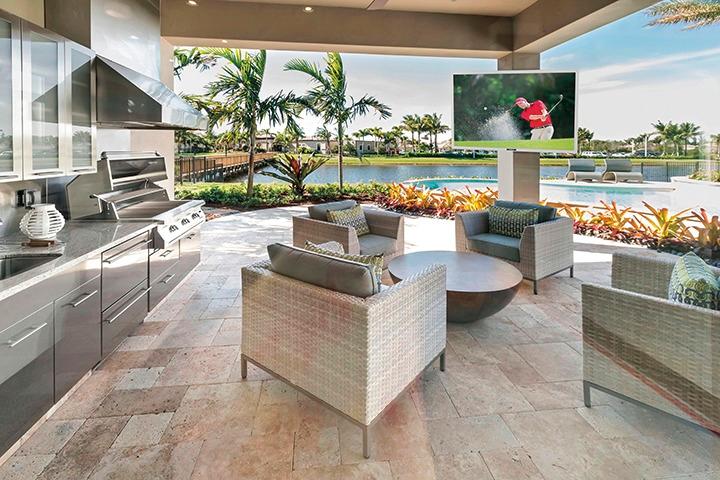 We are just entering our peak outdoor entertainment and entertaining season. We spend more time outside than we do in the house, and sometimes that means we have to choose between watching our favorite baseball team play their rival or soaking up every minute of beautiful weather.
The SunBriteTV Veranda Series 55″ Outdoor television for full shade is the perfect way to allow us to upgrade our outdoor living space while making the most mind-blowing gift for dad. The television is completely weatherproof and is designed to be permanently mounted outdoors. It means we can have some of our favorite creature comforts while still being able to enjoy every second of summer.
HP Sprocket Photo Printer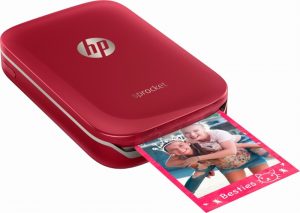 This gift is legit something that is just super cool. The HP Sprocket Photo Printer is like having a Polaroid camera in your pocket at all times because this teeny, tiny little printer is so compact it fits in your pocket! It prints 2×3″ photos directly from your phone and is rechargeable.
Dad can print out and share copies of his favorite moments throughout the day with this nifty little guy. I would be lying if I didn't say that I will probably be enjoying this little gadget almost as much as my husband.
There you have it, folks. The top 6 gifts for dad this year. Of course, some are more expensive than others. No matter your price range or the type of guy the special dad in your life is, you're bound to find the perfect gift for dad right here!