Trying to find a good, thoughtful gift for the hubs for Father's Day is always a challenge. The thing is, he is the type of guy who buys what he needs or wants whenever he needs or wants it. That leaves very little for special occasions.
Fortunately, Squadron has me covered with a ton of amazing gifts. Not only do they offer unique stuff for the kids to be able to afford, but they also have some awesome higher-end merchandise that's perfect for me to present to the father of our minions. See, the hubs is a history buff. If possible, he would spend every free moment watching documentaries on the History Channel and makes their gifts the perfect choice for the dad who has everything. They have been in the business since 1968 offering the most detailed models available and all kinds of other cool stuff! Check it out:
WWI Vintage Airplane Propeller

The World War I Replica Vintage Propeller is made of pine wood with Honey and Red/Distressed French finish. The tapering ends elegantly and swoops out at proper aerodynamic angles. It stands over 6 feet tall and is a perfect conversation piece for the special dad in your life!
F-5 E Tiger II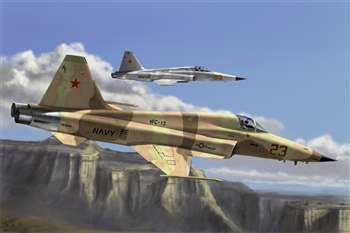 The F-5 E Tiger II is an amazingly detailed 1:72 scale model kit by Hobby Boss. The Northrop single-seat, twin-jet, light supersonic fighter and attack aircraft is just like the real thing. The kit features engraved panel lines, basic cockpit with optional seated pilot figure, 2-piece canopy, drop tanks,two Mk 82 bombs, and two AIM-9B missiles. Decals and color painting guide for 4 aircraft: US Navy 'Red 23' of VFC-13; US Marines 'Red 01' of VMFT-401 'Snipers'; Brazilian AF No 4839 of 1/ 1 Grupo de Aviao de Caa and Swiss AF J-3031 of the 19th Squadron – includes instrument panel and console markings.
F-22 Raptor Model Kit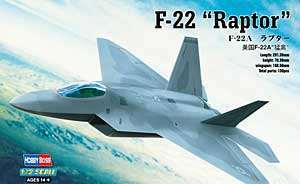 The F-22 Raptor kit is a 1/72 scale F-22 Raptor model kit by HobbyBoss. It features engraved panel lines, hinged flaperons, partial intake trunking, weapons bays, detailed cockpit and exhaust. Decals and painting reference for a single USAF aircraft: s/n 00-0010, 422nd Test and Evaluation Squadron , Nellis AFB – includes airframe data, formation light panels and instrument displays.
UH-1C Huey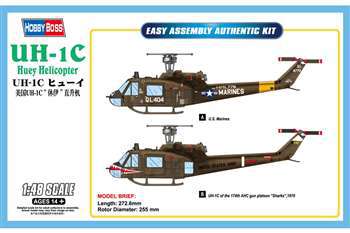 The kit for the UH-1C Huey Helicopter is a 1/48 scale Easy Assembly model kit UH-1C Huey by HobbyBoss. Kit features engraved panel lines, cockpit and cabin interiors and single-piece skid undercarriage. Decals and color painting guide for two (2) aircraft: U.S. Army grinning shark mouth No 15242 'Easy Rider' of the 174th AHC Gun Platoon 'Sharks' during 1970 and US Marines No 154770 HML-776 – includes instrument gauges, console markings and tail rotor tip stripes.
B-17 Kids Plane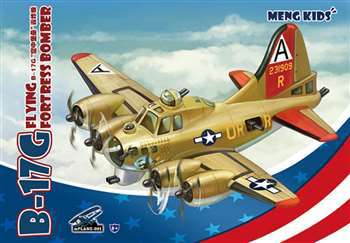 Check out the Boeing B-17 Flying Fortress model kit from the Meng Kids collection, this model kit of the B-17G Flying Fortress bomber features quick and easy assembly, perfect for beginner modelers! Kit includes detailed parts, 1-piece 3-blade propellers, clear injection molded canopy and glazing's, open bomb bay and bombs. Comes with optional decals and painting suggestions, molded in green, gray and black, no paint required to complete the model.
Third Hand Tweezer on Stand
Presenting the Third Hand Tweezer! Self squeezing with wire stand attached for easy placement. Curved tips help access small areas and hold work effectively, and heat-resistant fiber grips protect your hands from heat while soldering. Polished stainless steel tips are blunt and serrated to firmly hold without contaminating, and the cross-lock mechanism opens when pressed, closing snugly when released to grip objects securely.
Sanding Stick Value Pack from Squadron Tools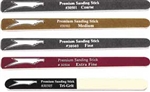 Sanding Stick Value Pack from Squadron Tools. 5 value priced long tapered sanding sticks for all your Hobby needs – 1 each extra fine, fine, medium, coarse and tri-grit abrasive sanding sticks.
Haunebu II

Check out how cool the 1:72 scale model kit from Squadron Models is. It is a model of the infamous German WWII Haunebu II project, one of the most top secret projects of Hitler's Germany. Detailed instruction manual and painting guide included.
F-4F-3 Wildcat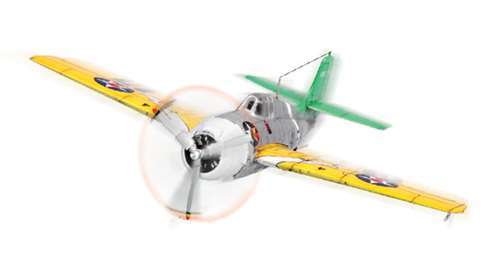 The 1:72 scale Grumman F4F Wildcat is an American carrier-based fighter aircraft that began service with both the United States Navy and the British Royal Navy (as the Martlet) in 1940. Snap tite easy to assemble kit is perfectly painted with extraordinary historical detail, has professionally finished parts, precision scaling and fine detail. Instruction pamphlet included. No glue required. Great for modelers age 14 and up.
On the Move Military Sculpture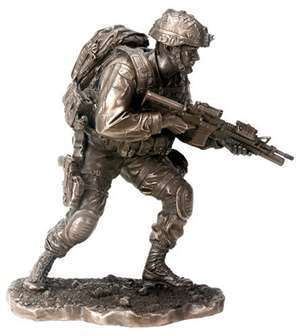 "On the Move" sculpture by Summit International. Highly detailed bronze finished resin statues inspired by the armed forces! L: 9.25″ x W: 4.5″ x H: 9.5″
USA Basic Color Set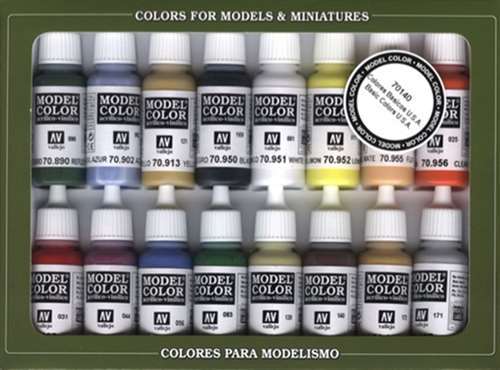 Vallejo art quality paint set with 16 different highly pigmented acrylic colors, each in 17ml plastic 'eye dropper' bottles: Reflective Green (70890), Azure (70902), Yellow Ochre (70913), Black (70950), White (70951), Lemon Yellow (70952), Flat Flesh (70995), Clear Orange (70956), Flat Red (70957), Purple (70959), Flat Blue (70962), Flat Green (70968), Buff (70976), Flat Brown (70984), Gold (70996) and Silver (70997).
As you can see, Squadron has a TON of products available in just about every price range that are perfect for Father's Day. Their items are certainly unique and have a wow-factor that you will be hard-pressed to find anywhere else! They are certainly perfect for the dad who has everything. For my husband, the total history buff, these gifts are without a doubt ones he will love. The best part is the whole family can work together on building some of the models, making it a perfect family-time activity.