After my oldest son was born, I was always nervous about leaving him with a babysitter. Before I left him with anyone, I obtained references and provided emergency contact numbers and notes for the sitter. I made sure that I had my night out of the house well-planned and organized.
By the time my third child was born, I was so tired that I probably would have contemplated paying a random stranger in exchange for just one full night of sleep. Let me clarify: I have never actually left any of my children with strangers. However, I know some of you can relate to that very specific level of sleep deprivation.
Finding the Right Babysitter
If you want to be able to enjoy your night out, you'll want to set your babysitter up for success so you can relax and enjoy your time away from home. Going out can be intimidating because it feels like you're leaving a piece of yourself behind. Finding a good babysitter is important to be able to unwind. It is important to take care of yourself and nurture your needs. Since a random stranger is NOT a valid option, you're going to want to find a reliable sitter. A good place to start is by asking friends and family members for recommendations.
Consider a Dry Run or Meet and Greet
It's always a good idea to introduce your child to the sitter beforehand so you can see how they interact together. Once you've found someone you and your child feel comfortable with, you'll want to give him or her a quick tour of your home before you go out. Show your babysitter where to find anything she might need while you're gone. Give her an opportunity to ask you any questions and keep a notebook handy so that she can write anything down. An in-house play date with the babysitter can be a great way to allow the sitter to get acclimated to the layout and rules of your home while giving your child(ren) a chance to interact before the big night out.
Designated Space
Designate a spot in your home to keep important contact information. This should include how to reach you, the number for Poison Control, family or neighbors contact numbers or doctor contact information. Create notes for them to advise of meal times, medicine that needs to be taken, bedtimes, or any house rules that you feel they should be aware of. This is a good time to inform them if your children have any allergies. Be sure to also familiarize your babysitter with the location of important items for bedtime or diaper changes. Little Toes change kits are a great and handy kit to have on-hand for babysitters as they will have everything needed to get the job done.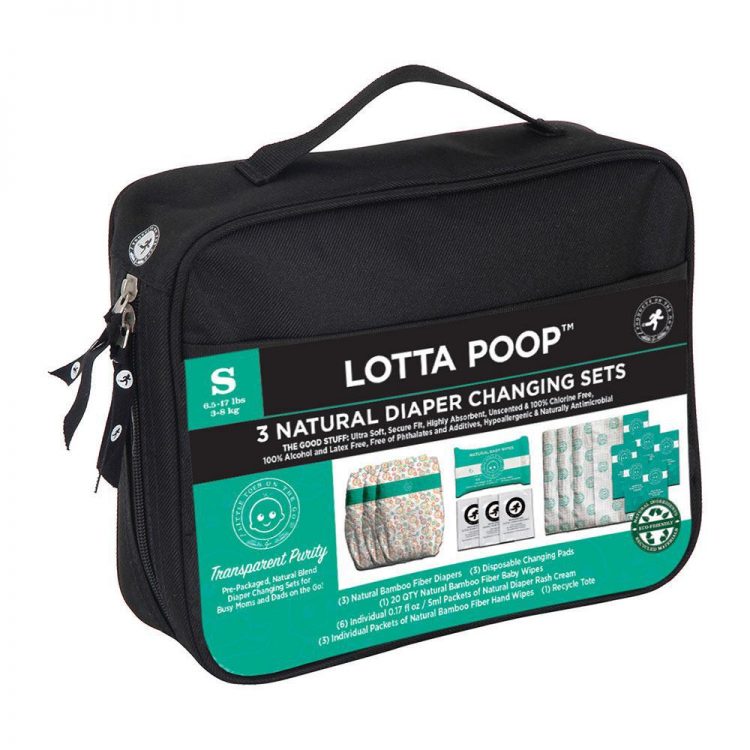 Adhere to a Schedule
You'll want to make sure they are aware of your habits and routines, so they can keep your child(ren) on a normal schedule. This will help the night go smoothly for everyone. The more she can stick to the child(ren)'s normal routine, the less chance of chaos or temper tantrums.
Have some FUN!
Give her leeway to have some fun! Just let her know ahead of time if something is off limits. If you have older children and your babysitter wants to bake cookies or cook with them, make sure your sitter knows if they are allowed to use the oven or stove.
With summertime right around the corner, if your sitter plans to take the kids swimming, make sure you have a kit packed with everything they might need. Sunblock, swim shirts to keep them from burning, and Little Toes Swimmy Diapers. They make getting wet fun for baby without risking of leaking. Little Toes' snug fit swimmy diapers contains accidents, and tear-away sides make changing a breeze. These swim diapers have no alcohol, latex, or other chemicals added in processing, so they're safe on sensitive skin.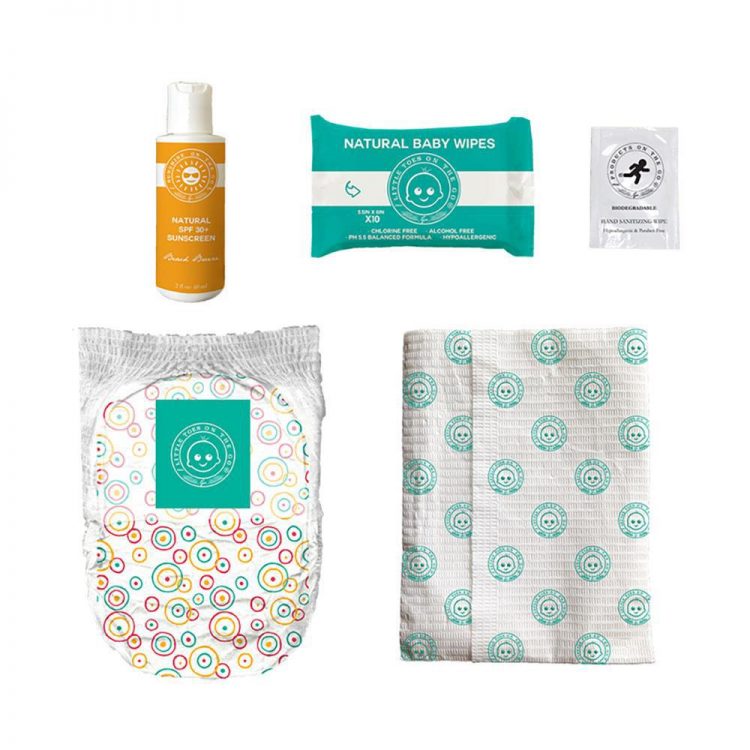 Better yet – you can get everything you need in one simple pack with the Swimmy Diaper Change Set that includes swim style diapers, biodegradable hand clean up wipe, natural biodegradable bamboo baby wipes, and natural broad spectrum SPF 30+ sunscreen.
Most importantly, let go of the guilt. As moms, we often feel we need to put the needs of our families ahead of our own. It is important to take care of yourself to better take care of your little minions. If you prepare yourself, your babysitter and your children ahead of time, everyone will be happy. Planning ahead of time will make for a peaceful, and well-deserved night out. Enjoy it!