We are always looking for new ways to celebrate pregnancies, mothers, and babies. The traditional baby shower has evolved into multiple baby 'sprinkles,' baby blessing ways, couples' showers, gender reveal parties and sip-n-sees. These celebrations can be as understated or over-the-top as the mother-to-be wishes, but regardless of the level or style of celebration, one thing is for sure: Babies bring happiness… and happiness is something we all hold on to. Hearing your baby's heartbeat for the first time is one of the most treasured moments in parents' lives. Baby's Heartbeat Bear allows parents to do that in a beautiful keepsake and huggable plush. Your Baby's First Images should be a rememberable one.
A gender reveal to remember.
During the second trimester, the most anticipated appointment takes place. Around 20 weeks along, parents learn the answers to important health questions regarding their baby, but many also choose to discover their baby's gender. And with 3D/4D Ultrasound offices opening up nationwide, couples are taking their ultrasound experience to the next level. Many of these businesses feel confident in determining a baby's gender earlier than the traditionally required ultrasound and are attracting families with more intimate moments that can be captured for a lifetime.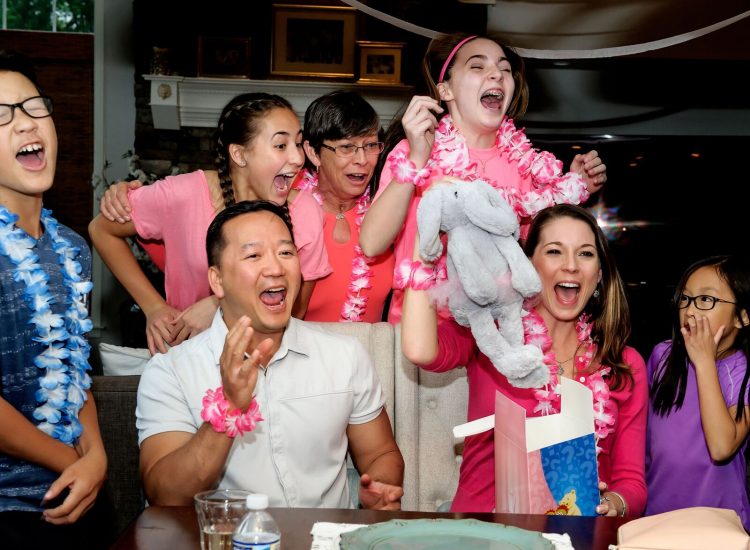 Once families learn the sex of the baby, the next decision is how to share it – and in-office gender reveals are quickly becoming a new favorite way to do so. With these, family and friends can attend the ultrasound and have the opportunity to see the baby and hear the heartbeat on large TVs in the reveal room while parents enjoy the privacy and comfort of a one-on-one appointment. The gender is kept secret until everyone is ready, and only then do the parents get to share their news. In-office reveals can be a pre-party or the main event, but either way, allow family and friends to see the baby and create stronger connections to both the parents-to-be and the newest addition.
Heartbeat keepsakes everyone will want to keep.
The excitement and happiness felt during these moments are something that couples are bottling up and taking with them from their appointments. By recording their baby's heartbeat, framing the pictures, and including siblings in the keepsake selections, everyone leaves with something to hold onto forever. First-time parents tend to have more anxiety and worry throughout a pregnancy, but the sound of their baby's heartbeat provides a level of comfort they can count on until they are holding their newborn in their arms. The simple act of recording and storing that sweet sound will provide a keepsake to remind parents just how special this moment truly is.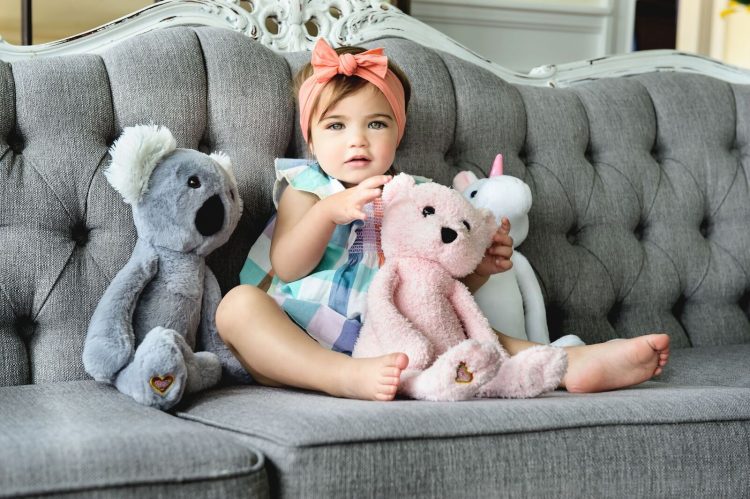 The beginning of sibling bonds.
And when it comes to siblings, the bond begins before birth. Allowing a big sibling to reveal the gender surprise or take home the baby's recorded heartbeat in a stuffed animal will strengthen the bond and give a tangible memory to the experience. This may seem insignificant, but it brings the baby bump to life for a child. (It proves there is a baby!)And it gives the parents and child time to prepare and work together to plan for the arrival of the newest family member; a task that will help smoothly bridge the family from three to four.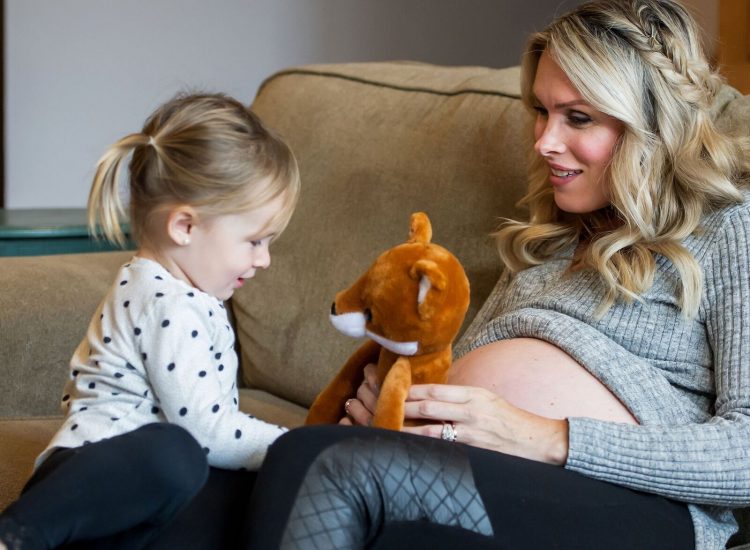 These exciting new trends are sure to become permanent fixtures in our pregnancy culture. When something as significant as recording a heartbeat can be done in seconds, and then permanently stored to hold onto for a lifetime, families will continue to create ways to include the keepsake in their pregnancy celebrations.
Enter to WIN your very own bear for yourself or a loved one who is expecting!
Let's Get SOCIAL!
Enter to #WIN @Heartbeat_Bear <3 https://t.co/g4THP2h3lr Hearing baby's heartbeat for the first time is one of the most treasured moments in parents' lives. Baby's Heartbeat Bear allows parents to do that in a beautiful keepsake and huggable plush by recording and saving! #ad pic.twitter.com/Fbm7XqY5fs

— MomBlogSociety (@momblogsociety) May 23, 2018