Nature's Rite was founded on the principal of using combinations of herbs to address problems in a wholistic manner. They assemble complements of herbs that:
Treat the symptoms
Solve the problem
Help the body to repair
When developing new formulations with these time-tested herbs; care must be used to address the entire human condition so that the remedy is "wholistic." That is, the remedy treats the whole person; the whole problem. First it must relieve the symptoms, it must address the problem and it must help the body repair the damage. Nature's Rites products must be able to do all of these things or else they would not be offered from their business.
I wanted to introduce a few of their awesome products to you below.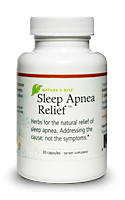 CPAP Machine or Herbal Sleep Apnea Treatment?
My husband used a CPAP machine years ago. He then lost weight and didn't need it anymore. Our room was so quiet. Fast-forward a couple years and due to working two jobs he does not have the time to workout that he did back when he lost the weight. So when I found out I could do a review for Nature's Rite, I jumped at the chance to have him try the Herbal Sleep Apnea Treatment.
I am seeing a difference in his snoring and nights seem to be a bit quieter now.

Get ALL-NATURAL Leg Cramp Relief!
All About Leg Cramps Relief That Will Work For You
My Mom has restless leg syndrome as well as leg cramps. When I saw that Nature's Rite had an herbal remedy for this condition I just knew that I needed to have it for her to try. I get the 'dancing legs' as my Mom and I call it, but not hardly as often as she does. She has seen an improvement for relief since trying Nature's Rite
Muscle fatigue, heavy exercising, dehydration, high weight, and some medications can cause leg cramps. In order to get the leg cramp to go away, you can try massaging the area or gently stretching it.
There is a better way to rid your legs, and feet of muscle cramps. Nature's Rite Leg Relaxer is an easy to use roll-on lotion that uses all natural herbs to address the problem of leg cramps. These herbs help to relax tight muscles and improve circulation. Your leg cramps will be gone in minutes!
The Cramp Bark and Yam relax skeletal muscles while the Peppermint, Sage and Rosemary improve vasculature to the region. St. John's Wort calms down over-active nerves and Lavender aids in relaxation.
Apply this herbal lotion liberally over the entire affected region; then allow to dry.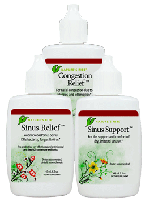 Sinus Trilogy (All the sinus sprays)
For those that suffer with sinus issues, (Both of my boys grew up with sinus issues and have continued to into their young adulthood.) They were never much for medicine as it dried out their nasal passages. Nature's Rite's sinus trilogy is something I wish had been around when they were in their teen years.
There are three easy steps to ridding yourself of sinus discomfort.
Sinus Relief™ – Helps maintain healthy sinuses / nasal system
Sinus Support™ – Relax, moisturize, and heal your damaged sinuses.
Congestion Relief™ – Clear your congestion and relax inflamed membranes.
Sinus Relief Supports a Healthy Immune System
Doctor Recommended.
Just carry it in your pocket and spray it every 20 to 30 minutes.
Bring your sinuses back to a healthy state without disturbing all the GOOD bacteria in your gut.
Neti pots just rinse.
Works great in conjunction with Sinus Support and Congestion Relief.
Keep you sinuses healthy all year round with Sinus Relief, Sinus Support and Congestion Relief.

Try this Amazing Herbal gel to enhance the healing of soft-tissue damage.
* Not smelly or greasy.
* Naturally sustain the healing process until the repair has been completed.
* The perfect addition…to any tissue mending mission.
– Get back in action FAST with BST Repair.
– Don't Freeze your ankle, HEAL it.
– Reduces visible bruising after impact.
– Speeds recovery after surgery.
Nature's Rite is definitely the place to go if you suffer from any of the above problems, as well as Rash, Persistent Skin Problems, or Foot-fungus, and even Shingles. You can go to their site where they list their products here.
Visit Nature's Rite on their Social Media:
Disclaimer: This product was received from the Company for review purposes only. All thoughts and words in this post is my own and I was not paid to endorse it. I am only voicing my opinion about this product.