Homeschooling teens is a lot different than homeschooling younger kids. One of the things that help to teach teens is the huge number of online classes that are available. To take advantage of online classes, you need to have a good computer or laptop, that's why we're checking out the Pixelbook!
The Pixelbook is a brand new high-performance Chromebook. The responsive stylus, called Pixelbook Pen (available separately as an accessory) is made to enhance your work (and play- because we know the teens play, too!) This powerful notebook is powered by Chrome OS, so you'll be up to date with the latest and greatest security and software systems.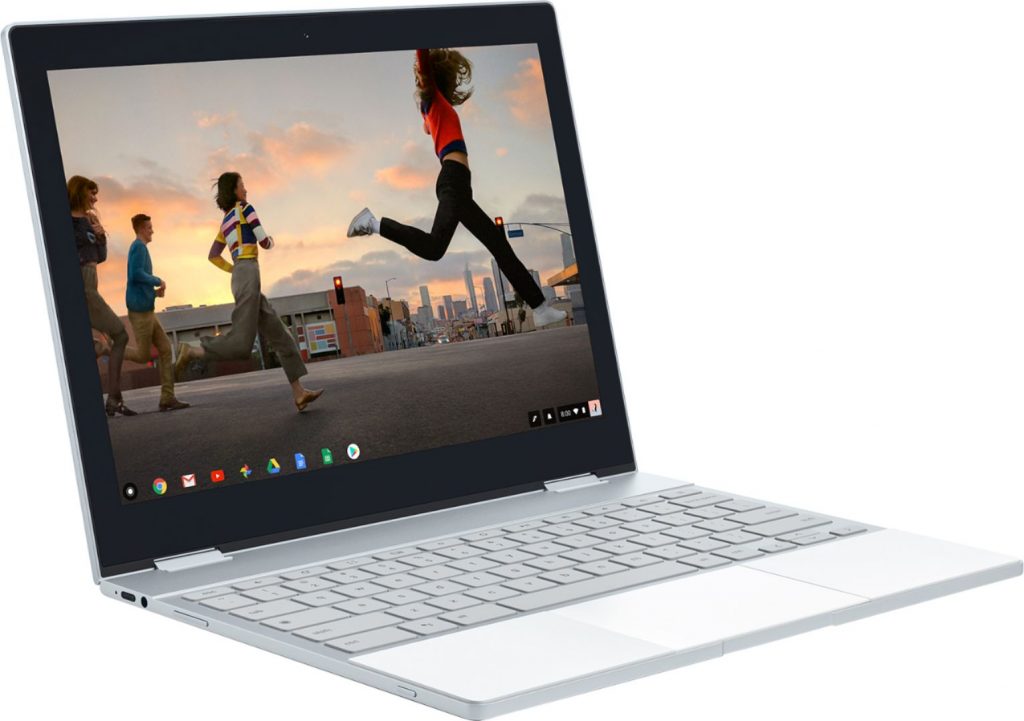 Let's face it; Google is our go-to for research. It's so important that Google has also become a VERB! That's why I think Google Assist is key! Google Assist will help with research and learning! Easily accessed by a dedicated Google Assistant key, or even the "Ok, Google" command, it makes finding what you need to learn easy! You can even easily access Google Assist with the Pixelbook Pen. Teens will be whizzing through assignments using the built-in Google Assistant, and it'll help them organize, too. They can use it to create and manage calendar items, set reminders, send emails, create notes and launch apps, plus a whole lot more!
Also, there won't be any complaining about lugging around heavy laptop cases with the Pixelbook. It's ultra-thin at 10.3mm, and super light – it weighs 2.4 pounds! It has the "Cool factor" with its 360-degree touchscreen, and a keyboard can fold flush right up against the screen, allowing it to be used in many ways- as a tablet, a laptop, or even a display! It's even backlit for working in the dark!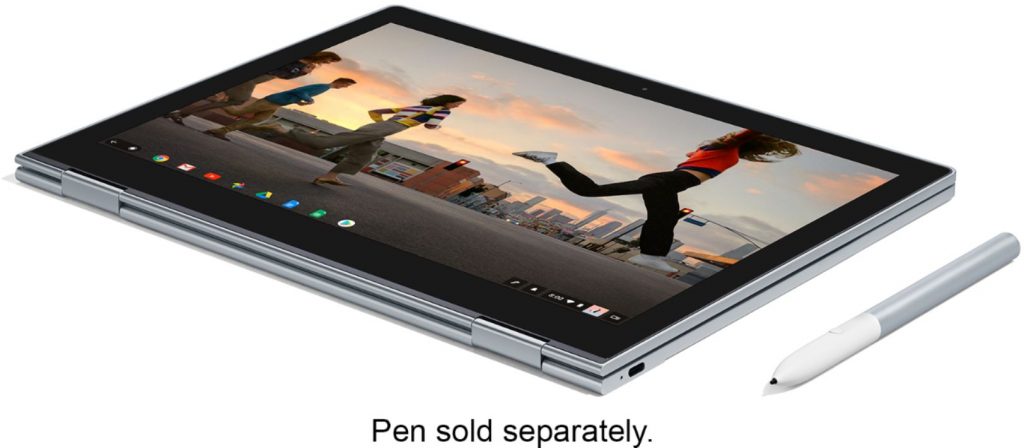 You'll not have to worry about running out of battery, either. The Fast Charge battery can provide up to 7 ½ hours of use time with just 1 hour of charging! If you only have 15 minutes to charge, you'll buy yourself up to two hours of work time. The adapter/charger also works with Pixel phones!
Display: 12.3 in Quad HD LCD touchscreen, 2400×1600 resolution @ 235 PPI
Processor: 7th gen Intel Core i5 or i7 processor
Memory: 8 GB or 16 GB RAM
Storage: 128 GB, 256 GB, or 512 GB SSD
Wireless: Wi-Fi 802.11 a/b/g/n/ac dual-band (2.4 GHz, 5 GHz),Bluetooth 4.2
Camera: 720p @ 60 fps
Weight: 2.4 lb (1.1 kg)
Operating System: Chrome OS
The Pixelbook is changing the way we see laptops. We already love Google and all the wonderful things they have shared with us, including apps- like Google Drive, Docs, Sheets, Slides, Gmail, Photos and more and this is the best of everything it has to offer.
Setting up your kids for homeschooling requires a lot of things; time, patience, a curriculum you trust, and a kid who is motivated to learn. I can tell you that having a cool laptop that makes accessing the tools they need to learn is key- and the Pixelbook has everything they need, plus so much more!