Most homeschoolers will agree that one of the best things about choosing to homeschool your children is the flexibility that you have with curriculum choice. While there are specific guidelines that you may have to adhere to because of state education standards, you can add supplemental curriculum to include subjects and lessons far beyond that of public school curriculum. For many homeschooling parents, adding foreign language to homeschool curriculum is a natural choice to help their children get ahead and learn a wonderful skill.
Things to Consider When Adding Foreign Language to Homeschool Curriculum
When adding foreign language to homeschool curriculum, there are a few things that you should consider. You want be sure that you select a program that will be a fit for your children, while choosing the right language to teach.
Curriculum Format
Choosing the right curriculum format is important no matter what subject you are teaching. Some students respond better to text based format, reading and retaining information. Others thrive with entertaining video and audio content, which helps them to connect to the lessons presented. Looking for a curriculum that offers the features that help your student engage and retain information is a high priority.
Age of Children
The age of your children should be taken into consideration when adding foreign language to homeschool curriculum. Even more advanced learners may struggle with a program that is intended for older students, while older students might become bored with a curriculum that is targeted for younger children. Look for programming that offers engaging content that will appeal to the age level of your children, therefore giving them the best opportunity to excel.
Languages Desired
There are thousands of languages and dialects spoken around the world. You will want to encourage your student to choose to learn a language that will be of use to them. For those in North America, learning Spanish and French are typically the most common languages offered in schools. These can be useful to students in college and beyond. While many can be fun to learn, the languages from adjacent countries are a great starting point for kids.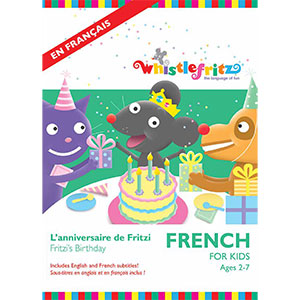 Whistlefritz is a wonderful program to consider when adding foreign language to homeschool curriculum. Designed to appeal to preschool through early elementary aged children, this foreign language program teaches through language immersion. No matter your child's learning style, this program has activities they will enjoy. They will benefit from audio, video, gross motor, and fine motor activities, as they learn and retain a new language.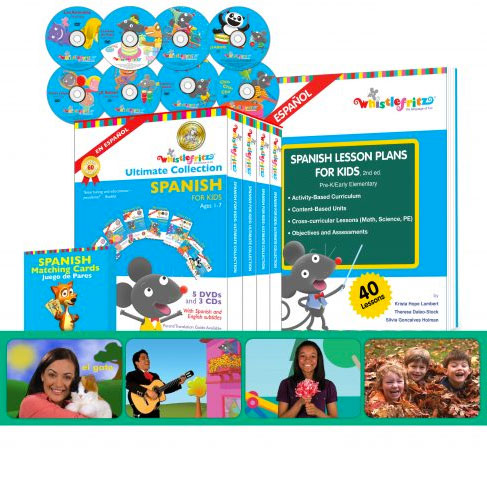 Whistlefritz is available in both Spanish and French versions to help teach the most popular language options. Lessons are engaging and fun, perfect for helping younger children develop a love of learning. It also allows them to connect with the lessons and retain what they have learned. There are several package options available, making it easy to find the right selection for your family's needs and budget when adding foreign language to homeschool curriculum. Start your children down a path of learning that will help them succeed in the future!