Can I just say what so many of us have been thinking for a while now? Sometimes being a mom isn't all it's cracked up to be. I mean, don't get me wrong. I wouldn't trade this job title for anything in the world. It's truly a blessing to be able to be called "mom" by my boys. But…and it's definitely a big but…it's sometimes exhausting to put everybody else's needs first all the time. I know, I know–it's what I signed up for when I became a mom. But every once in a while this mom needs to feel a bit pampered and soak up some sand and surf. It makes it so much easier to continue to put everybody else's needs first when I can truly shirk mom duty for a few days and get in touch with myself.
Enter W Punta de Mita. Let me tell you guys, I KNOW I am truly a lucky mama to be able to have had this experience in Mexico. This place is heavenly. If you've ever looked at Instagram posts of exotic food and brochure-worthy resorts and died just a little bit with envy, I can tell you that what's coming in this post will make you die a LOT with envy. Because this place is truly the epitome of luxury.
The Rooms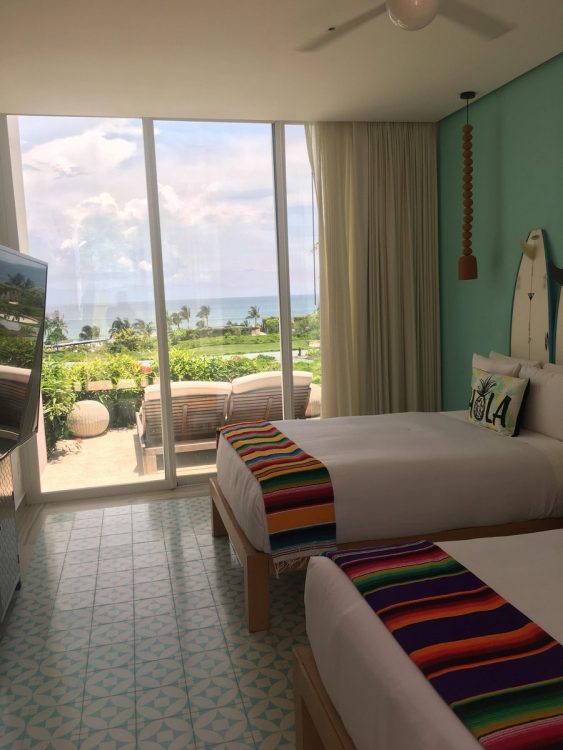 Look how amazing this room is! Talk about a room with a view–this is what I got to wake up to. The rooms are a sort of Boho Beach Chic. They are very "in the now" while still being down-to-earth, cozy, and completely usable. Every feature is designed around keeping me feel luxurious and pampered but like I was right at home. It's an odd feeling, really. But one I will gladly take whenever it is offered!
The Food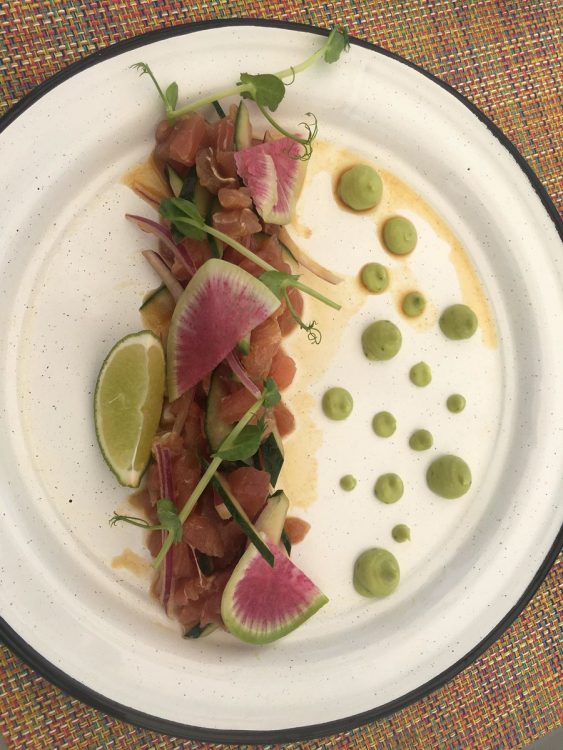 Oh. My. GAWD. The cuisine. I will be DREAMING about this food for the rest of my life. Authentic dishes were served with modern twists. They don't just look good, they ARE good. Every single dish looked like it was worthy of a photograph on the cover of Bon Appetit magazine. The freshest ingredients are combined with cultural and regional specialties are a foodie's dream come true.
The Cocktails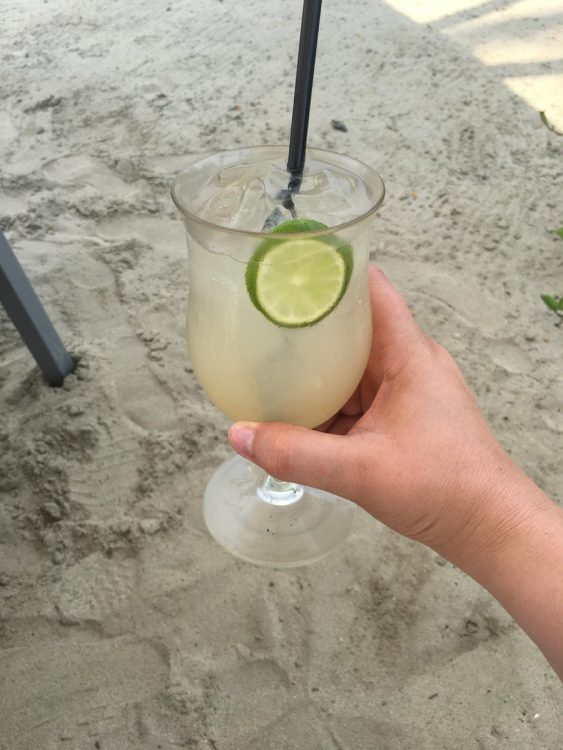 Imagine yourself in a tropical paradise. You're lounging on the beach with your feet in the sand and the waves lapping at the shore. You have a tropical concoction in your hand that you sip as you feel the sun warm your face and fuel your soul. If a single cocktail can capture that feeling, then W Punta de Mita did just that. Of course it helped that I WAS actually in a tropical paradise with my feet in the sand…
The cocktails are truly what you would expect from a luxury resort. They are the perfect concoctions of boozy bliss with a tropical twist. Not too strong, not too sweet, but the perfect mix of local cultural favorites and exactly what you'd expect in paradise.
The Pampering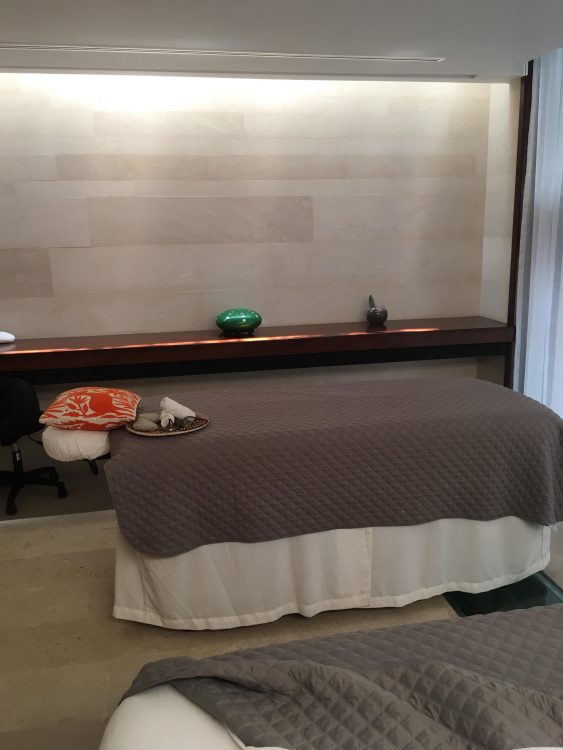 Can you say massage before lunch? I can, and I did. The W Punta de Mita takes pampering seriously. This mom couldn't WAIT to get all of the tensions of mom life worked out. I can say the AWAY spa lived up to its name when my tensions literally melted away with the beach right outside my door.
The Culture of W Punta de Mita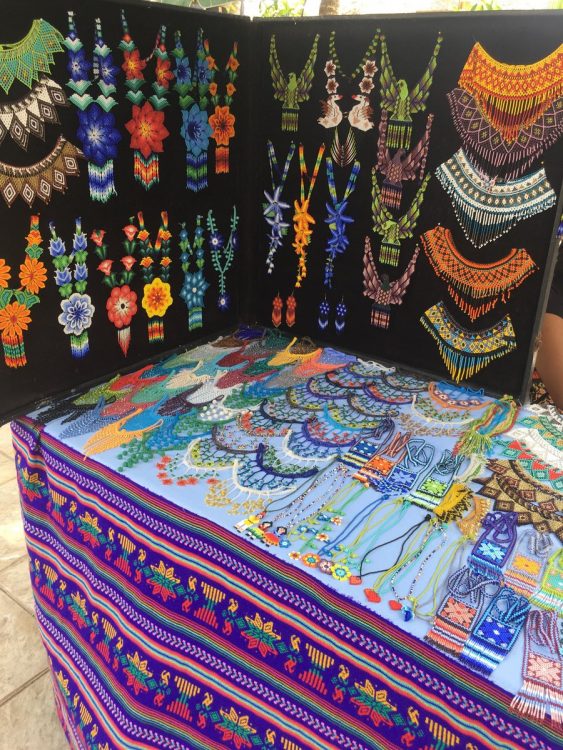 I know I keep using that word–culture. But truly, the W Punta de Mita manages to capture the essence of Mexico and the culture in a fresh, bold, and beautiful way. This place is truly THE place to be to experience the best Mexico has to offer.
I can tell you one thing…this mama has never felt so invigorated and renewed. I just might have to make the voyage to W Punta de Mita every so often to help recharge my batteries. It's not just for tired moms, either. Goodness, could you imagine this place for a couples' getaway? Believe it or not, it would also be an amazing family vacation. It's one I plan on making every so often from here on out. If Paradise really was lost by John Milton, then I am pretty sure I found it at W Punta de Mita!