Picture this!! Graduation time. You are running all over making sure all your classes are set. Confirming all graduation fees are paid for. Then you are reminded by a text from your friend reading that you promised to throw the graduation party! The party is tomorrow and you have not had time to prepare food and it is entirely too late to cancel! What do you do? Where do you go? Who do you call? Wish-Bone has your back!
As I frantically rolled through the grocery store isles I noticed a bottle of Wish-Bone Robusto Italian Dressing. After I noticed the bottle I used Pinterest to look up some recipes! One recipe that looked really good was the one for the TOMATO HALVES PROVENCALE. (http://www.wish-bone.com/recipes/tomato-halves-provencale/ ) I quickly gathered all of the ingredients and went home to practice on a small batch for myself! I followed the directions step by step from the Wish-Bone website and fell in love. The ingredients are listed below:
INGREDIENTS (Serving Size: 8)
· 1-1/2 cups fresh bread crumbs
· 3 Tbsp. finely chopped fresh parsley leaves
· 2 Tbsp. shredded Parmesan cheese
· 4 Tbsp. or Wish-Bone® Robusto Italian Dressing
· 8 small/medium tomatoes, 1/2 -inch sliced off top and seeds removed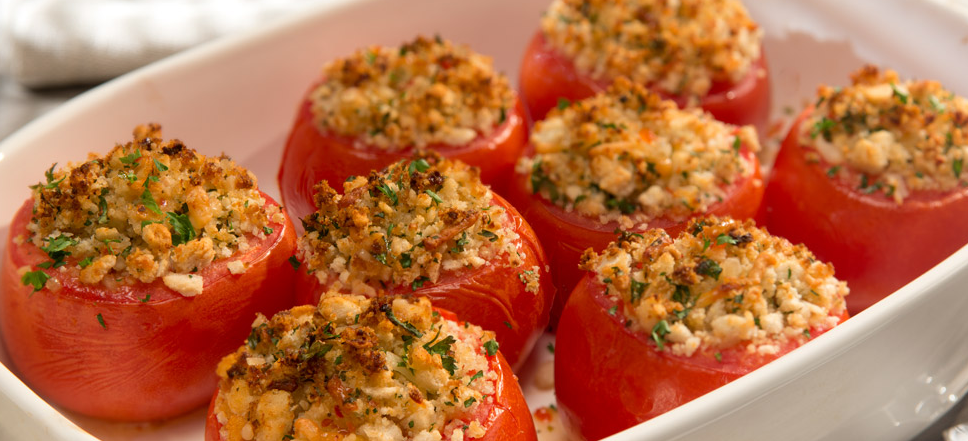 Preparing the dishes was very easy and the taste was to die for! After enjoying my sample portion I went back to the grocery store to get ingredients for my graduation party of 14 people. The only thing I changed the second go around was adding more parmesan cheese! Who doesn't like more cheese right?!
DIRECTIONS
· Preheat oven to 400°.
· Combine bread crumbs, parsley, cheese and 3 tablespoons Wish-Bone® Italian Dressing in small bowl; set aside.
· Arrange tomatoes in 10 x 7-inch shallow baking dish. Season insides of tomatoes with salt and ground black pepper, if desired. Top with bread crumb mixture. Bake 15 minutes or until bread crumb mixture is golden brown. Drizzled with remaining dressing and parmesan cheese!
After the party everyone wanted the secret recipe! They were blown away at how simple and tasty the Tomato Halves were! Thank you Wish-Bone! You saved the day! Visit http://www.wish-bone.com/category/recipes/ for more Wish-Bone recipes!
Remember you can always find WishBone on Facebook | Pinterest |Shop Website| to keep up with the latest.