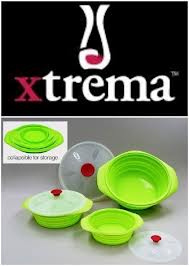 I love organization, it's just part of who I am. I love everything in my home to have a place and for that "place" to be neat, organized and clean. I'm always looking for better ways to keep my kitchen cabinets and drawers tidy and the things in them easy to grab when needed. The number one pet peeve of mine is unorganized, unmanageable storage containers. There never seems to be a tidy way to keep these much needed kitchen food storage items. There's been times when I would open a cabinet and the food storage containers would fall out of the cabinet.
Determined to fix this mess in my kitchen once and for all I set out to find the best food storage containers on the market! Xtrema Ceramcor Products just happens to have the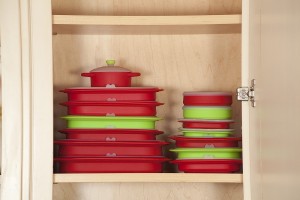 product that fits the bill! The 26-Piece FridgeX Collapsible Silicone Storage Set are among other things collapsible! Which makes organizing them a piece of cake. "FridgeX combines the best in baking with innovative storage for double-duty use and less clutter. Bake, serve and store with FridgeX". Now what could be better than food storage containers that can go from the oven to the freezer back into the oven or microwave? I love these storage container. They are so versatile. They save me space, time and money. And I don't know about you, but those three things are very important to me!
The FridgeX Collapsible Silicone Storage Set   are also non-stick and stain resistant. They will not chip or rust like some of the other food storage containers I've used. I also love that I can bake in them. I bake a lot, like at least three times a week. These silicone storage and baking dishes are FBA approved for both baking and storage so there's no worries about harsh chemicals!
If you're looking for the perfect Christmas gift this holiday season, then check out the Xtrema Ceramcor Products they have something for every chef, cook and baker on your holiday shopping list!
Includes
Two – 8 Oz Round W/Cover
Two – 14 Oz Rectangular W/Cover
Two – 20 Oz Rectangular W/Cover
Two – 40 Oz Rectangular W/Cover
One – 64 Oz Rectangular W/Cover
Four – 7 Oz Round W/Cover
Features
Use Hot & Cold: Healthy & SAFE– FridgeX can be used for both cold meals and baking hot meals. Oven up to 430° F & Microwave safe.
Shock-proof: Go from the freezer right to the oven and vice versa … it will always retain its shape.
Non-stick & Stain-resistant: Foods don't stick and they don't leave behind discoloration or odors.
Easy Storage: The pieces collapse down and then nest together for convenient, space-saving storage.
Durable: Although lightweight, FridgeX is extremely durable. It will not leach chip, break, or stain.
Connect with Xtrema: SHOP Xtrema | Faceook | Twitter
Xtrema has been generous enough to offer one lucky Mom Blog Society reader a chance to win a 26-Piece FridgeX Collapsible Silicone Storage Set. Simply click the image below to enter the Rafflecopter. GOOD LUCK!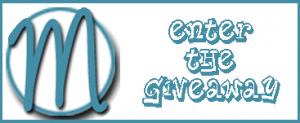 Disclosure: I received a free product from the sponsor to review. I received no monetary compensation and my opinions are my own and were not influenced by the sponsor.