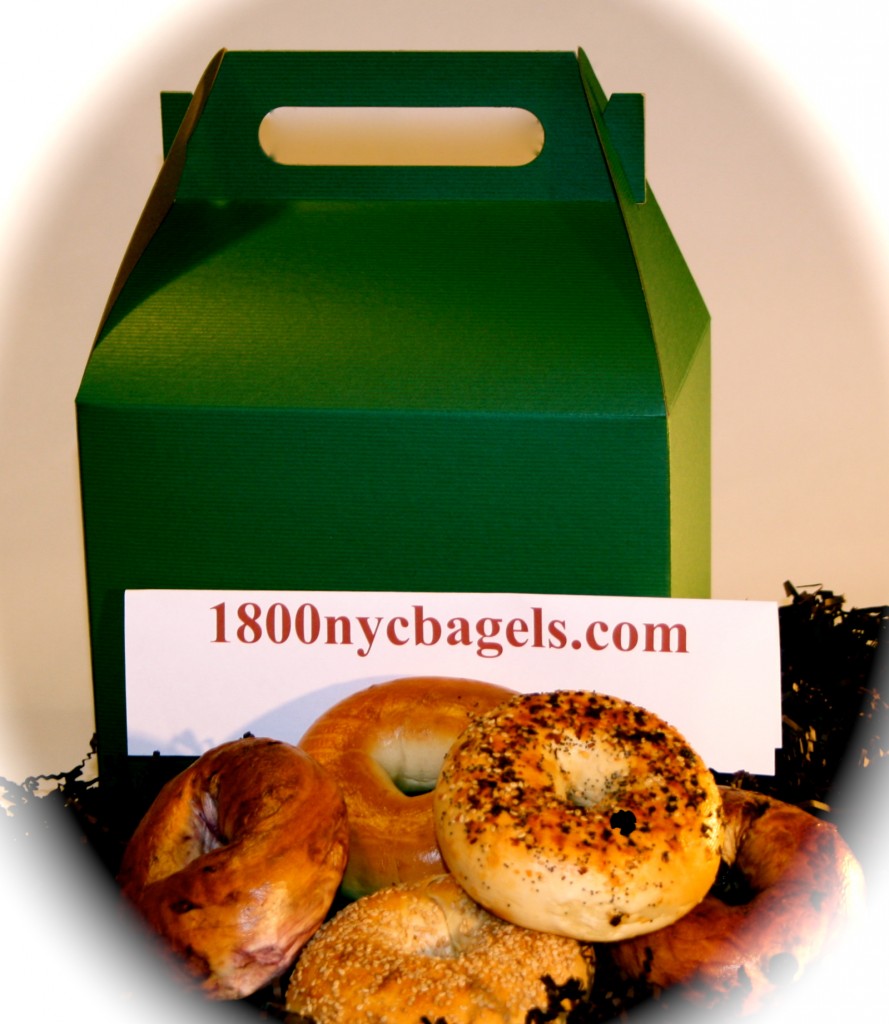 I do not live too far from NYC. It is about a 2 hour drive for me. My aunt lives in Satan Island so when I was younger we used to go into the city for the most delicious Bagels I have ever tasted. There is just something about a NYC Bagel that is a step above the rest. Traveling to NYC to grab Bagels is not so ideal. Let's face it, who has the time anymore. Now you can let the Bagels come to you! Fresh baked NYC bagels delivered anywhere in the US in 1-2 business days! I was super excited to receive my Bagels!!
Once the package came to my door, I opened immediately. I was afraid that since the Bagels were being shipped, it would compromise the freshness and flavors. Boy was I wrong. I immediately opened up the first package which was the Salt Bagels. I really got this one for my husband because he is a fan of all things salty. Personally, I thought it was too salty but he LOVED it. It was the perfect amount of saltiness for him. He ended up making a delicious Ham sandwich for himself which was gone in about 1 minute.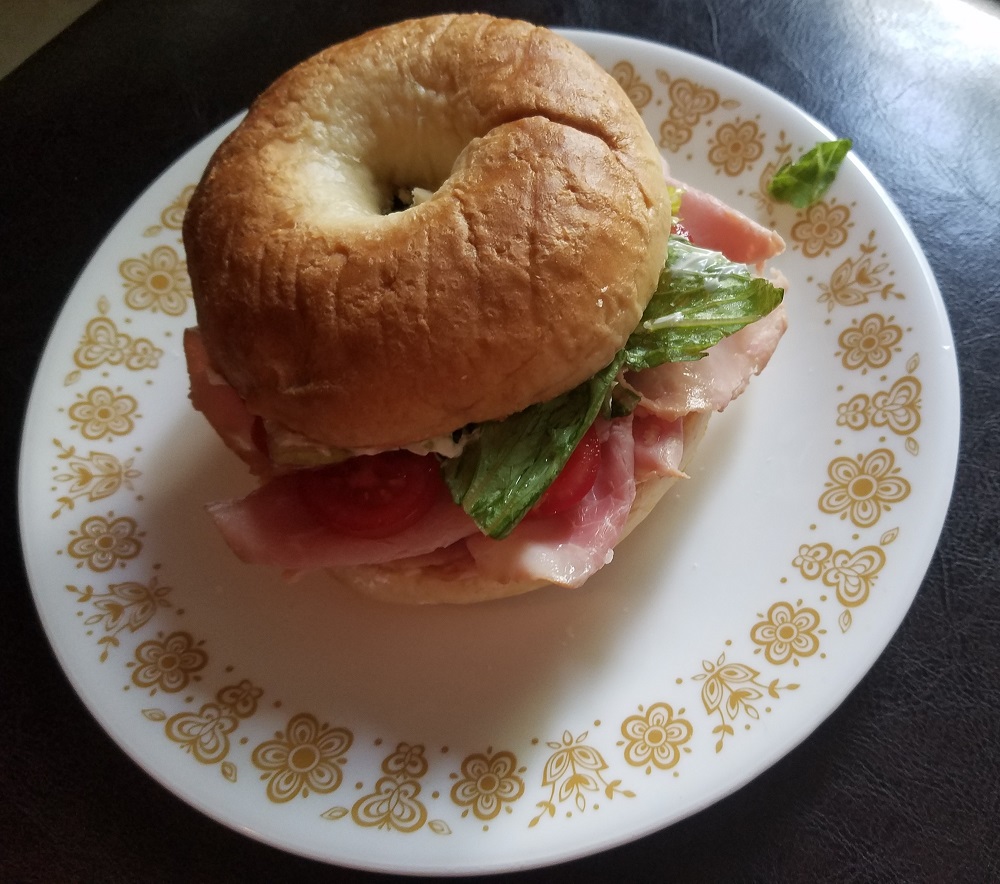 The next Bagel I tried was the BIALY. A Bialy is similar to a plain Bagel except it's Baked not boiled. They are a bit flatter with a depression in the center instead of a whole. The depression is filled with roasted onion and garlic. This was amazing!! I went basic on this one and put some butter on it. I wanted to sample the actual bagel instead of having too much stuff on it to overtake the flavor of the Bagel. It was perfect. The bagel was fresh. The texture is what I love so much about these bagels. There is no need to even put these into a toaster.
I am kind of a Plain Jane when it comes to my Bagels so it was no surprise that I loved the Plain Bagels the best. I made my favorite dish. Bagel, Cream Cheese & Lox (Tomatoes and Cucumbers of course) This has been something I grew up eating and to this day, I still love it. If you don't have a good Bagel to eat it on then it is not as good but there was no failing these Bagels. It was a hit!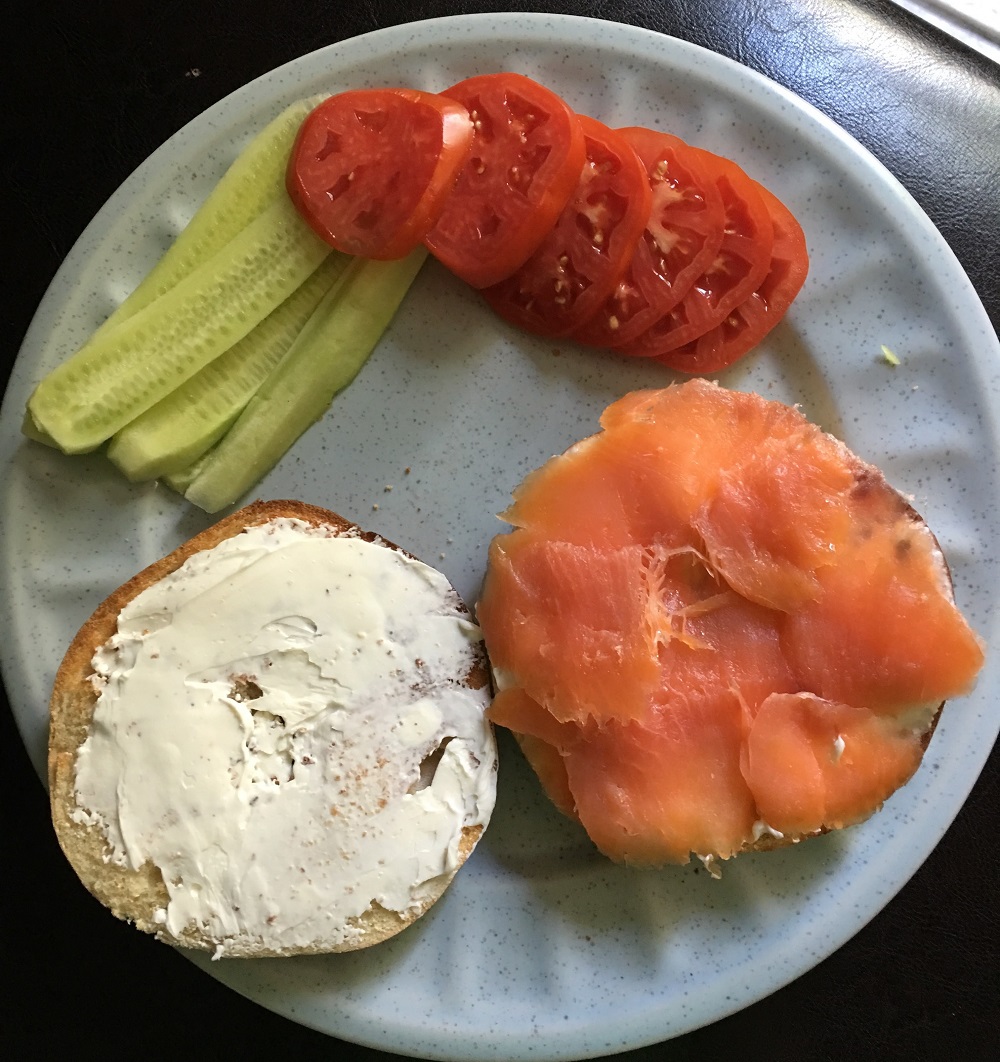 I can keep go on and on and on about how much I love these bagels, but you really have to try them for yourself. Check out 1800nycbagels.com and select a dozen of your own. The price remains $18 for a dozen or $1.50 each, plus priority mail shipping.
SHOP | FACEBOOK | TWITTER | GOOGLE+
Disclaimer:
This product was received from the Company for review purposes only. All thoughts and words in this post is my own and I was not paid to endorse it. I am only voicing my opinion about this product.