Its nearly May and that means Mothers Day. Lots of people are starting to think about what gifts to give to their Moms.
I can remember when it was such a special thing to get a handmade gift from my kids. Every year I would look forward to what they might come up with next. As they've grown older and their time is more occupied with adult-y things, they tend to spend more time finding me the perfect gift vs. making it for me. And I am okay with that too – because they always put their heart into it. It makes the day so special for me!
We've found the perfect gift! Who doesn't love pretty things, and who doesn't love jewelry? With Mother's Day coming up fast, there are lots of things that Moms would love to get as a gift, but this one goes right to the "heart" of it all. This lovely piece of jewelry says it all! A heart-shaped Mom pendant from Foxy Lady Jewelry!
"Nothing Like a Mom's Love" Swarovski Heart Pendant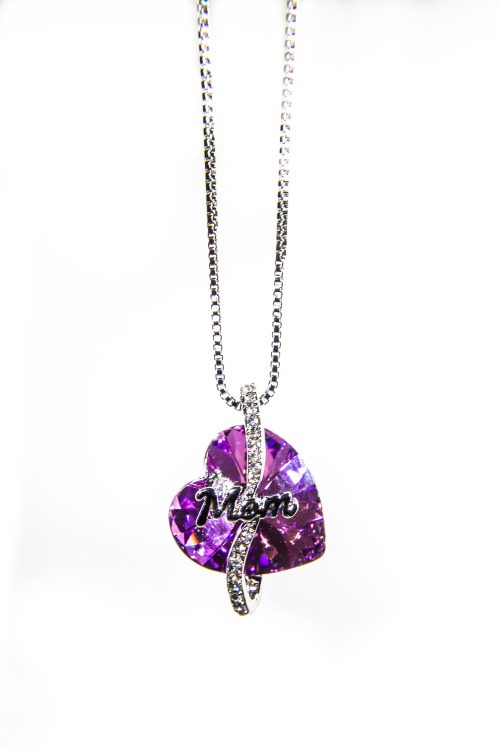 White Gold Plated Base
Purple Pastel Swarovski
Chain Length – 16 inches
Height – 0.78 inches
Width – 1.10 inches
Eco-friendly White gold Plated Zinc Alloy Lead-Free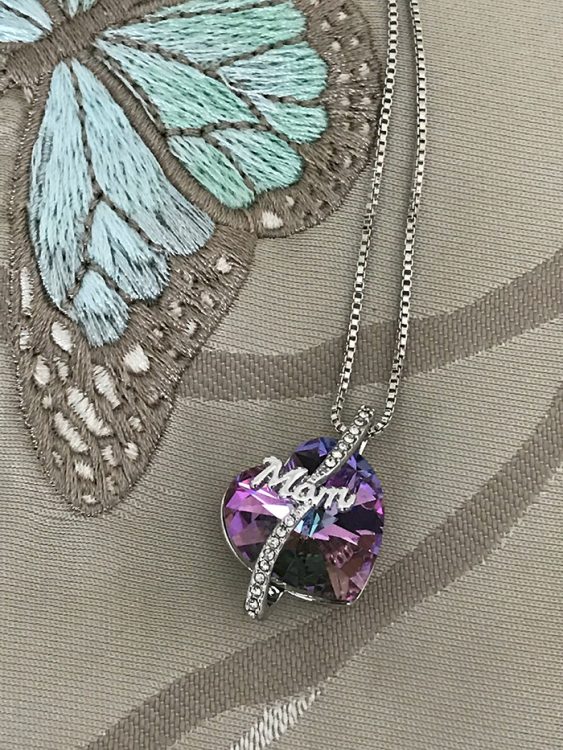 I know my kids love to gift me with things that represent Mothers to them, and this fits the bill! Purple is my favorite color, its hears shaped, and it tells the world that I'm loved, and a Mom! PERFECTION!
This beautiful pendant is made up of a gorgeous purple pastel Swarovski heart shapes crystal on a white gold -plated filigreed base. It's hung on a 16-inch White gold Plated Zinc Alloy Lead-Free chain.
Foxy Lady Jewelry is a site filled with lots of classic and stunning pieces, and if this isn't perfect for you Mom, there is sure to be something that will make you happy to give as the Mother's Day Gift that she's always wanted.
What are you planning for mom on Mother's day? I hope you have someone to spoil you rotten – you deserve it!
Enter to win this beautiful necklace! (please note that the giveaway ends after Mother's Day)