This article is to tell you my experience and why You Shouldn't Spend Your Money On HuntWise.
There are a lot of options out there for hunting apps. All of them have their pros and cons, but I want to tell you about my experience with HuntWise. After all, when it comes to spending your money, it is your money that does the talking. I personally have been spending my money locally rather than through the Amazons and Walmarts of the world.
Spending your money at places that have good people working there and their overall agenda is similar to my own. I don't want to spend my money where people don't care about their customers and are only in it to make the all mighty dollar. Now don't get me wrong, all businesses are in buisiness because they make money, but you shouldn't have to ignore your customers, nor should you find ways to pad the scales or misrepresent a product, and certainly you shouldn't be offering free merchandise without actually planning on giving that free item away, right?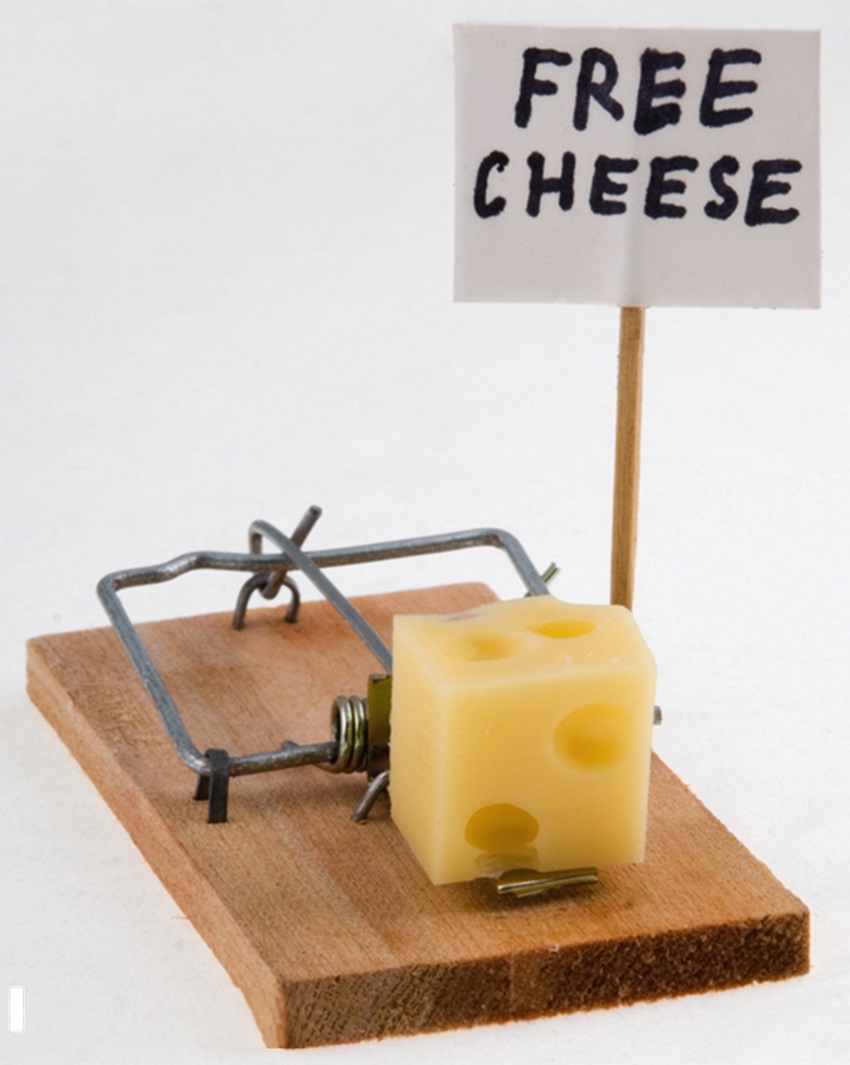 Okay, so back to my story. I get an email from HuntWise, probably an ad campaign, and I see that they are giving away a free hat for subscribing to their PRO or ELITE plans. It says you have to get it before 10/23 to be eligible. In fact, here is the ad…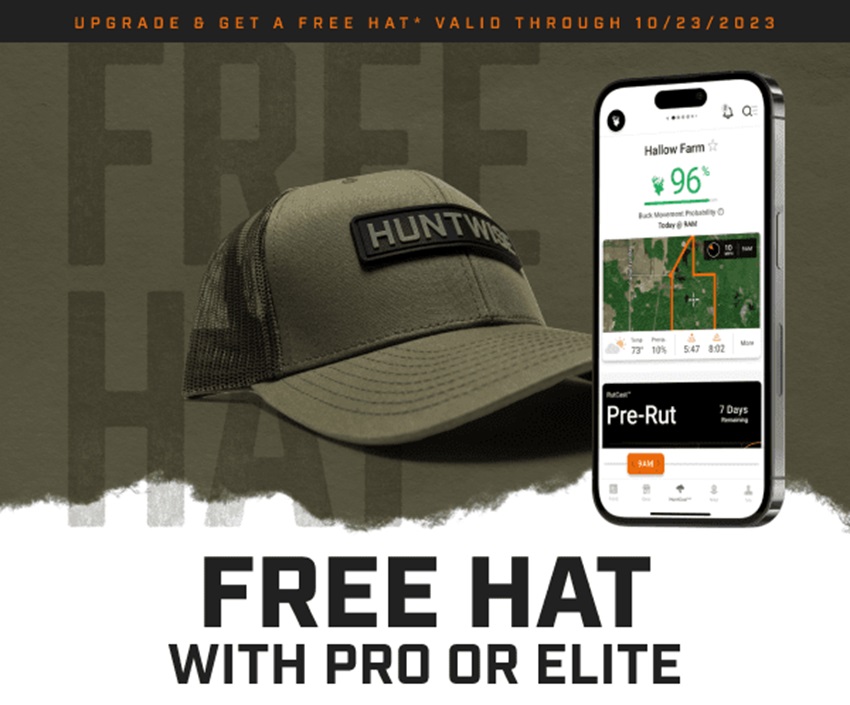 Now, wouldn't you think you could get a hat? Well it isn't so simple. My opinion is, they only plan on giving it to a few. Perhaps you have to purchase the yearly subscription to get it (over $100.00) I'm not sure because I didn't get my hat.
So I assumed (and this is where we see who they really are) if I contact them and ask them about it, that they would make things right. The first guy I got told me that at the end of the month they would collect your information and send out the hats.
Well, the month ended and it's half way through the next, so I contact them. They said you have to follow the link in order to get a hat. Did you see that anywhere? Because I missed it if it is there. Maybe it's in the fine print. You know, the stuff you can't read because they don't want you too know it's in there? And If I had a company and someone contacted me about it, I would look to see if they did indeed subscribe, and if so, send them what I promised, but not these guys. They told me,
"Good day,
The rest of the email said that you needed to use the link provided to qualify for the hat. If you did not use that link, you did not follow the directions provided.
Have a great day,
Chuck
Customer Support
Yeah, have a great day. I know when I am being brushed off. So maybe I'm wrong, … Let me go back and read every word in the email… Well, I have read the email several times. There is no where in the email that says you have to use the link in order to qualify. Perhaps they meant to put it in the email, but the fact is, it isn't there. In my opinion, they should refund my money, or give me a hat. They are content to do neither. And this is who you are supporting if you give them your money. So this is why You Shouldn't Spend Your Money On HuntWise.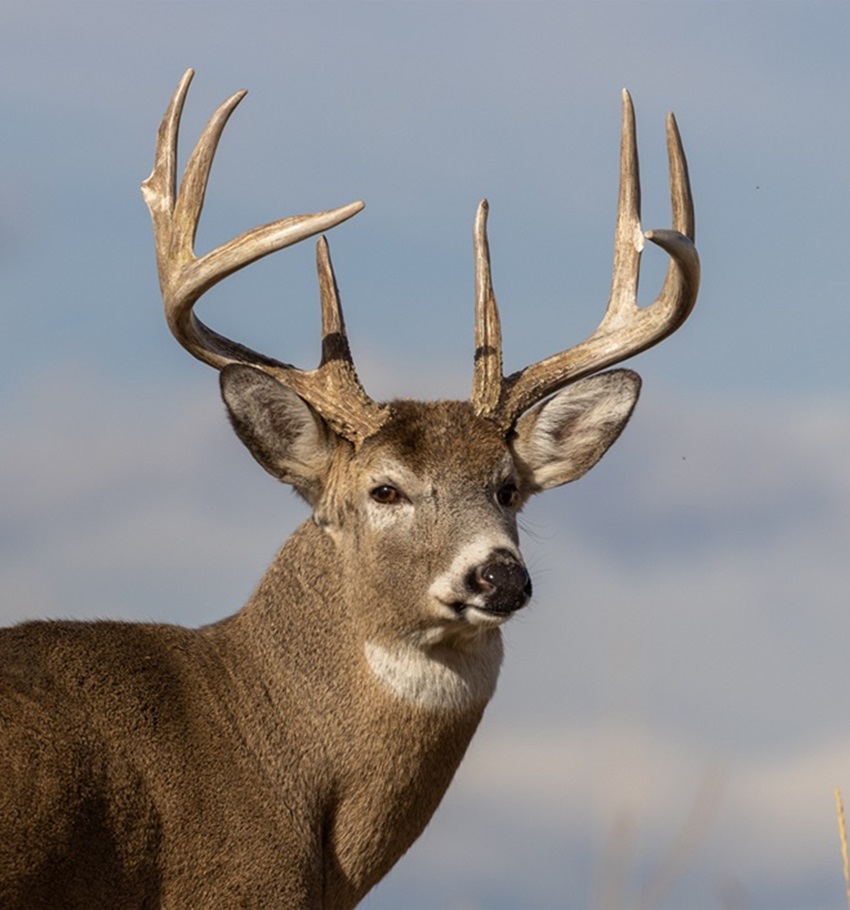 If you want to give your money and support the guys who would rather pull wool over your eyes, then that is your choice, but for me, I want to know who I'm giving my money to so I am not promoting people who have interests in things I do not. When you spend your money here, its like voting for someone who wants to take your guns away.
Okay, I'm not going to keep going over this. Just be aware. Like I said in the beginning of the article, there are plenty of places that have apps for hunting deer. I for one will never get their app again. It is my opinion that You Shouldn't Spend Your Money On HuntWise.
In the end, after several emails, I finally got the answer I deserved. In my opinion, it was too little, too late. And if I hadn't complained over and over, they never would have said they would send me the hat, But even though they said they would send it, I declined receiving it. I won't use their product and I cannot accept their product with a clear conscience (even though I'm entitled to it)
I also want to add, their app isn't bad. It is an average hunting app. I can use Weather Underground and do the same thing, and guess what? It's free… You live and you learn…