As a child growing up, I always seemed to see a trend in how my mom reacted to danger. She was going to protect her children no matter what! And though it can teeter on coddling, now that I am a parent I do know where she was coming from. There are so many dangers that lurk in some of the most innocent places. I guess until you are a parent, you just can't see it clearly. So, with that said, let's look at why moms like the McLaren McS03.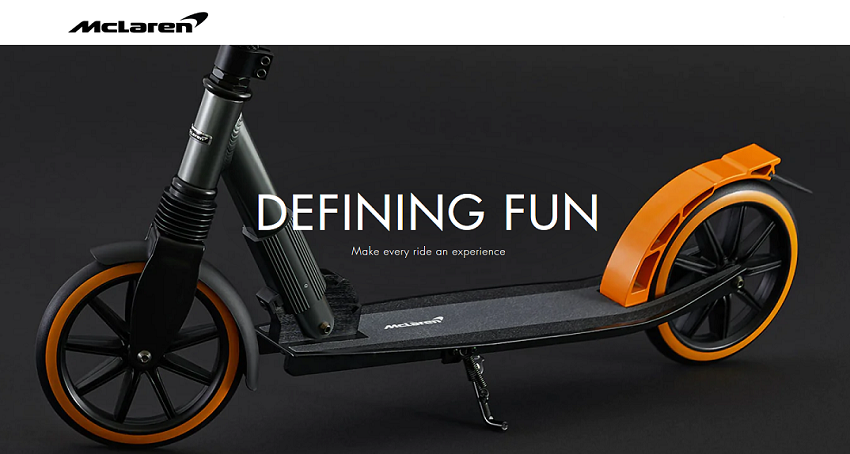 First of all, moms like putting a happy smile on the faces of their children! Before your child even rides this beauty, they will have such a big smile while opening the box.
The next thing on the checklist is, "Is it affordable?" Well I can confidently say, YES! It is very affordable.
Is it safe? I have to say, most families purchase bicycles. But did you know that bicycles are more dangerous than a scooter. For one, they go faster. Also when you fall down (and yes, eventually they all fall down) they have farther to fall. With a scooter, most of the time they can just step off if they feel like they are losing control. And of course, the McLaren McS03 has a braking system to slow down when needed, and a front shock absorber on the front wheel to take up any uneven terrain. Bicycles don't have a shock absorber, but the McLaren scooter does! Just so you know, McLaren recommends that your children wear safety equipment while riding, but the chances of your child getting hurt on a scooter is less likely than on a bicycle, that's for sure.
Another reason that moms like the McLaren McS03 is because it folds up for storage and for transporting it in the car. When not in use, it just takes up less space.

I also want you to see that these artistically designed scooters look as good as they feel. They are pleasing to the eye and have a lot of features that make them run smooth, such as ABEC-7 carbon speeding bearings on the wheels. The steering mechanism is adjustable. This way your child can't outgrow the scooter in a year or two. This scooter will grow as your child grows. And every mom knows that they grow up fast at these ages.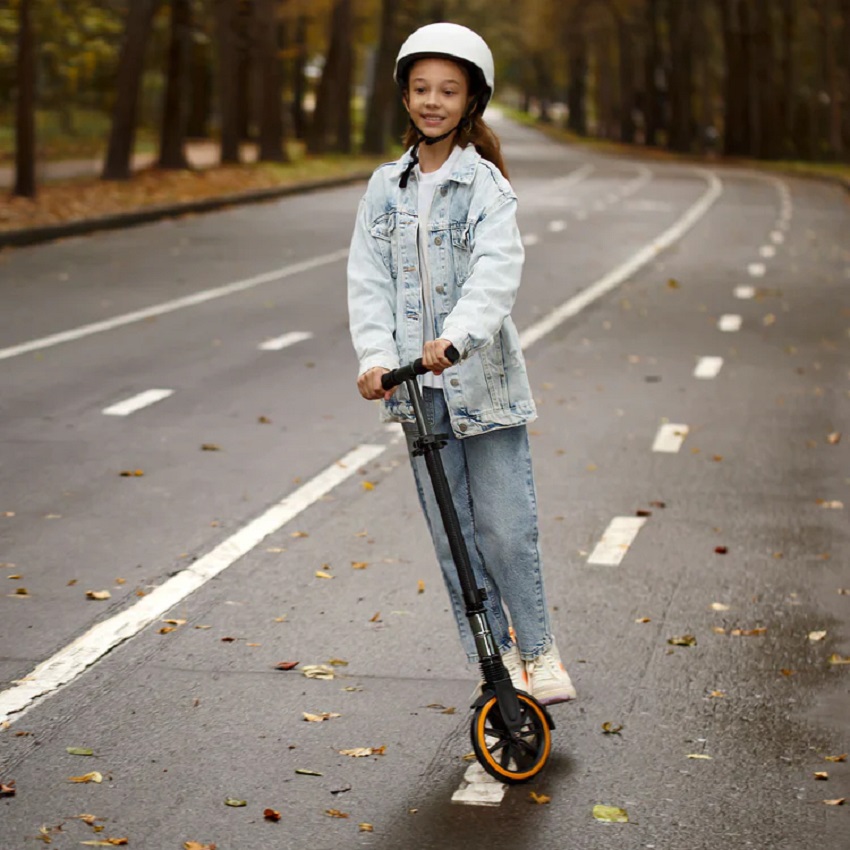 So why do moms like the McLaren McS03? Because they are affordable, durable, safe for their child, easy to use and put away, and most importantly, makes our children happy. I'd have to say, that's a win win situation. You can get yours here: McLaren McS03 Scooter.
And don't forget to look into their Social Media Pages, just click on the appropriate icon below. Lots of people are always posting pictures and videos of their experiences with this product and there's always new info to know as well. Once you get yours, you can post your experiences. Maybe I'll see you there!