Learning to say your first words is more than just hearing it and repeating it, As precious as it is to hear them say, "Da-Da" or "Ma-Ma", it doesn't end there. Each time that they use a new word is their first for that word. Your child's first words is an adventure through understanding and repetition. For you, a new word may be as easy as memorizing the pronunciation and repeating it. For the young, they are forming new sounds, and must build sentence structure, as well as having the confidence to say it out loud. This all comes from hearing the word over and over in different context so that they understand what words they are saying and why, and then repeating it. So how do you give your child all the tools that they need to learn? How can you give them the confidence to repeat words so that they can excel as quickly as possible? Well, while I was researching for my own child, I found this app that's truly amazing!
Sago mini First Words. It is an app that focuses on learning through games. They have literally hundreds of games you can access. Your child can learn new words in an enjoyable environment. They learn without struggle because they are having fun. They are playing a game which sparks their interest, imagination, and curiosity. Your child will never get bored because there are so many games to choose from. Not only do they learn the proper pronunciation of new words, but they learn how to articulate the word properly to form sentences correctly. Their communication skills grow faster because they are listening and watching you as well as being subjected to new words and circumstances in the app.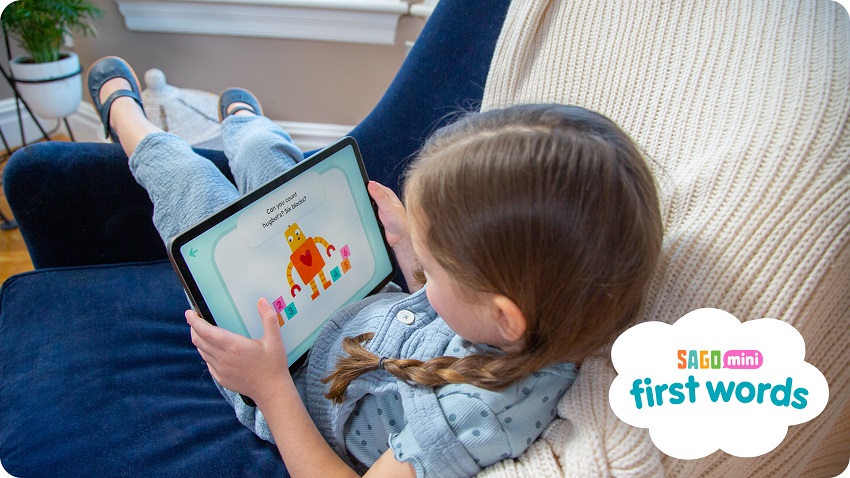 Children are naturally curious about everything. If they have never used a tablet before, they will take to it very quickly. It is a proven fact that children learn things much easier and faster than adults. But even though they learn at an accelerated rate, to take advantage of their potential, they have to be in an environment that makes them enjoy it. If it seems hard, or unpleasant, they become stagnant and actually decide to not like learning, school and everything associated with learning. If you can make it fun, most children want to go to school and/or participate in learning. Just imagine the old days of smacking the child on the knuckles with a ruler when they got the answer wrong, and the difference between if you could play a video game to learn? Which one are you going to want to do? Exactly!!!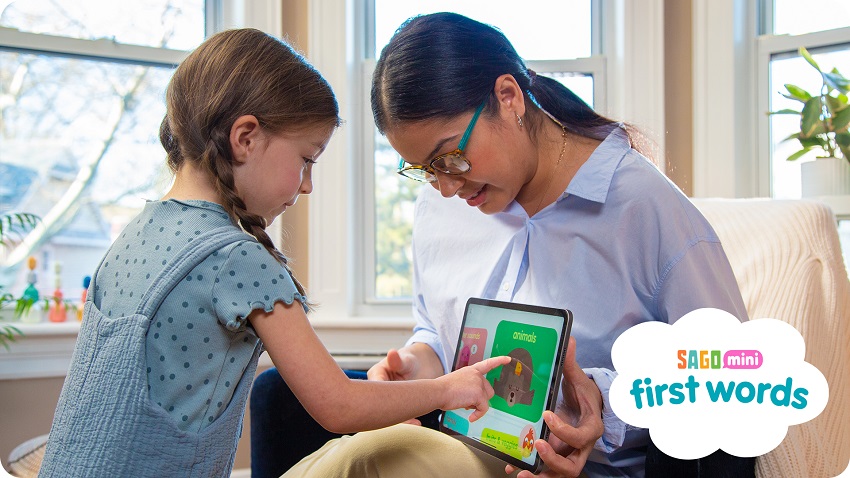 Some children will need guidance and help along the way. Perhaps this child is younger or is just a social person and wants company as they progress. Some children still lack confidence and want the affirmation from you that they are doing well. Your interaction will boost their confidence, and that's a good thing! Other children will take to it immediately; needing no help at all. Each child is an individual and that's what makes the world great!
The above video is another option to keep your children engaged in learning. It is called Sago mini World. Now, I want you to know that we have only skimmed the surface of all of the games, toys, activities, and content that Sago mini has to offer.
The things that we can do for our children (big and small), all makes a difference in how fast they develop, how confident they become as adults, and who they will eventually become. We, as parents, owe it to our children, every opportunity that we can provide them so that they will succeed as adults.
I highly suggest that you visit their website here: Sago mini First Words
You can also visit their social medias here by clicking on the icon: