As a mother, you know the importance of being prepared. The problem with that is, you need to know ahead of time what to prepare for. Well, I am sorry to say, you can't think of everything. And every child is unique. What you might encounter with one child can vary widely to what you might have happen with another. So, I personally have had to search for answers outside of my own family in order to find solutions to problems. And here is how it happens; I am a grandmother. I have raised my own children and still I don't have all of the answers. When my daughter needs help with my grandchildren, sometimes I have the answer, but I don't know everything. I used to look everything up on my computer, but I'm not in front of it very often, so I have replaced my computer with my phone. And then one day it was like an awakening; there's an app for everything. What do they have for moms? Well, if you type in the word "moms" the first one that pops up is "WeMoms!" It has a 4.7 star rating and over 15,000 reviews! I would say that's pretty good! Here is a screenshot of the app from Google Play.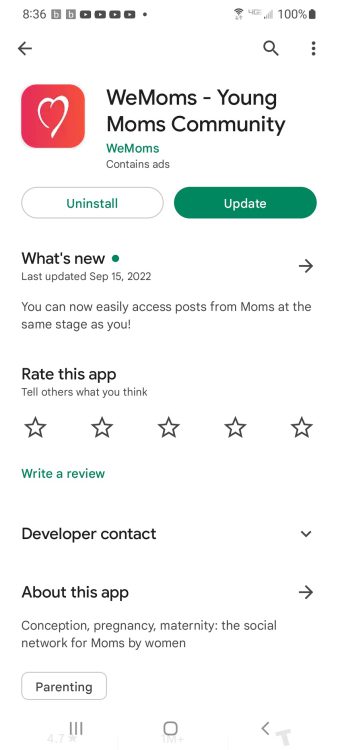 WeMoms has more answers than I have questions. Since you never know what life is going to throw at you, it is good to have so many answers for questions that might arise. They have a lot of members who have seen a thing or two down the road and have an idea of what to do. You can follow this link: WeMoms and fill out the questions to make a profile and then you can browse questions, search topics for questions that have already been answered, or ask your own question. I asked my first question and within a few minutes, someone reached out to answer my question. I had a couple of follow-up questions and not only did that person answer my question, but someone else also gave their opinion which gave me another viewpoint. It's kind of nice to see how others found their answers and with multiple ideas, you can choose the one that suits your taste or perhaps it will cause you to try something new, but with an informed decision. It is really nice sometimes just to share your experience with someone who has been there.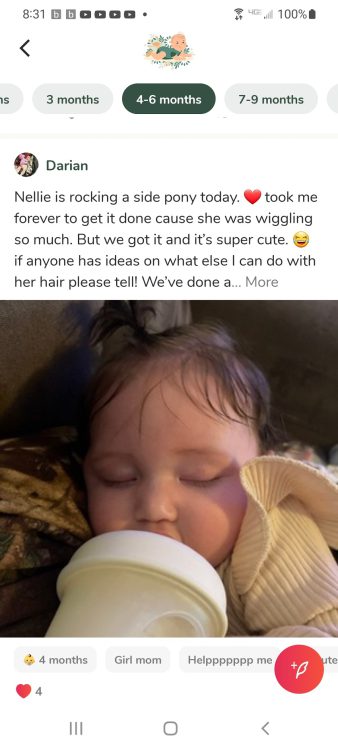 Their categories cover everything from trying to become pregnant to every week of pregnancy, to birth, to the first few precious months of life, all the way up to 6 years and over. Now that's a lot of categories! They cover topics like breastfeeding, baby food, baby crying, baby colic, baby development, baby health, baby clothes, baby safety, childcare arrangements, baby names, announcements, baby shower, baby room, post-delivery period, family relationships, children education, sibling relationships, and much, much more!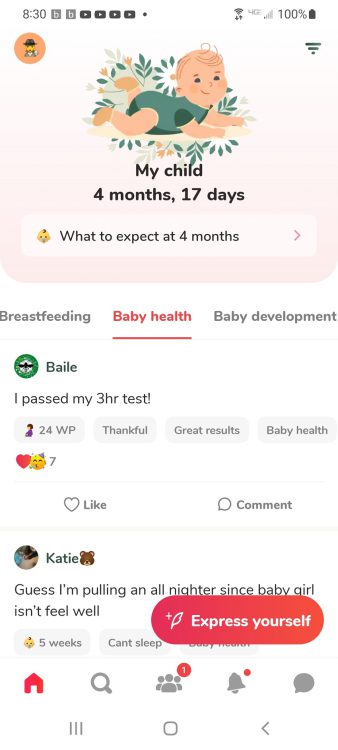 Although you might think it's just a question and answer app, it isn't. These are real people interacting with you and sharing their experiences. they are sharing pictures of their ultrasound, how they passed each milestone and where they are now. Whether they are sharing their experiences or just looking for answers, it is a community of people who are all about making the world a better place for our children. With the ability to find answers, you are also given the opportunity to make a real difference. You can share your wisdom and answer someone else's questions and help others through what might be a difficult time for them. You will be making a difference in someone else's life and a difference in the world.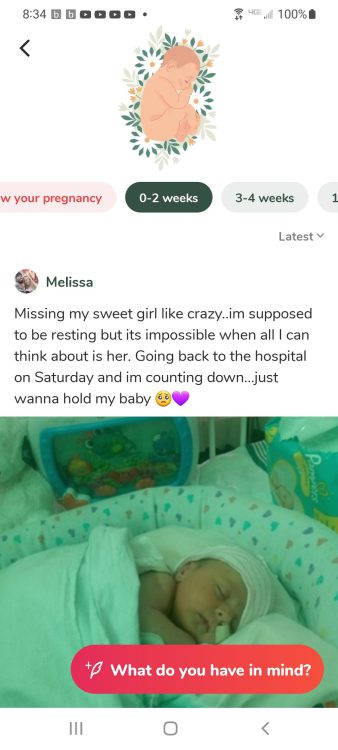 Whether you are a man or woman you can certainly use this app. Single dads or just a concerned dad in general could benefit from using this app. If there is a chance you or your significant other might become pregnant, if you thought about having a baby, and/or have children, you should download this app now! Don't wait until you need an answer to your question. Sometimes time is of the essence and you don't want to be searching the Apple Store of Google Play to find the app, then take the time to make a profile, just do it now and it will be on your phone when you need it. Just click here on the link: WeMoms. It doesn't get any easier than that and this way you're prepared.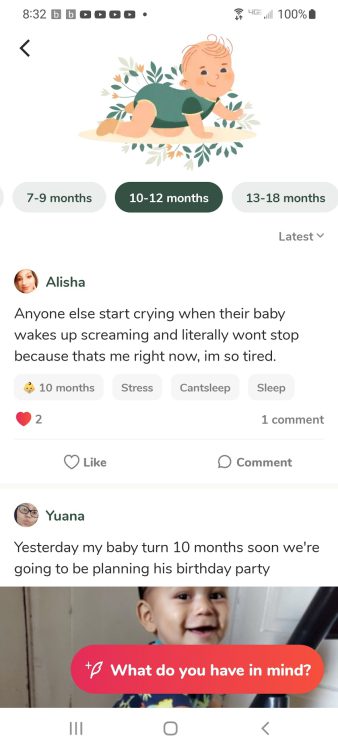 There were many times over my life when I was pregnant and raising children that I had little to no idea of what to do. Lucky for me that it wasn't life threatening. Anyways, I wish that I would have had something like this app when I was raising my own children. Lucky for you that they have it now and you can benefit from it!
So, if you are interested in getting the app and haven't already, click the link to get started, before you NEED it: WeMoms. You'll be glad you did.