To laugh and dance and be free. To just enjoy the moment. Life is short and you have to grab the good times when you can. And one of the ways you and your daughter can enjoy it is by wearing matching dresses. It creates a bond between you and your child that will last a lifetime. Not only is it fun for you both, but your child will have fond memories of it and knowing you, she'll have picture of it too. By wearing matching outfits, you are saying she is worthy of wearing what mommy wears. You are sharing a personal part of your life with her that she will always remember, and always cherish. Even when she has children of her own, she will share those pictures and memories with her child, and it will live on from generation to generation. Yes, and I know you want this memory to be special, so you are going to need a quality product that can live up to your legacy, and I have just the ticket.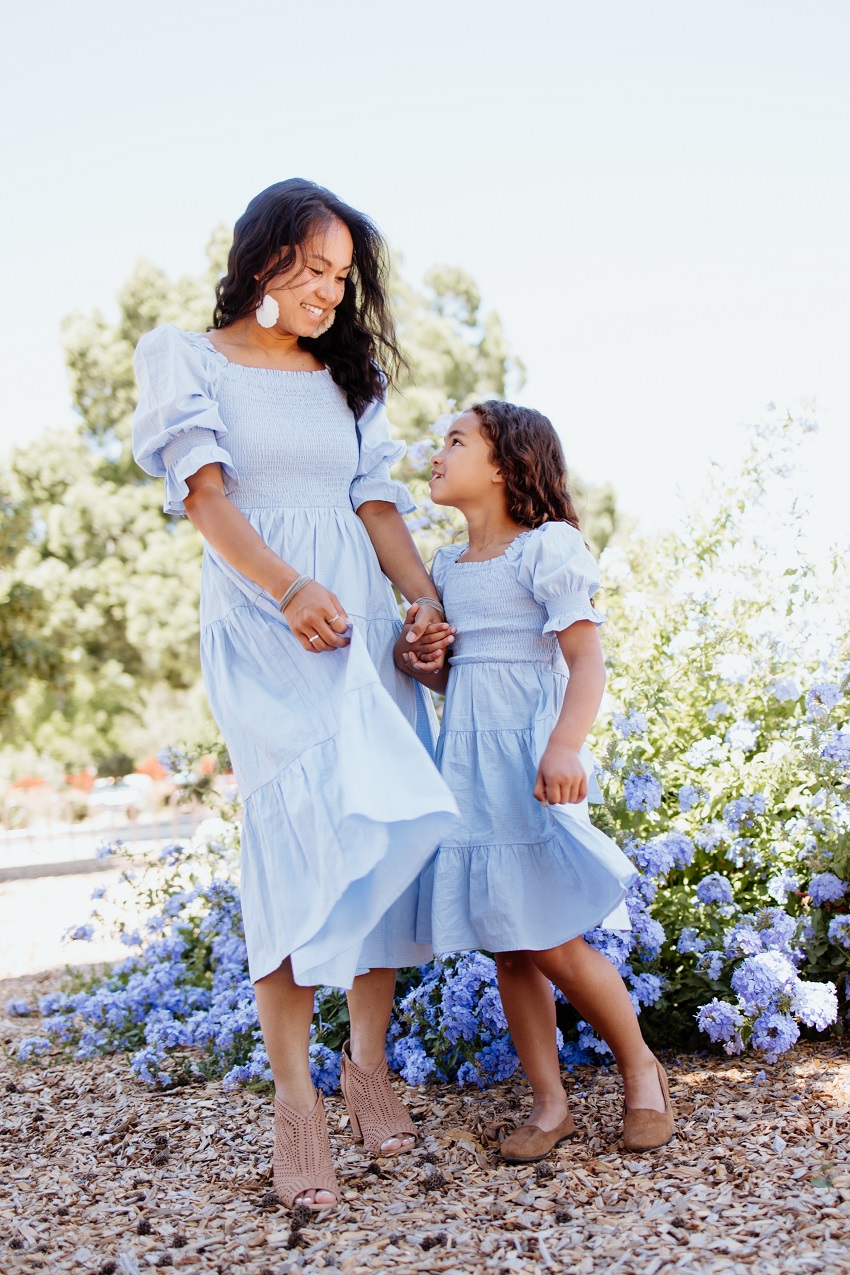 Balckans has a very wide variety of dresses in a wide variety of sizes so that everyone can get in on the action. Since their conception they have always been focused on motherhood. So whether you are a mom to be or have a child of your own, this is the place to shop. I would encourage you to at least look over their selections. You can go to their webite by following this link: Balckans. Of course our topic of the day is matching dresses for you and your daughter, so let's take a closer look at that.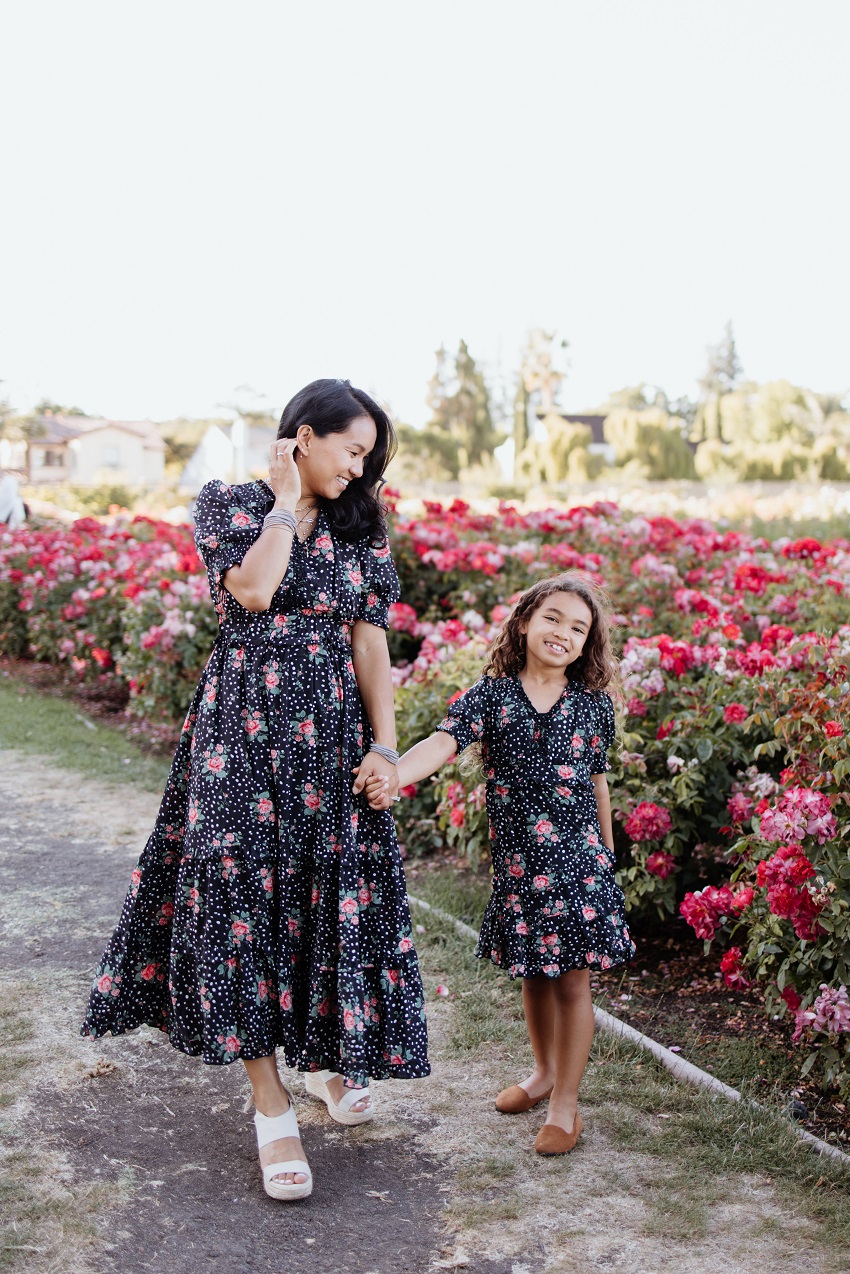 As you can see, it makes a statement when you and your daughter have matching dresses. Choosing to dress in matching attire makes your daughter feel confident and delighted. Take "like mother, like daughter" literally with Balckans dresses. It not only says that you two are connected, but it also looks so cute! Take, for instance, this Sienna Floral Dress above. This gorgeous black maxi dress with a pink floral pattern that perfectly contrasts with fun white polka dots. Plus, it's also available in a mini size, so you and your daughter can match for a picture-perfect moment you'll both never forget. And these dresses are well made. It has a tiered skirt, a smocked waist, a fully lined, and 100% Polyester. And this is just one example; let's look at some more for the two of you…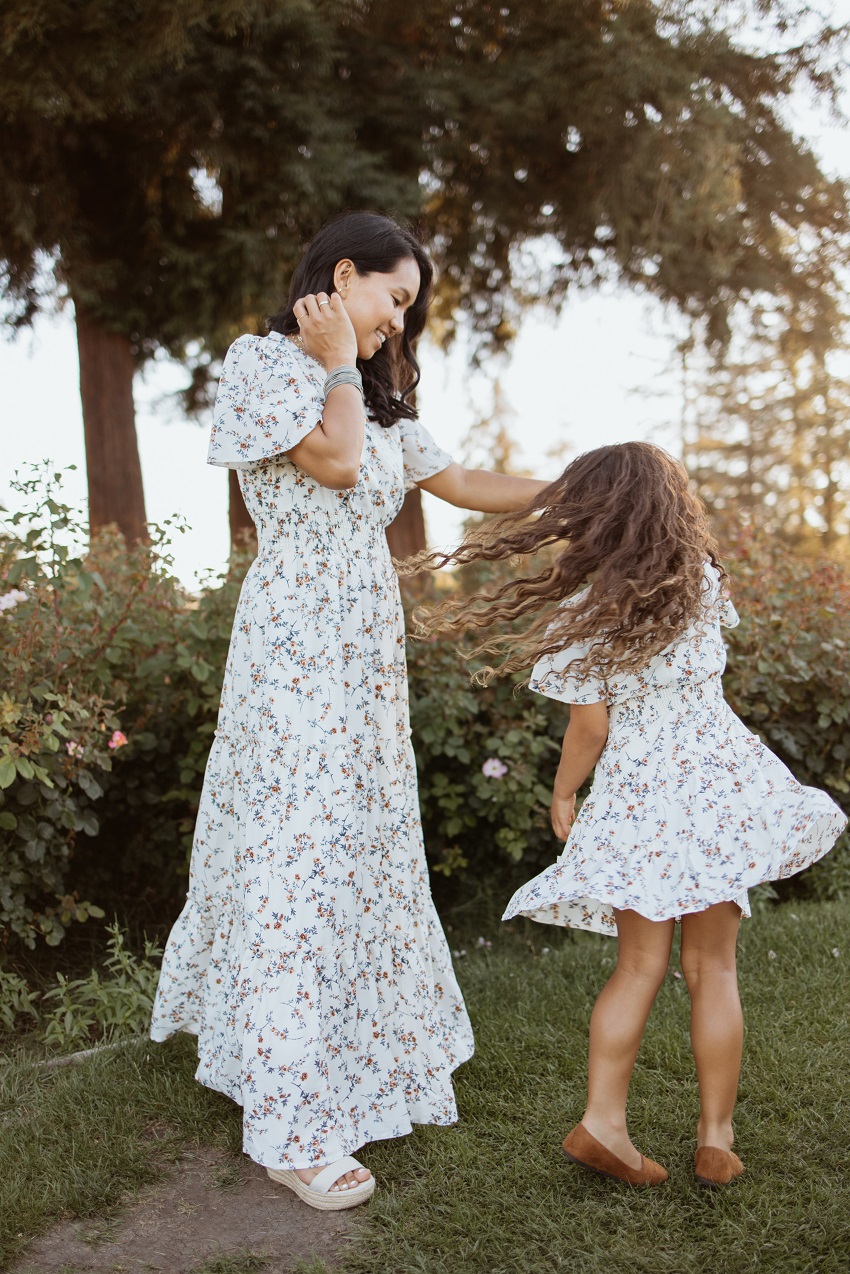 Here is another floral dress. You can see the potential for you and your daughter to have fun dressing up, going places, and sharing a lifetime of memories that the whole family will enjoy for years to come. And I have to apologize, I am sorry, but I don't have the space to show you all of their dresses. I am sure you will fall in love with what you will see on their website. They have a lot of variety. I am just showing you a fraction of what they have to offer. And they are always getting new ones as older ones sell out. They have midi dresses, maxi dresses, and maternity dresses, as well as the ones in these pictures for Mommy And Me. Their dresses are made in small batches, so you and your daughter will feel unique. They also have earrings, bracelets, and necklaces to accent your new attire. I even saw a "Coming Soon" section for when a product is ready for release. I am sure you will find something you like.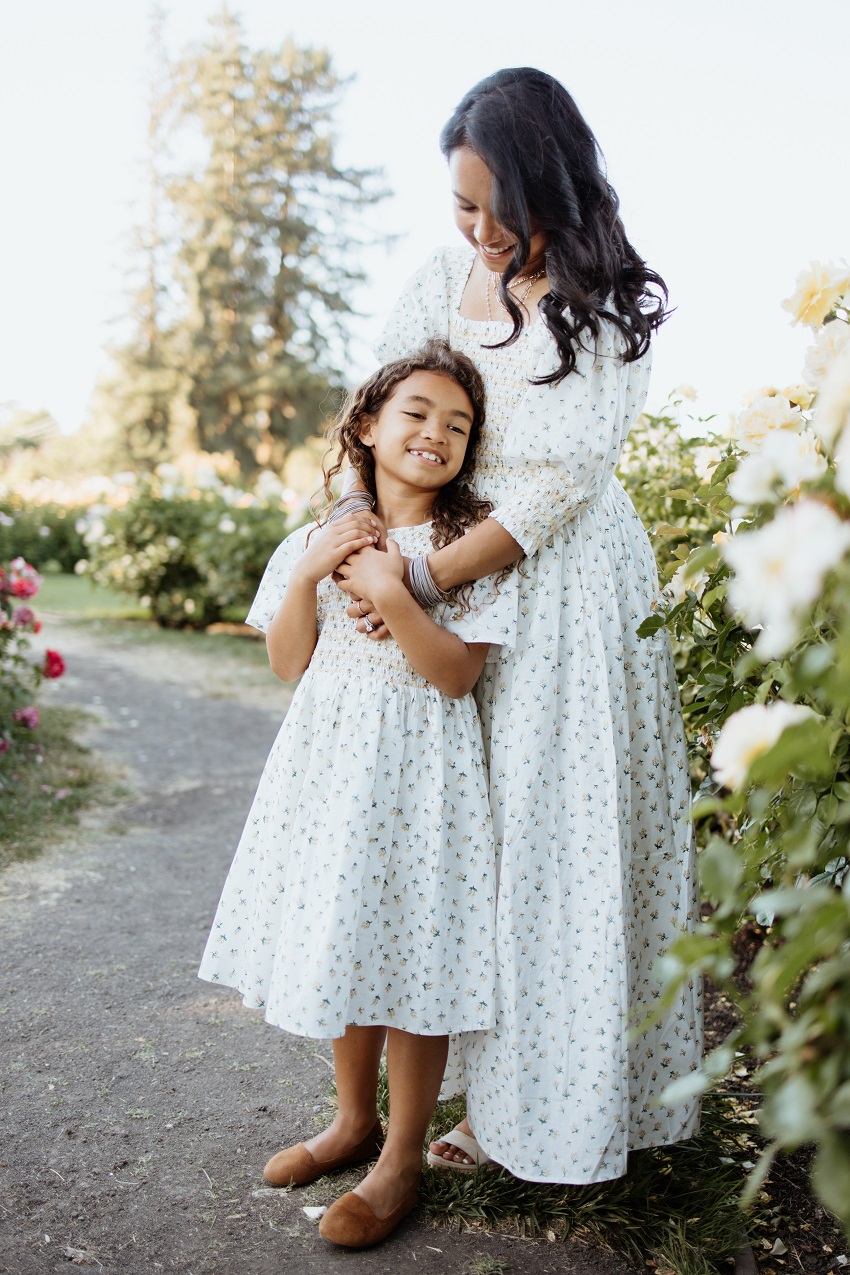 Our kids are small for such a short time, so create more precious moments you will share later. At this time in life, our kids decide who they are, who they want to be, and who they will become. They are at an age when they idolize their mom and dad. Make those a lasting memory for them and memories that they will hold dear forever. Happy memories that you shared. The family at Balckans believes in nurturing the family unit. So why don't you join in on the fun? And you can always stay connected with them through their social media. Click the appropriate icon below and keep in touch with Balckans.