When you think of babies what comes to mind? The cute tuft of hair that many newborns are blessed with? Perhaps super soft skin that reminds us that the term "baby soft skin" is completely legitimate? Maybe new baby scent? Seriously, this is a real thing! Or little rolls of chub, chub? For me, I love the rolls of chub, chub. Especially when the rolls are all over and even their little feet are plump!
I remember the day that my daughter was born as though it was yesterday. I would wager to say a lot of parents would say the same. My little one was long, chunky, had gorgeous light hair, and the smell of her skin… when I close my eyes I can still remember. Even more important to note, she was absolutely, positively perfectly healthy! I was beyond blessed, in love, and wowed. I was also thrilled that I finally had a little chunky monkey of my own complete with chipmunk cheeks. A week later we took her to her pediatrician and she had lost a few ounces. Then, a week later, she lost another few ounces. Needless to say, she started to slim down and my chunky monkey wasn't so chunky anymore. BUT one thing that did remain plump was her little feet. I adored them and smooched on them every chance that I got!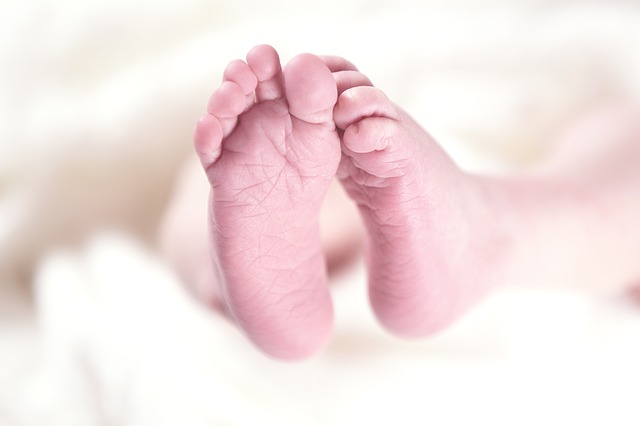 As we were first time parents we prepared the best that we could before she was born. We had everything on hand from diapers and wipes to full outfits that were amazingly cute, with matching shoes and all. What we weren't prepared for was the fact that, nothing about having a baby is perfect. First, we definitely should have bought more wipes. Yeah, we should have bought more burp cloths, onesies, and undershirts too. Second, don't but baby super cute, expensive outfits with matching shoes. It is highly likely that baby will burp up all over his/her new outfit within a matter of moments. As for the shoes, I don't know about your little one(s) but mine was not a fan. She didn't even like wearing socks. If we had her in clothes other than a slipper, she preferred to go free piggying. Trips to grandma's, the grocery store, dinner, or even a friend's very fancy wedding, she simply did not want anything on her feet. I can't say that I blame her. I have never been a fan of shoes and it looks like baby was following in mommy's footsteps. Hmm, I should probably note that some found it downright offensive that we didn't always have our little one in shoes. What can I say; she cried when we put them on her! But, offended? Yes, there was someone that actually commented about the lack of footwear on my 5 month old at a wedding but let's not get into that! I barely even remember the event, as I am sure you can tell. 😉
We weren't trying to upset anyone. I would have loved it if my little one wore all of the cute little shoes that I had purchased for her but that simply was not in the cards for us. I guess we should have tried to find a more "finished" look before taking her out and about but if a little one won't wear shoes or socks, what is one to do?

Enter ToeBlooms.
ToeBlooms are the perfect accessory for baby girls that range in age from newborn to 12 months and they can be worn on bare feet or over socks. Are you the parent of a bouncing baby boy? No problem! There is a boys line as well that is worn in the same fashion called ToeBuds. ToeBlooms uses the highest-quality materials and craftsmanship to create durable, comfortable, and fashionable products.
ToeBlooms innovative design provides complete freedom and comfort for delicate and developing feet, while completing any outfit. They also look like an adorable baby shoe with all the comforts of bare feet. Hmm, I wonder if they plan on creating a line for adults?
Wondering if ToeBlooms or ToeBuds are safe for baby? According to the American Academy of Pediatrics, because babies' feet are fragile as they develop they don't actually need to wear shoes until they begin to walk. See, even pediatricians support this incredible cuteness! And with adorable product names like Queenie, Tootsie, Cupcake, Angel Eyes, and Drama Queen you can't go wrong.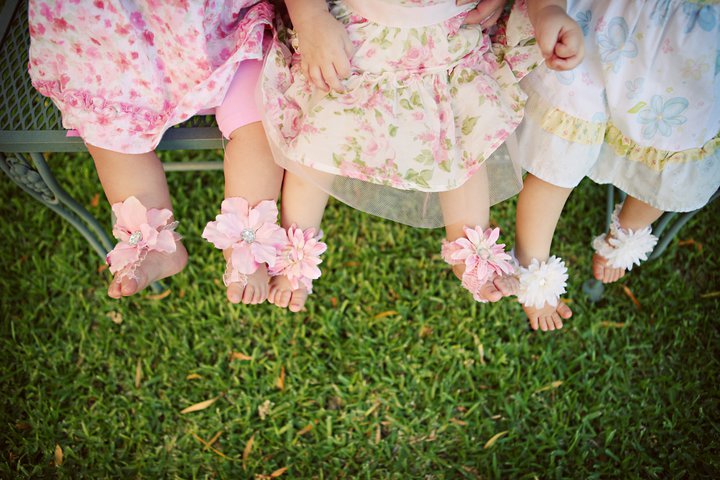 ToeBlooms and ToeBuds range from $20 to $24 and work to keep baby happy while provided a completed look. This is a must have for any new or expecting parent.
But wait! How would you like to add an extra touch of "oh my goodness!" to your daughter's wardrobe? While shopping, be sure to check out ToeBlooms HairBlooms. Ranging from $12 to $14 these cute hair accessories will work to complete an outfit and draw attention to one of baby's most beautiful attributes, her eyes! Pinky Punky, Sunbeam, Jelly Bean, and Strawberry Shortcake are waiting for you to fall in love with their look.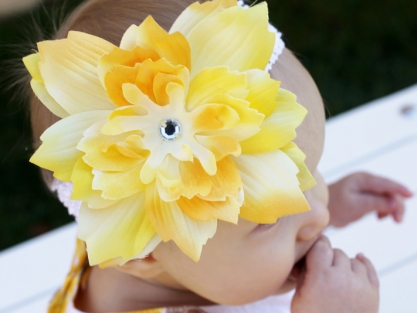 Need an extra smile today? Take a moment to stop by ToeBlooms and oooh and ahhh over the cuteness within! It's well worth the click, we promise.
Connect with ToeBlooms: Shop | Facebook | Twitter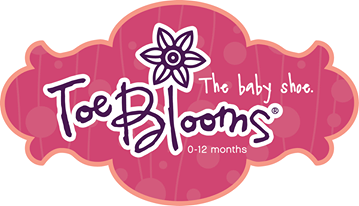 Disclaimer: This product was received from the Company for review purposes only. All thoughts and words in this post are my own and I was not paid to endorse it. I am only voiding my opinion of this product.