It's the time of year when we open up our windows, change our curtains, and start the big and deep Spring Cleaning. I think thousands of families look forward to this time of year, because it means de-cluttering.
During spring cleaning a lot of people discard items that can be recycled, they just didn't know what, how or where to recycle. Below are some easy recycling tips for spring cleaning:
Easy Recycling Tips for Spring Cleaning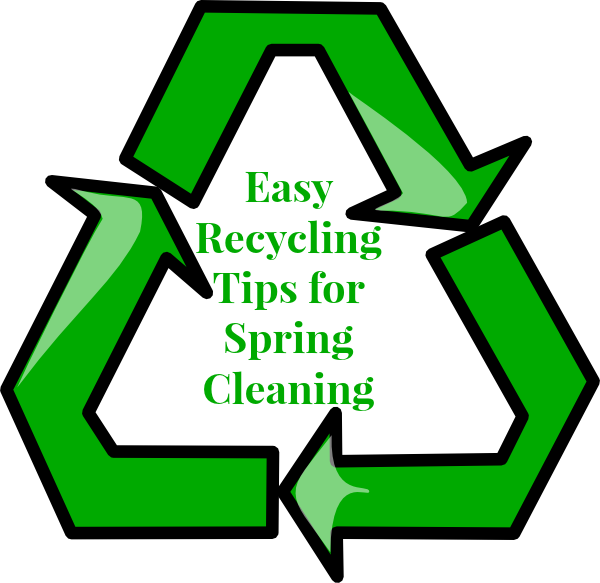 1. Ask the question, "Can this be recycled?"
Seems elementary, but simply asking this question is the most crucial step. It means you've made a conscious decision to engage in a more sustainable, safe and responsible lifestyle. Many items can be recycled – such as batteries, any old aluminum or metal appliance or furniture.
2. Do your homework.
Find out which items you're looking to get rid of are recyclable. A simple internet search will usually do, and you can find more information on websites like Earth911.com.
You can search by their Recycle Guide or Recycle Search. Under the Recycle Guide, you can search by category – such as automotive, electronics, paper, glass, etc. The Recycle Search can help you find locations near you.
3. Find a collection service or location near you.
Now that you've committed to recycling your old stuff, you need to know how and where. For rechargeable batteries and cell phones, Call2Recycle has a network of more than 34,000 collection sites located within 10 miles of 89% of consumers across North America. For other items, visit 1.800.RECYCLING.com or Earth911.com for a great list of recycling options.
Linda Gabor, Call2Recycle's vice president of Marketing & Customer Service says, "I think just about everybody loves the springtime. Freeing yourself of unwanted junk and rediscovering the outdoors feels great, but doing something that helps the environment feels even better."
Call2Recycle is North America's first and largest consumer battery stewardship organization—a non-profit that collects and recycles batteries at no cost for municipalities, businesses and consumers.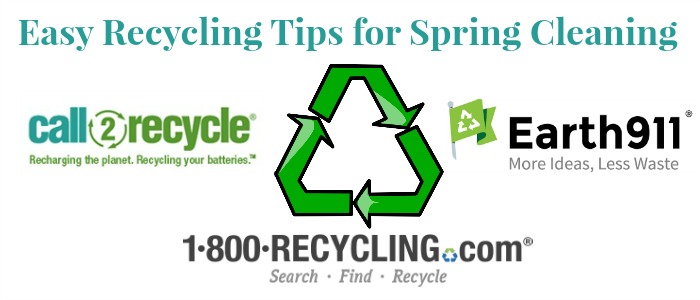 Now that you are aware of online centers and have access to recycling information, take advantage of this knowledge and recycle while you're Spring Cleaning this year. You are more than welcome to bookmark this page so that you can access the recycling links throughout the year.