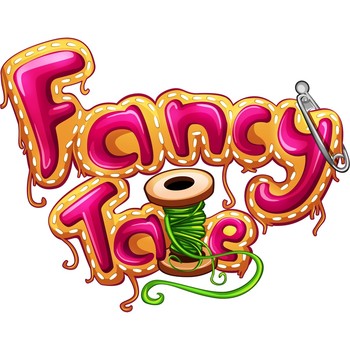 Do you enjoy playing games? Are you inspired by fashion? Well Fancy Tale will be the perfect game for you to enjoy.
You see Fancy Tale is a fun and exciting fashion match-3 puzzle game in which you play the role of a fashion icon who designs amazing clothes and fashion accessories for other people. Get ready to travel the world matching buttons and other clothing inspired objects to complete exciting puzzles and improve your top scores while creating cute, fancy, fashionable outfits.
Collect clothing, match outfits and create new designs in this engaging free2play fashion puzzle game. Fancy Tale is the perfect title for anyone who likes fashion and creating exciting wearable designs. It's a game that will keep you engaged for hours and before you know it you'll be hooked because it's fun and exciting.
In order to become the fashion designer you must be able to get the fashion accessories that you need as quick as possible, in other words don't waste time complete every level as soon as possible so you can get a three star rating at the very end.
Now when the players begin to play the game you'll encounter a lot of tutorial levels that are filled with many helpful dialogue boxes and prompts designed to help you get started in the game. The tutorial levels are quite easy and effortless which means you can get through them within minutes. This way you can level up with a more understanding of how the game works.
Within no time you will be matching and designing clothes and accessories for other people even design outfits for the friendly clients of Fancy Tale: Catherine the Cat, Pip the Penguin and many more.
Get ready to match and stitch some pretty classy dresses, suits and bags, and more through hundreds of fashion shops from downtown boutiques to the Wild West countryside. You'll be able to share your unique styles with all your friends!
The game also has a variety of different power-ups that players can make use of but not all are available when you first start, you'll need to play more to make progress to access all of them. Fancy Tale players can use real world money to acquire extra moves, extra lives and extra power-ups to help progress further if they wish.
Fancy Tale also has a ranking in which you can differentiate your scores against others on your friends list to see who the best player. I'm sure my friends will rank much better than me without a doubt since they are good at playing these types of games…lol!
Overall I think Fancy Tale is a great match-3 game that will have you playing for hours, it's fun, colorful, challenging, fundamental, fashion inspired and has awesome artwork!
I'm sure every player will definitely experience the challenges of this match-3 game but before long they'll be able to breeze through each level with ease designing whatever they wish.
Here are some links for the Fancy Tale download, Amazon, Google Play, and App Store. You can play on Androids, and iOS and don't forget to connect with them via Facebook. You can also check out the Trailer:here.