Your wedding day is one of the most memorable days of your life. Marrying the person you want to spend the rest of your life with. Beautiful decorations to make your day just beautiful. Let's not forget the most perfect dress that took the longest to probably pick out! What do you do with that dress after your big day? The Patchwork Bear can turn it into a beautiful keepsake.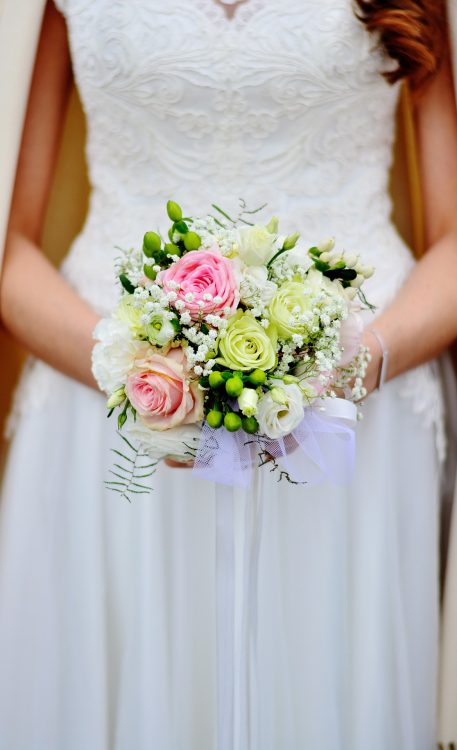 No one wants to see that dress just sit in your closet in a bag. It was used for the most memorable day of your life. It should be on display in some way. Perhaps on a mannequin is not the best way. So instead You could turn it into a Quilt, Patchwork Bear, Pillow or even a Christening Gown.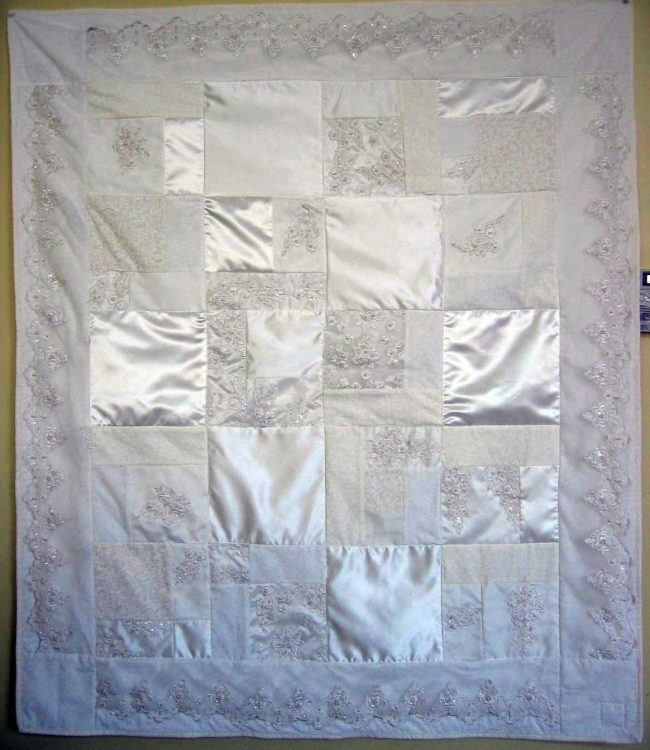 Quilt
The Quilt can come in 3 different sizes. Mini, Medium, and Original. You ship your wedding dress to them and you need to give them 6-8 to complete your quilt. That is except the Original size. That will have to be shipped and then 4-6 weeks after you have approved the design, you will receive your Quilt.
Each quilt is made with your dress details in mind. Bringing you a beautiful quilt that will always remind you of your beautiful day. So much more special than keeping your dress hanging in the back of your closet or in a box!
Mini is 36×36 inches
Medium is 36×48 inches
Original is 48×60 inches

Patchwork Bear
What could be better than a customized bear completely made from your dress? Well except the stuffing, that is premium fill fiber. The Patchwork Bear incorporates your favorite details from your dress into this Patchwork Bear. Then the eyes and nose are stitched in a complementing color. It is such an adorable keepsake of your most magical day. How can you deny that little face?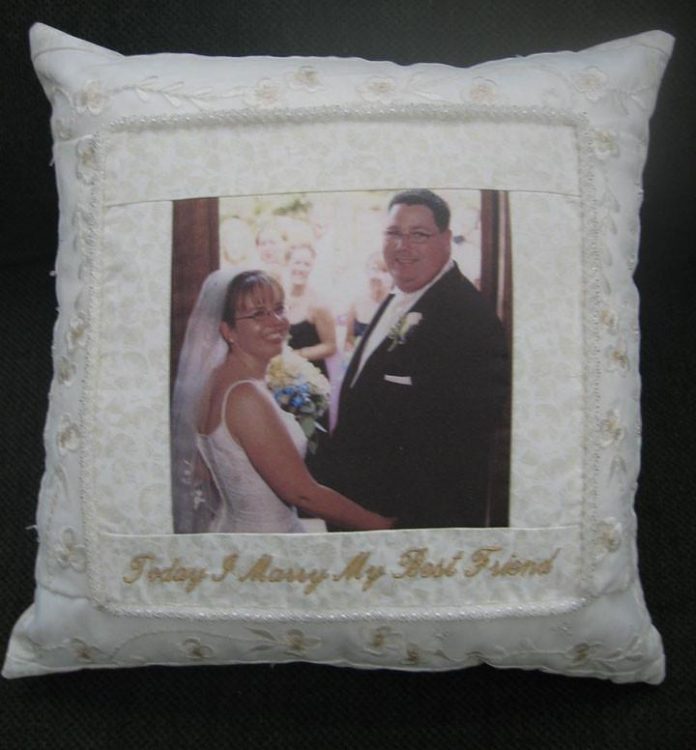 Pillow
This Pillow is made out of your wedding dress with your favorite photo added to it. Then there is the custom embroidery that really ties this entire pillow together. Beautiful details of your dress and you have a memorable keepsake for everyone to enjoy!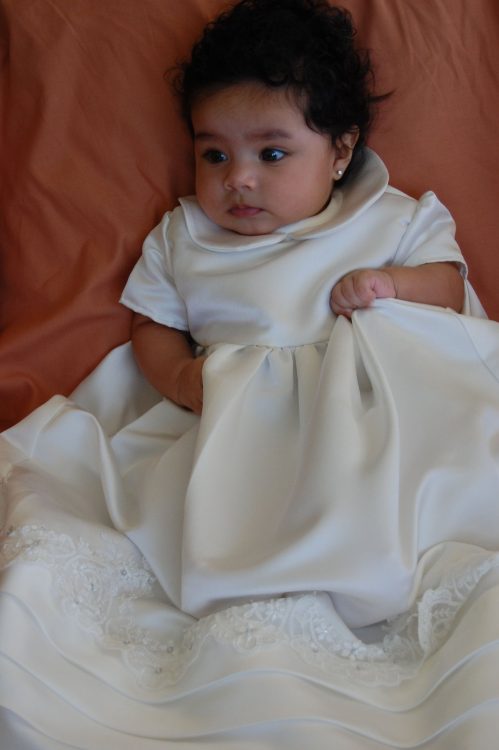 Christening Gown
Use your dress to make a simple unisex Christening Gown. can make it in size 0-3 months or 3-6 months. If there is not enough fabric they will use alternate fabric with pieces of your dress as accents. It has a peter pan collar and hidden snap button in the back. It is a unique and amazing way to use your dress for even more memories!
Get that dress out and turn it into something amazing to remember. Your dress deserves to be shared and what better way than to turn it into a beautiful keepsake! Free up some storage space or room in your closet at the same time. Your big day was a memorable one, so keep the memories fresh with these great ways of showing off your big day.
You can read my last post for The Patchwork Bear about the Memory Elephant!