When it comes to bathtime, everyone has their own needs. Women, Men, and Babies. Each of us sometimes has unique needs that are different than the others. This means the shower is overrun with different products for everyone. That is normal, we all need different things. With L'BRI Pure n' NATURAL they have you covered on all aspects.
The things my family uses daily I prefer them to be as natural as possible. Luckily L'BRI has me covered on that. I don't want to put things on my children or even myself that does not have any word in the ingredient list I can pronounce. With L'BRI the first ingredient is Aloe! I doubt anyone has not heard of Aloe. It is absolutely amazing for the skin.
Everyone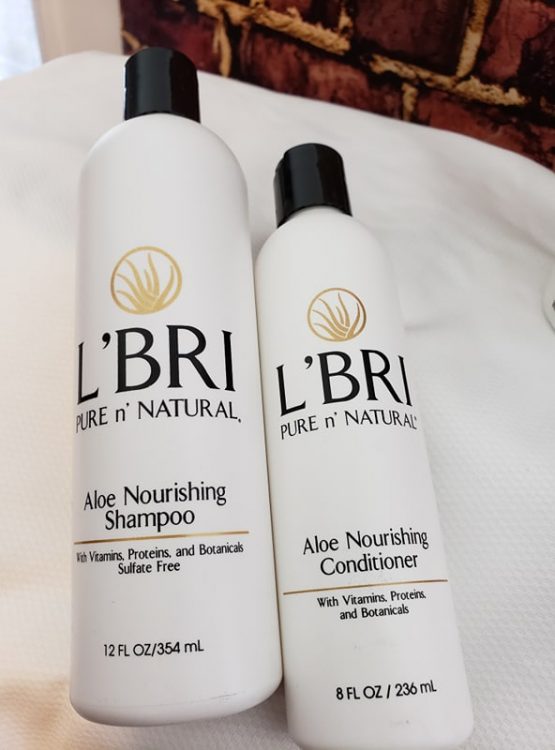 My hair is pretty important to me. I try to take amazing care of it and with as many natural products as possible. So many shampoos and conditioners are incredibly harsh on the skin. It is why I love the Aloe Nourishing Shampoo & Conditioner.
They to rebuild worn out and damaged hair. The buildup that naturally builds up on hair is not a challenge for this shampoo. With the conditioner, it also protects your hair from the heat of being styled. They both are safe for color treated hair and can be used for all hair types.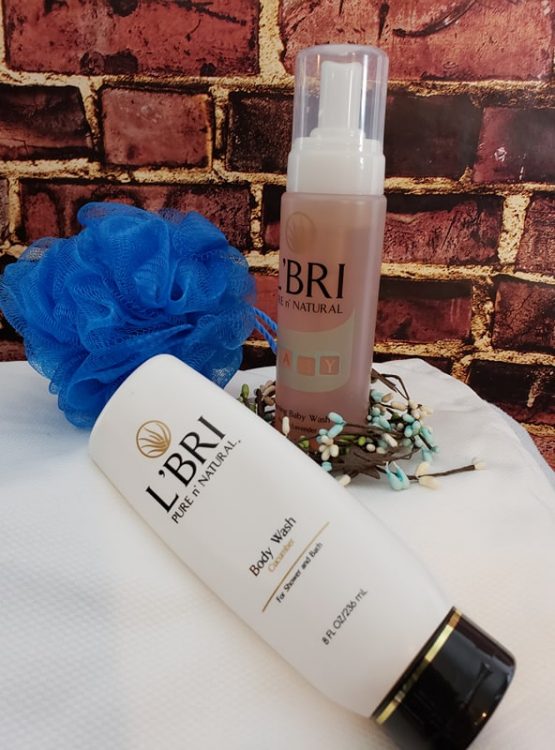 The Body Wash with the scent of white tea blossom and cedarwood oil is amazing. The smell alone should win you over. It is great for all skin types, even sensitive. With the body wash it will leave you feeling clean and also softening the skin. This is especially important in the summer months with all that activity in the sun. It damages the skin and we need a nice boost.
After your shower, it is important to moisturize. I don't think enough people understand that. With their Intense Body Butter, it also has that wonderful scent of white tea blossom and cedarwood oil. I love matching scents! Though this product is way more than just a matching scent. It deeply nourishes the skin and restores elasticity. Leaves your skin amazingly soft, which is a huge selling point for me.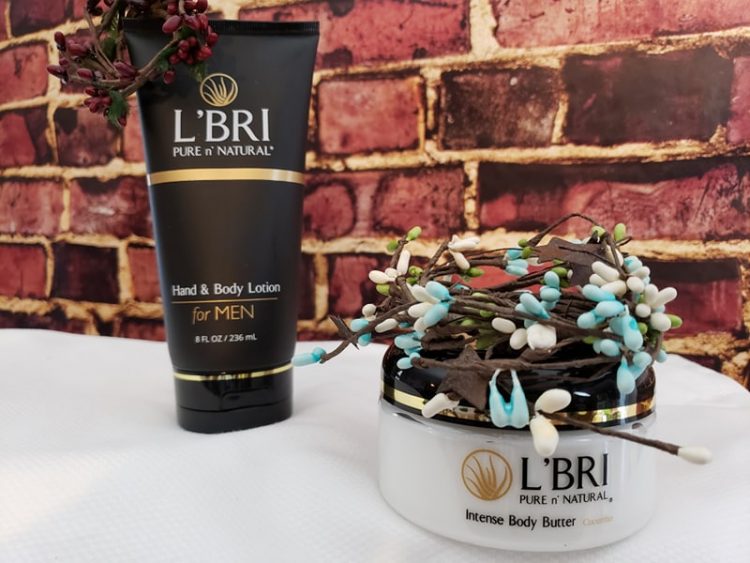 Men
L'BRI has a Hand and Body Lotion for Men. It is specially formulated for men. With their rougher calloused hands, they need a great pick me up. This lotion will help with all of that. It is lightweight, which I know is important to men that use their hands. It will leave them smoother and feeling healthy. Men deserve smooth hands after working so hard.
Baby
Bathtime with a baby is a bonding time and so much fun. As a mother myself I know that I was picky about everything that was used on my baby. Nothing was more important than what I used at bedtime. I wanted something gentle and as natural as possible, while still leaving my baby clean.
I find that a bath before bedtime is ideal for a baby. Especially if you use the right products containing lavender. The Foaming Bodywash not only has a pleasant lavender and vanilla smell, but it is everything I want in a product for my baby. Very gentle for baby's skin and leaves them clean and calm.
As I have said time and time again moisturizing your skin is very important. That is also true with babies as well. After baby's bath use their Baby Lotion to nourish the skin. It has a calming scent of lavender and vanilla that will have baby ready for bed, or just calmed after their bath. It has a nongreasy feel and leaves baby's skin feeling amazingly baby soft! Perfect for even the most delicate skin.
Rashes are inevitable for babies. Sometimes it is good to have something to help soothe the rash or even prevent them from happening. Diaper Cream is super important. It will treat and prevent diaper rash. It gives soothing relief for any cause of diaper rash. Will have your baby back in tip top shape in no time! Or just prevent them altogether with a little dab after each diaper change!
Conclusion
As you can see there is a little bit of something for everyone. From hair products to diaper rash prevention. L'BRI PURE n' NATURAL is everything I want in products for my family. Their natural ingredient list and all of their versatile products. They will never leave you guessing if it is good for you or your family. So when it comes to bath time, remember L'BRI PURE n' NATURAL.