There was a tote full of baby clothes I had always meant to turn into a memory quilt for each of my girls. The problem was, I did not know how to make a quilt. I tried to learn and made some unique looking quilts. However, I was too worried about ruining their baby clothes. Possibly ruining this beautiful quilt I had imagined in my mind. I don't have to worry about that anymore, because I can send them to The Patchwork Bear!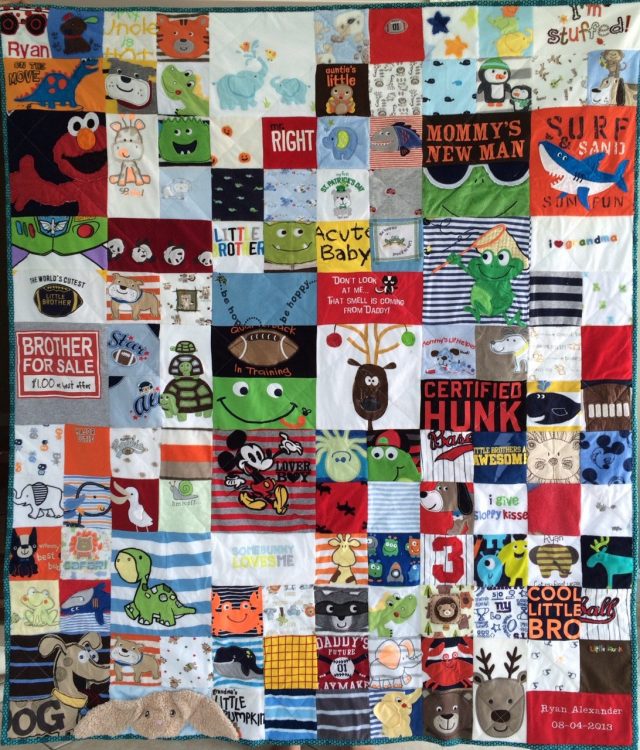 They take 4-inch squares and create your beautiful quilt. It comes in a variety of sizes. If you ask them to, they can even incorporate large graphics from shirts and clothes. This makes a completely unique keepsake of when your babies were little. I have a lot of graphic designs I wanted to be incorporated into my quilts. So this made complete sense and made me extremely happy.
They use 100% cotton batting. The reverse is chosen to color coordinate with the fabrics of the clothes you wish to use. Each detail is well thought out. Every single quilt is unique to what you want on it. The Patchwork Bear creates this beautiful keepsake that can be kept for generations.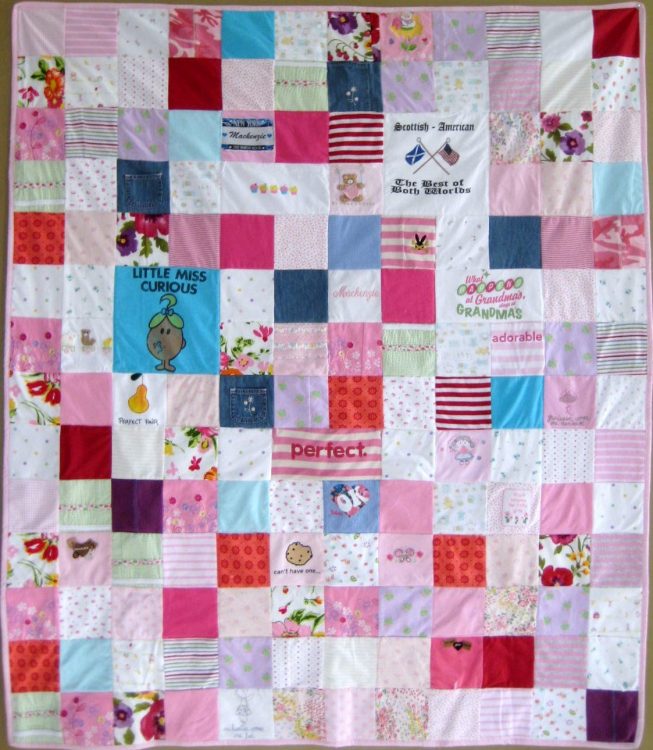 If you know of someone who has saved baby clothes, surprise them with a Memory Quilt Certificate! Then all they have to do is send their clothes in a box to The Patchwork Bear and get their beautiful quilt made. This is such a wonderful gift that is priceless.