Earlier this year, Monte Nido & Affiliates opened Clementine Residential Eating Disorder Treatment Center in Agoura Hills California. Clementine blends personalized and sophisticated care with the latest research to put girls on the path toward long-term health and full recovery.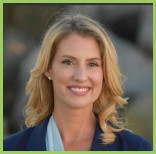 Following is a guest post from Lauren Ozbolt, MD CEDS, medical director of Clementine.
"IF THIS WERE MY DAUGHTER, HERE'S WHAT I'D DO"
Eating disorders are more common in adolescents than one might assume.
A new study estimates that approximately a half million teens struggle with eating disorders or disordered eating. There is also an enduring misconception that eating disorders are simple and relatively benign illnesses. Misconceptions like this have significant implications on how parents should respond, practically and emotionally. The complexity, ambiguity, and intensity of these disorders can leave many parents overwhelmed and anxious and, unfortunately, many even feel responsible for creating the disorder.
Fortunately, there are several treatment options for eating disorders. But I feel the treatment offered at Clementine stands out above the rest.
I can recall first wanting to become a physician when my mother would take me to the pediatrician's office as a child. My doctor would sit next to me and calmly explain what he felt was going on, and discuss all of the available treatment options. My mother would always reply in the same way. She would say, "If she were your daughter…what would you do?" To this day, that is how I think about the adolescents we treat, and that is the approach that permeates through the culture at Clementine. With each adolescent we think, "If this were my daughter, what would I do…"
Here's what we would do…
At Clementine, our psychiatrists take the time to get to know the girls behind the eating disorders. We empower and equip them with the tools – whether therapy, medication or both – to help them overcome their problem.
We also feel that the best kind of care is collaborative. We invest a great deal of time in making parents "experts" on the most innovative treatments, neurobiological causes and the latest research in the field of eating disorders. We feel that to treat a disease, it is important for our patients and their families to fully understand the illness and our rationale for treatment. That commitment to patients is at the heart of the Clementine program.
Loved ones will not only recognize that an environment has been created for their daughter's recovery, but also that the staff is competent, creative and are giving actual care. Academic support is comprehensive and integrated. And the staff have strong collaborations with schools, families and outpatient providers.
At Clementine, our patients' future goals become our goals. This alignment results in a beautiful restorative process of getting them back on track to become the amazing young women they are destined to be.
I'm thrilled to share that we recently opened an intimate Clementine program that encompasses the best aspects of all our programs – it's based in a home and provides the highest level of medical and psychiatric care outside of a hospital.
Below are a few photos of our newest program in Agoura Hills, California. It joins our other programs in Miami, Florida; Portland, Oregon; and Briarcliff Manor, New York.
For more information about Clementine adolescent treatment programs, or to visit or tour a Clementine location with one of our clinical leaders, please call 855.900.2221, visit our website (http://clementineprograms.com/clem_locations/clementine-malibu-lake/), subscribe to our blog, and connect with us on Facebook, Twitter, and Instagram.
Medical Director Lauren Ozbolt, MD CEDS, is board certified in adolescent, adult and child psychiatry, and is a mom to two girls. She oversees the psychiatric care and attending psychiatrists at all Clementine locations for adolescent girls. In her post, Dr. Ozbolt shares some information that informs how she reflects on treating eating disorders in teens.