These are three gadgets that we got for review that we absolutely LOVE. I know, they seem so completely randomly strange. But hear me out. HOMIEE offers a whole wide range of home products. Check them out, and see why we love them. We're pretty sure you're gonna love them, too.
HOMIEE Pulse Oximeter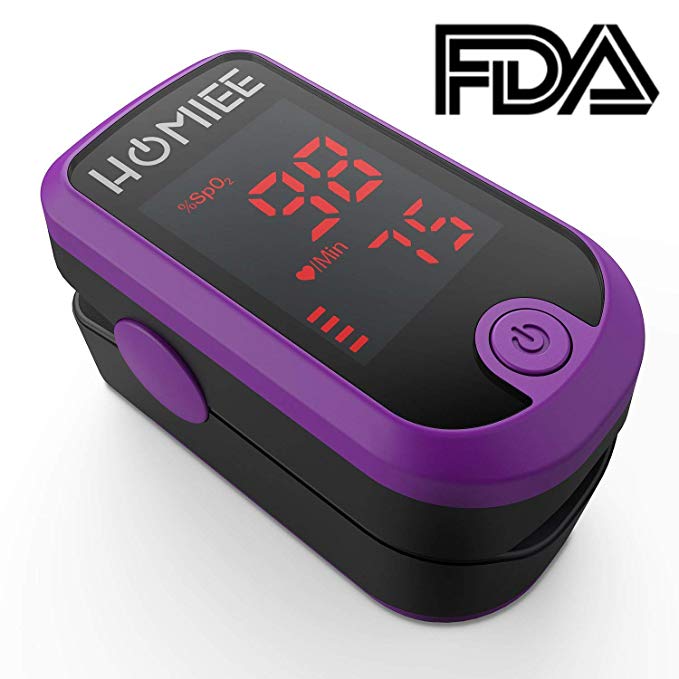 If you have a family member who has respiratory issues, this gadget is going to give you a TON of peace of mind. My oldest has asthma, but he's oblivious to when he's having flares. As his mom, I can always tell because he seems to cough constantly. He becomes accustomed to feeling like he's breathing through a straw. So it's sometimes hard to make a 15-year-old take a rescue inhaler or a nebulizer treatment unless he has cold, hard numbers in front of him. This HOMIEE pulse oximeter is perfect because it gives a fast, accurate reading and gives actual tangible evidence that yes, breathing could be better. Plus, it's just good to have a benchmark and keep track of times of day and seasons of the year when flare-ups are most likely to occur. It will help us manage it better and coordinate with his doctor to create a better standard of care and better asthma management. I imagine for those with COPD or any other respiratory issues, this would serve the same purpose and be one of the most accurate assessments of overall health.
HOMIEE Blood Pressure Monitor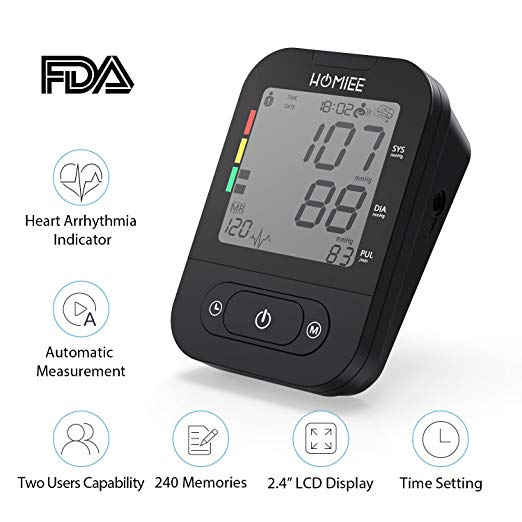 This HOMIEE blood pressure monitor may not seem like anything to get excited about, but it is absolutely a lifesaver in our house. Quite literally, actually. It's perfect for monitoring blood pressure for two users and stores readings in its large memory. It runs on batteries, and takes a quick, accurate reading with the push of a button. It's super easy to use, too, which makes it extremely convenient for even the most technologically challenged user. No stethoscope required for use, and a handsome price point, too.
HOMIEE Immersion Blender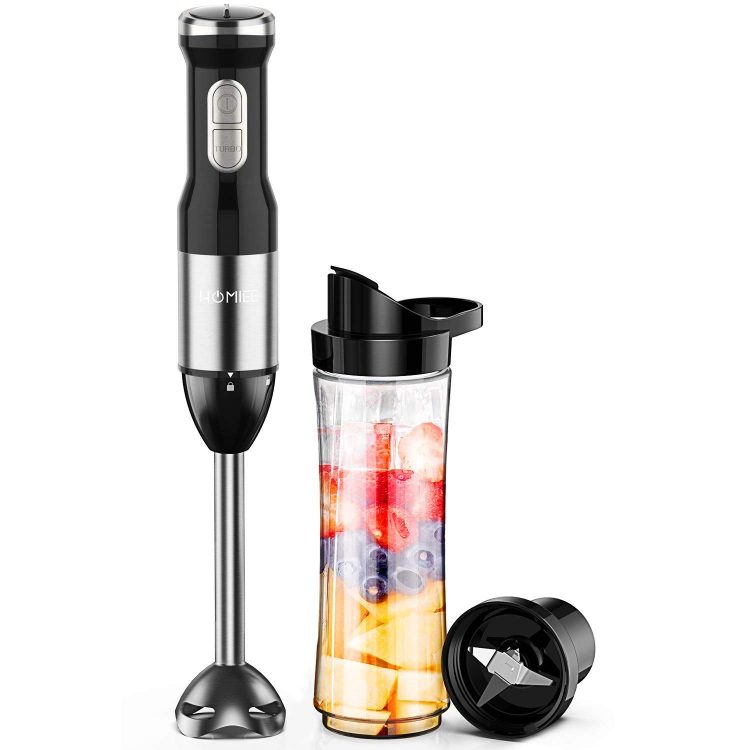 I told you it seemed like an odd combination of things here! Truthfully, this is probably among my most-used kitchen gadgets. The HOMIEE Immersion stick blender provides a perfect consistency for smoothies (and the enclosed container for mixing is the perfect to-go breakfast bottle for the smoothies, too!), but it's great for ANYTHING that you might put in a blender or a food processor. It's sleek design makes it comfortable to hold, and it comes apart SUPER easy for washing and storage. The blending stick is dishwasher safe, too. I use it for soups, homemade ice cream, smoothies, whipping cream, and even margaritas! Get the perfect consistency every single time.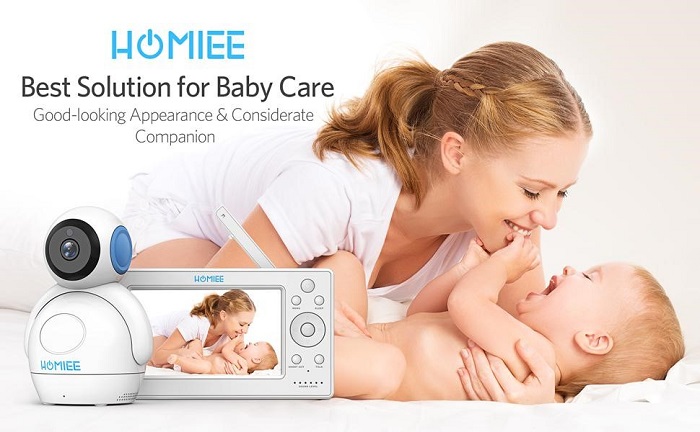 Keeping on eye on your little one hasn't been easier. With Homiee 360°Digital Baby Camera, it can bring happy days to your family and parenting hassle-free. Homiee baby monitor brings you a new evolution of baby care. It is equipped with a super large 5-inch full-color HD TFT LCD screen, Stunning HD video quality 1280 * 720p resolution, 360 x 105-degree coverage any angle of your home, The techniques of digital zoom makes observing a closer view available. Keeping track of the room temperature at home and Baby's crying, When the air quality falls below the recommended range, You will receive a sound alert.
Beside this, built-in 5 lullabies options help parents comfort the baby falling asleep soundly. The 2.4GHz wireless technology provides 100% digital privacy and security with delay-free video and audio playback. The night vision range is up to 5 meters and supports Two-way audio talk. The monitor coverage can be transmitted up to 300 meters, allowing you to keep an eye on your baby's activities and safety.
HOMIEE makes a whole wide range of gadgets, most of which are geared toward home health care. These are some that we've tried and love.