We are constantly asked by our members whether blogging can be a full-time job. Well, our answer is, definitely, YES. There are multiple ways, a blogger can make money online, it can either be through advertisements, affiliate marketing, writing reviews for various products etc. But monetizing through ads is by far the most convenient and easy way to go about making money online, especially, with ad platforms such as Media.net. We say this with confidence since this is the third time we are featuring them after consistent positive feedback. They make monetizing your content easy and offer you dedicated support throughout your monetization journey with them. In this article, let's talk about how you can increase your blog revenue by making the most of your publisher account with media.net.
Contextual advertising is useful advertising
Media.net is the second largest contextual ad network in the world, after AdSense. It' brings to its publishers a supply of premium advertisers from all major demand sources. Media.net's technology displays highly contextual ads that can bring value to you if you're a blogger who wants to earn more without compromising on the experience of your readers. With Media.net's contextual advertising, you will show ads that have a content – based approach to display ads on your blog. When a reader lands on your blog, they will only see ads that are relevant to the content they are reading. This is so much better than ads that have absolutely nothing to do with what your reader is interested in. For instance, you have a parenting website and the ads that you show are about cars. The reader would be inclined to click on something that is relevant to parenting such as toys, baby clothes etc. rather than something like cars.
Media.net's sophisticated technology puts you in a favorable position when it comes to displaying ads that are likely to attract engagement from your readers. There are, however, some steps that you must take from your end to make sure that you are utilizing Media.net's earning potential to its optimally. Let's get into them right away:
Use 3 ad units per page
No one enjoys visiting websites where they have to hunt for content amongst a barrage of advertisements. As a blogger who values his/her readership, you must always be conscious of keeping your user experience intact. So, Media.net advises to keep 3 of its ad units on each of your pages. This will lend a sense of balance between your content and your advertisements. Here are some of the high yielding ad units, you can choose any 3, that suits your niche: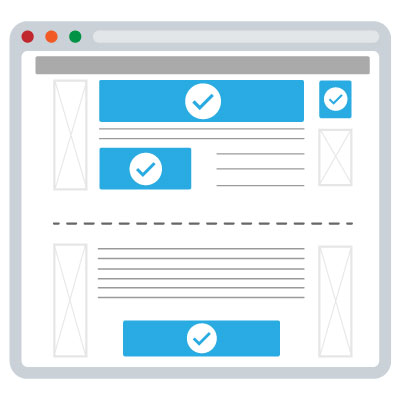 Use the best performing sizes in the most high-yielding spots
When it comes to Media.net ad sizes, they have a few sizes that have consistently performed well across a diverse spectrum of bloggers and websites. So, they recommend using the following ad sizes to maximize your ad revenue.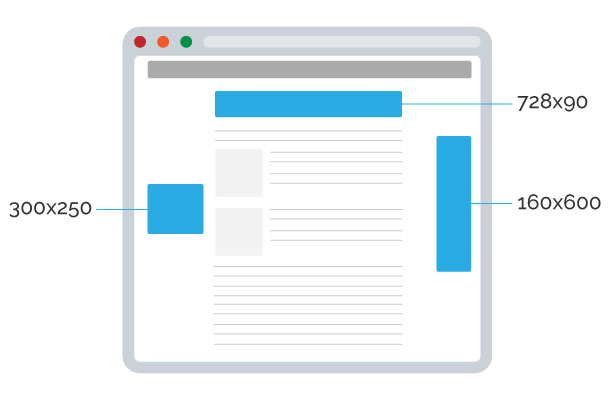 You can of course, also get in touch with your Account Manager if you'd like to create completely customized ad units as well.For your ads to attract visitor engagement, it's obviously important to place them in spots of high visibility. If they are clearly and quickly noticeable, they will be that much more likely to earn you clicks and revenue.
Tap all potential ad partners through Media.net
Media.net provides you exclusive access to the Yahoo! Bing marketplace of advertisers and that is a well-known fact. But what you probably don't know is that they have relationships with all major demand sources in the market which can amplify the competition and revenue for your inventory and therefore, your revenue. All you need to do to explore and exercise this option is, just contact your Account Manager and they will take care of it for you.
Don't mistake monetization for magic
Bill Gates rightly said, "Patience is the key element of success". With Media.net, as with any other monetization strategy, you need to give some time and patience to get your expected results. Work with your Account Manager at Media.net for a few weeks to give their technology and algorithms enough time to understand and optimize the keywords that work best for you. Through these weeks, your account manager carries out various tests and then comes up with the most appropriate blend of various factors – the right ad spots, the relevant keywords, the suitable size and structure of the ads etc. and decides what works the best for you. Your Account Manager constantly monitors your account and keeps suggesting ways and means for you to drive incremental revenue with Media.net.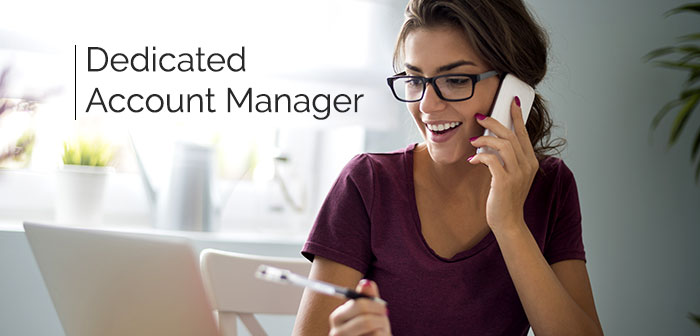 If you have any queries or need any additional help, all you need to do is email them and they'll do it all for you. We bet no other ad network makes ad monetization as easy as these folks. So, just give their platform some time and you'll soon see the incremental returns from their ads.
Dear readers, along with all the above factors, you also need to remember that your traffic plays a significant role in determining your revenue. Your traffic is directly proportional to the revenue you make. The more good quality traffic you have, the higher is the possibility for you to generate revenue. See if Media.net works for you and your readers. It holds tremendous potential for bloggers of good quality and can open up a revenue stream that you can count on with just a little bit of effort. After all, you will never know, unless you try!
If you still haven't signed up with Media.net, you can sign up right now and grab an extra $100 with your first payout from them.