Parents all over the world are at their wits end searching for products that are not only healthy for their children but tasty as well. If you're a parent, you know exactly what I mean. It seems like all the aisles at the supermarket are just lined with sugary foods and drinks that are jam-packed full of chemicals that no one knows what they are, let alone pronounce.
The hours that you spend researching healthy alternatives for your child is about to come to an end, my friend. With the healthy drink options from good2grow, you'll never have to worry about what your child is drinking again.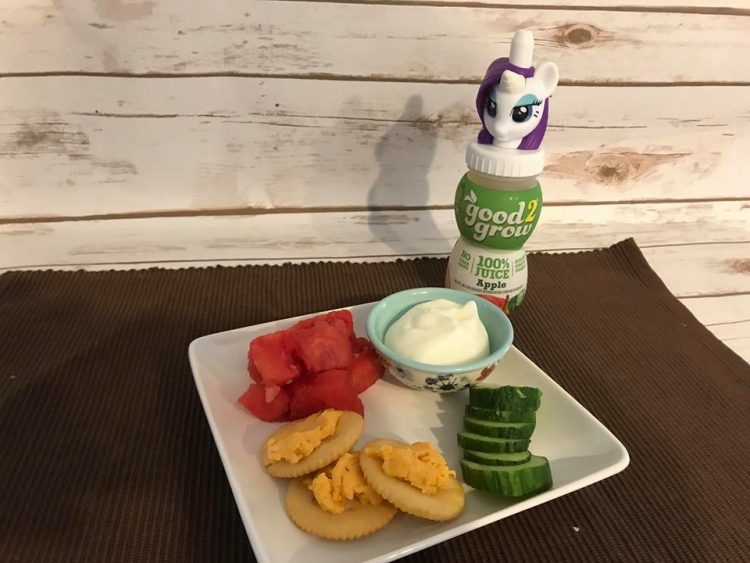 Mystery 3 Pack Arriving in Walmarts nationwide beginning August 20th
Everyone loves a bit of mystery, right? When it comes to getting your child to drink healthy options, mysterious character tops can always help do the trick. Starting August 22th, Mystery 3 Packs of good2grow will be lining the shelves of Walmart, just waiting to go home with you. While two of the character tops will show, there will be one that is absolutely UNKNOWN. Don't let the suspense linger too long! Grab 'em off the shelf and take home a pack (or two) to see what fun character top you can add to your collection! PLUS, The Mystery 3- Pack includes unique codes that allow kids to unlock additional games and prizes through the Collectors Club!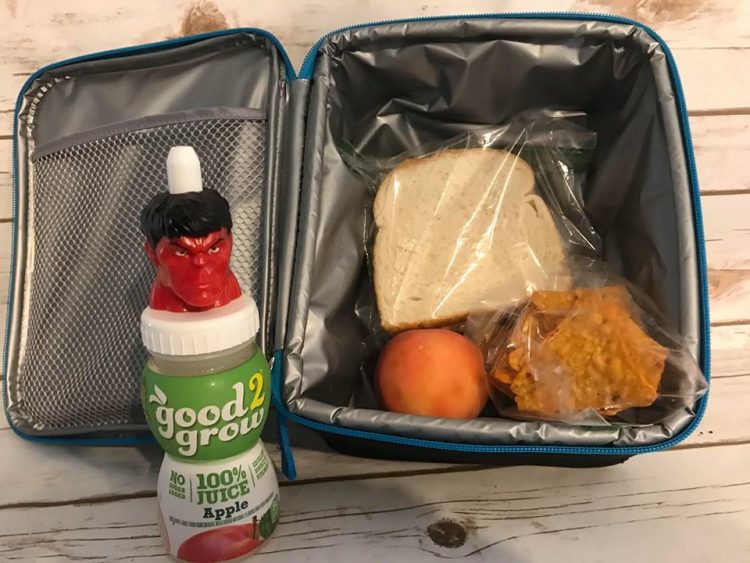 good2grow knows Healthy
Not only do they know and understand the importance of healthy, but it's their mission to provide products that provide nutrients for your child that are non-GMO, no sugar added, and made without the use of any artificial colors, flavors, or preservatives. As a parent, this is absolutely music to our ears!
With drink options of a Fruit and Veggie Blend, a 100% juice option, and a 75% less sugar option, you can be certain that your child will love the flavor and taste of each and every one.
good2grow also makes it super easy to Grab and Go as well!
I can't tell you the number of time that my child and myself have been headed out the door and I'm at a loss at what to pack their drinks in. (It's no secret that children can be a bit messy…) Water bottles are fine but will leak if tipped over and so many of them "sweat" once they start to lose their cool.
good2grow has this area of worry for you covered as well! Each and every good2grow bottle is topped with some sort of fictional character. From Minnie Mouse to Ariel and even Spiderman for all those superheroes fans, their character tops will delight your child and help to make healthy eating fun!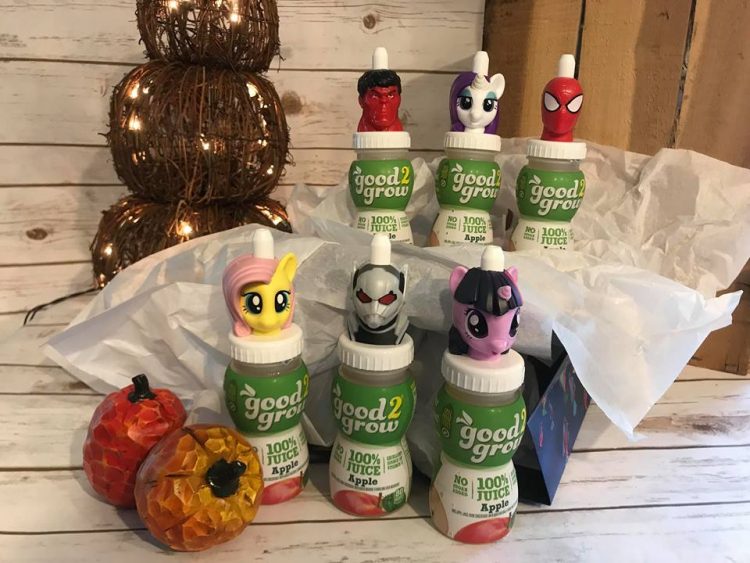 PLUS, with school starting and all the Fall weather activities and events happening (Halloween, anyone?), these good2grow drinks are perfect for grabbing and running from one place to the next. It'll give your kids a boost of healthy energy to keep them energized when jumping from one activity to the next.
Collectors Club Giveaway
Not only does good2grow want your child to welcome healthier eating habits with open arms, they want them to engage with them as well! For a limited time, your child can enroll in the Collectors Club and get a FREE Collectors Starter Kit with a free Character Top Display Chair and sticker kit! The more that your child engages with the Collectors Club, the more cool prizes that they'll be able to possibly earn!
But wait…that's not all. The Collectors Club wants to see those good2grow selfies! Send in your pics of your kiddos showing off their happy and healthy smiles, and it just may make it online for all to see!
And if you love healthy and want to share that love with others, these Mystery 3 Packs are a great treat to hand out to the trick or treaters at Halloween! They'll be getting enough candy, that they'll appreciate and love the variety of something new and healthy. Plus, those character tops are a home run, slam dunk win every time!
GIVEAWAY ALERT!
good2grow will be giving 3 lucky winners a Mystery 3 Pack and have it delivered right to your front door! Sign up to win HERE.
Mark your calendars now and plan to visit Walmart starting Aug. 22 to get the Mystery 3-Pack and expand your child's good2grow collection!