Your kitchen is your house's powerhouse that should have all the gadgets that will boost your efforts to prepare a memorable meal for your family. Well, I thought I had it all until I discovered the Instant Pot (Instapot). The device is irresistibly efficient, easy-to-use, simple-to-clean and highly functional. Wondering what's so special with Instapot? Well, it has 7 appliances in 1!
What is an Instant Pot?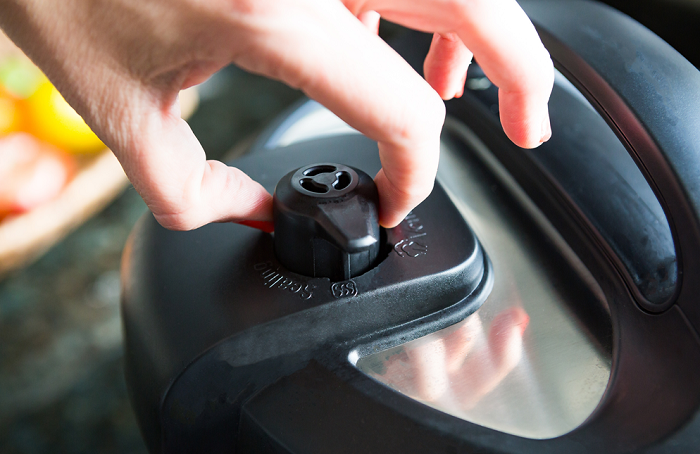 This is a pot that is designed to offer seven services in one; it is a slow cooker, warmer, pressure cooker, sauté pan, rice cooker, yogurt maker, and steamer. If you're worried that this device is surrounded by safety challenges, then you should cease worrying! It has 10 safety measures that guarantee smooth operations throughout its use.
When using Instapot, you should always ensure that you use at least one cup of liquid. This is crucial since the steam generated will be helpful in building pressure necessary for cooking. The pot's lid must always be closed firmly and ensure that the handle meant to release the steam is pointing to the sealed position to ensure that your food cook in a record time! Since there is an immense buildup of pressure, you should never attempt to open the lid before all the pressure is released since it can lead to a severe accident. To release the pressure, you can either let it flow naturally for 8-25 minutes depending on the quantity of fluid used or apply a quick release strategy where you'll turn the handle to vent thus allowing the steam to come out quickly. When releasing the steam, you should wear protective gear to protect your hands.
To successfully operate the Instapot, you should never fill the pot beyond 2/3 to prevent clogging of the vent pipes. If the foods increase in volume, then do not exceed half the pot.
What's with Accessories?
You may be wondering which accessories will come with the pot. Well, it will include a stainless steam rack, a soup spoon, a rice paddle, and a measuring cup. The rack will be helpful in keeping water away from the food by holding it above the water thus allowing unaltered generation of steam.
How to Get Started
Manual and Setting Pressure. You can use the manual button to determine the minutes you want your food to cook. There are other buttons that have preset time such as poultry. Once you press the manual button, you will have the option to either choose high or low pressure. Also, you can press the timer button to determine the time. Use the + and – buttons to add or reduce the time required for cooking. After approximately 10 seconds, you'll hear three beeps that signify the start of cooking. Once this happens, it will take around 10 minutes for the pressure to build when the actual cooking will start.
Slow Cook. It has three button options where less means warm, normal means low, and more means high. After 4 hours, the cooker will revert to default settings.
Adjust. The Instapot has buttons that you can use to make the adjustments that you may want on temperature.
Sauté. This feature is highly applicable when precooking some spices including onions, garlic, or even when you need to brown your meat. Ensure that the lid is off the sauté feature for best results. Less button is ideal for simmering while more button is the other activities.
Keep Warm/ Cancel. This button cancels any input that you may need to reverse. Food can be kept warm at approximately 167 degrees Celsius or 133 Degrees Celsius.
Steam. Use the rack and press the steam button to prevent direct contact of the food with the bottom of the pot.
Soup. This button helps you keep the pressure high or low for your soup to simmer appropriately.
Rice. This is an automated button and the rice: water ration should always be 1:2
Meat/Porridge/Poultry. The buttons are preprogrammed to cook these types of foods for a given period of time.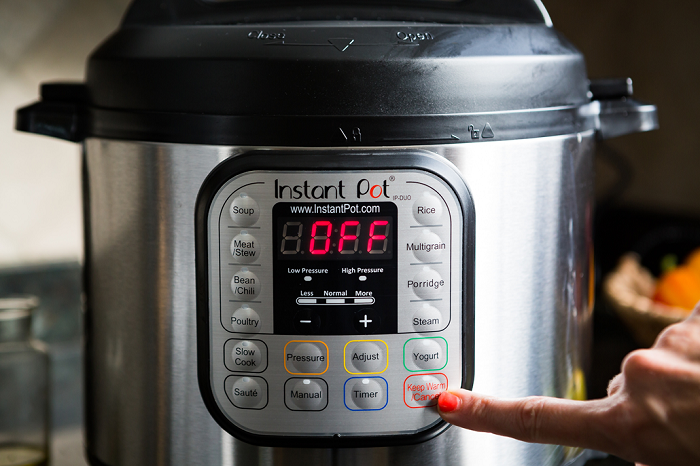 Are you set for Cooking?
You can get started with simple meals as you build your confidence. It would be a great idea if you prepared boiled eggs, baked potatoes, rice, or chicken! However, the first step that you should fulfill is purchasing the Instapot to revolutionize your cooking experience. There are myriad options that you can choose from depending on your taste and preferences.
Some of the models that you should consider include the IP-DUO60 7-in-1 Multi-Functional Pressure Cooker, 6Qt, IP-DUO Plus60 9-in-1 Multi-Functional Pressure Cooker, 6 Qt, IP-DUO80 7-in-1 Programmable Electric Pressure Cooker, 8 Qt, Pot Ultra Multi-Use Programmable Pressure Cooker, 6 qt, IP-Smart Bluetooth-Enabled Multifunctional Pressure Cooker, and IP-LUX60 V3 Programmable Electric Pressure Cooker, 6Qt (updated model).
While these brands may vary in appearance and pricing, they perform their functions similarly as detailed in this article. As such, you'll choose the model that is convenient for your use as well as that which you can afford.