Mystery 3 Pack Arriving in Walmarts nationwide beginning August 20th and they are giving three lucky winners a 3 pack!
Everyone loves a bit of mystery, right? When it comes to getting your child to drink healthy options, mysterious character toppers can always help do the trick. Starting August 22th, mystery 3 packs of good2grow will be lining the shelves of Walmart, just waiting to go home with you. While two of the character toppers will show, there will be one that is absolutely UNKNOWN. Don't let the suspense linger too long! Grab 'em off the shelf and take home a pack (or two) to see what fun character topper you can add to your collection!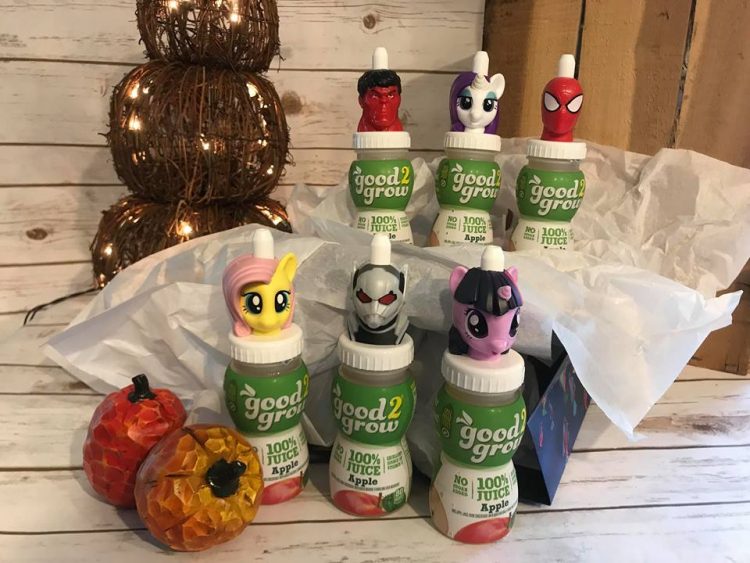 Collectors Club Giveaway
Not only does good2grow want your child to welcome healthier eating habits with open arms, they want them to engage with them as well! For a limited time, your child can enroll in the Collectors Club and get a FREE Collectors Starter Kit with a free Character Top Display Chair and sticker kit! The more that your child engages with the Collectors Club, the more cool prizes that they'll be able to possibly earn!
But wait…that's not all. The Collectors Club wants to see those good2grow selfies! Send in your pics of your kiddos showing off their happy and healthy smiles, and it just may make it online for all to see!
Sponsored by good2grow and Mom Blog Society
For your chance to win simply enter via the Rafflecoper below. GOOD LUCK!