February 14 was for Fifty shades darker, hot steamy make outs and romantic candlelight dinners. Except you were single (and c'mon we know the number of women who come over for the weekend, so you aren't), chances are you were out with some girlfriends, boyfriends or colleagues.
But then, honestly, you could have just been home doing some work or sleeping your eyes out after you retweeted a couple of posts that help people in the single life cope with Valentine's day drama. LOL.
Now, back to the lovers. What did your mom get? While you might have gotten a bouquet of flowers sent down, that really is no way to emphasize I love you. I mean come to think of it, when you weigh how much money you've spent on your lover this Valentine compared to what mama has gotten in the last year and what she would probably get on Mother's Day, (uh, you are getting her something on Mother's Day, right), you should begin to feel a tad bit guilty right about now.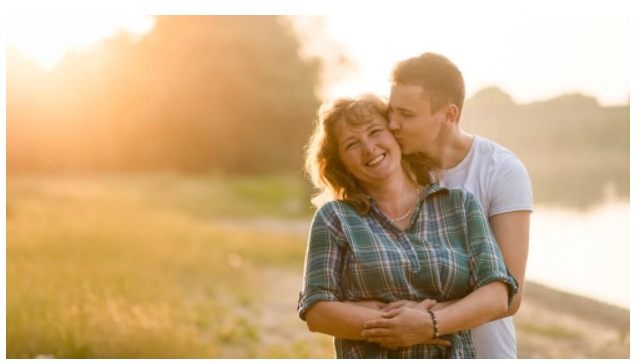 For the menfolk particularly, you'll know that wave of energy and positive excitement that usually comes over you when you spot a hot chick step into the mall? Her perfect smooth face without a line of wrinkles in sight, the excellently-shaped hips that swing from side to side and oh, her smile that got the security guy at the cappuccino machine overfill his cup of coffee? Well, that's your mom. At least, that's what she looked like before you came along. You may be wondering how this is all your fault. Well, newsflash, there something that carrying someone inside of you for nine months does to your body. Considering the fact that you were a picky eater, addictive breastfeeder and had a lot of teething problems before you eventually started to walk, we'll say you are more than guilty.
Now that you are all grown up, it's time to right your wrongs. And just how do you that? Here is the simple solution (we actually asked her) that your mother craves but won't really tell you about; Botox! You want to give the perfect gift, make an appointment at the dermatologist from the MiracleFace MedSpa. I mean right away, do it Now.
Take some time out this month to take mama to the dermatologist's office and avail her of a wide array of beauty and treatment solutions. At the medical spa, there is always something she likes and something she needs. Encourage her to be open and talk to the doctor about the treatment options and what best suits her face, skin, and lips. And yes, lips are the thing these days, classy, trendy and appreciable. You've been a bad son or daughter and feel free to make up for it by willingly allowing your mom to try out some botox injections into her face. There's no argument about this, once the swelling subsides, you'll get enough of those thank you text messages saying every guy seems to be thinking she's in her thirties and how many date propositions she's turned down.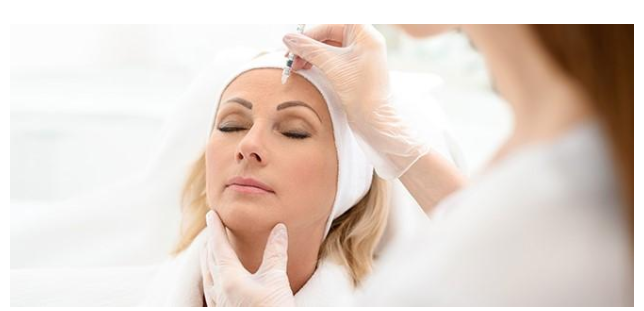 Even with the good looks, relaxed face, plump lips and youthful glow to come, the best part yet remains the fact that you're the one footing the bills. A delicate advice? Do, not ever shop for cheap deals when dealing with dermatology, botox, and augmentations, ever! Since you're going to do it, you might as well do it well. Since you boys are novices, you want to be at a professional medical spa with professional employees. The right place is somewhere that does free consultation or charges reasonably but doesn't put you and your mom under intense pressure to buy anything. The ambiance is cool and there shouldn't be agitated women with big nose rings and over-tattooed bodies cussing at everyone from the receptionists to the doctor.
When it's all said and done, this actually is your only chance at getting your mother to forgive you for crashing her favorite car when you were 15. The feminine folk may begin to feel a little left out. But the truth is whether son or daughter, this is what mom truly wants.
A perfect way to end the day would be to go to a cinema or a dinner and tell her how much you love her right? Wrong. The perfect way to end the day would be to compliment all your hard spending is to take advantage of the other offers at the professional medical spa like the typical manicure/pedicure thing, nails and hair solutions. Then, you can head to the diner or cinema or Disney world for all we care.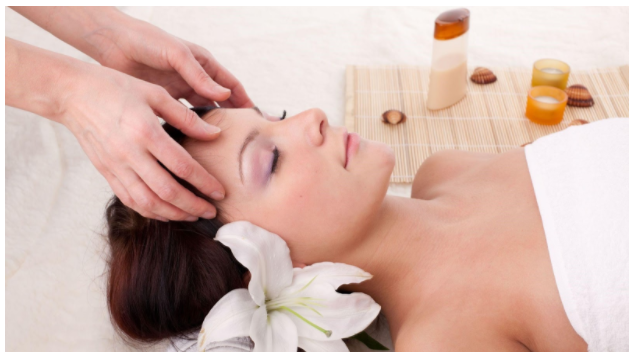 Well, if you think this is an excellent article that does a fine job of guilt-tripping you, you are totally right. But deep down, you know we are right too. So, without further ado, this is where you want to be heading, call us, your mom would thank us for it. And oh, your sister and girlfriend work 9 to 5, or maybe they don't, either way, being a woman alone means a lot of stress, so, should get one too.
So, to the mothers who will read these articles and share with their friends, sons a, d daughters, we know you want to thank us, you are welcome. For the sons and daughters, you might as well just click here to start doing the needful.
Valentine's Day or not, Mother's Day or not, we shouldn't have to wait once a year to make our mother's feel they are special, especially if all you planned on sending were just cards and flowers. Sure, there are people with Cancer, Obesity, Diabetes, Parkinson's or Alzheimer's, but the world is what it is and when we are in health we are in wealth. Take advantage of the moment and give your mom what every mother truly wants and truly needs. Trust me, it'd be as if you read her mind.