Did you know that with a cartridge-free Epson Printer, and a few small items, you could easily make your own t-shirts or mugs? This awesome printer from Epson will bring your creative ideas to life. I don't consider myself a creative person, but with this printer, it's so fun and easy!
The Expression Premium ET-7750 EcoTank Wide-format All-in-One Supertank Printer is just that – a Supertank! With easy-to-fill, supersized ink tanks, the printer offers up to two years of ink in the box, which is equivalent to about 30 in cartridge sets. If you've ever owned a printer, you're well aware of how expensive ink can get.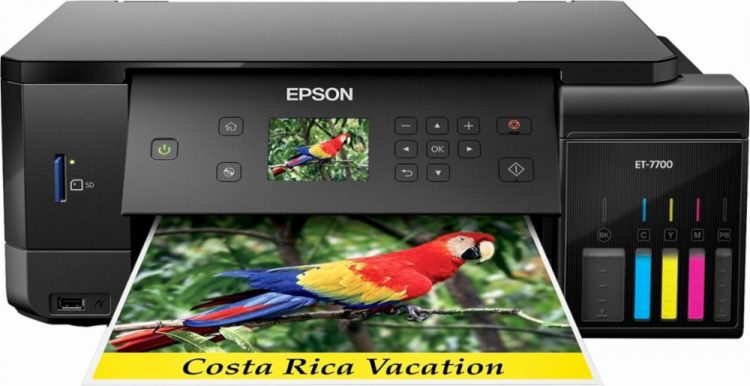 Amazing DIY With Expression Premium ET-7750
There are so many DIY tasks that can be done by using this unbelievable printer. From creating wedding or birthday invitations, to making custom mugs, t-shirts, signs or decorations for any event – you name it, this printer can do it.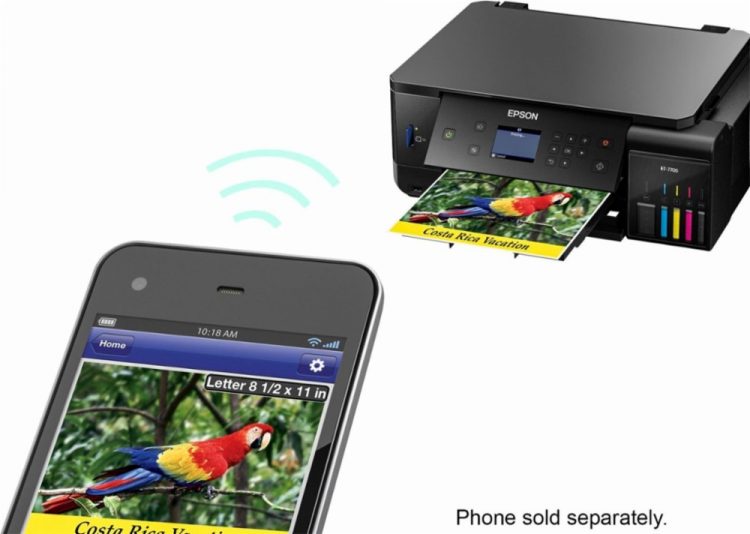 If you've ever thought about designing your own t-shirts, you can with this printer, because it's super simple. Gather a piece of cardboard, some kind of graphic art software, sublimation paper, a ruler, a hot iron or heat press, and a pair of scissors or an art knife. Got it? Let's get started!
You'll need to start with some type of artwork template, and then you can print off your artwork on a good quality sublimation paper. Once you've printed it off, you will cut out the design with your scissors or art knife.
Iron your t-shirt so that you have a flat surface to use. You want to make sure there are no wrinkles or moisture so that the photo has a smooth, dry surface to adhere to. It's a good idea to place a piece of cardboard between the t-shirt to hold it in position. Next comes the fun part!
You'll preheat the iron to 375˚ – 400˚ and place the printed image on the t-shirt. Next, place the printed image down on the t-shirt. It's a good idea to place some tape on the corners so it can't move during the process. Finally, you iron the paper for 2-3 minutes. The heat from the iron converts the ink into gas, trapping the ink inside the pores of the shirt. Voilà! You've made your first shirt!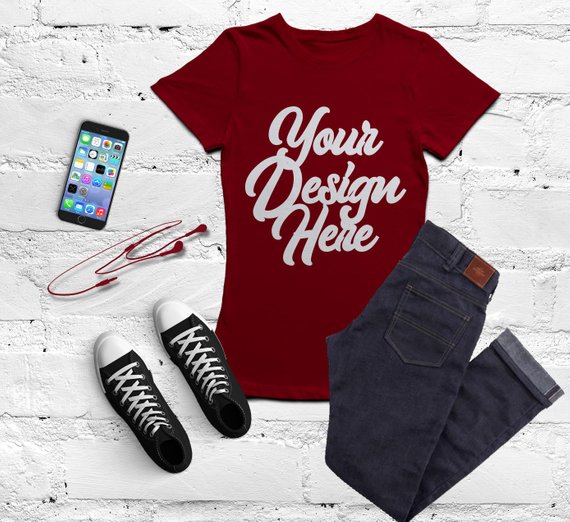 I am highly impressed by the quality of this printer, and can't wait to start crafting new items. I think custom coffee mugs are next on my agenda. Share photos of your creations in our comments section below! Good luck!