I'm something of a tech nerd. Who am I kidding. I am ABSOLUTELY a HUGE tech nerd! Recently, I began pairing my techie side with my creative side in fun new ways I never even DREAMED I'd be doing until recently. I have been using my creative skills to create custom designs for people. T-shirts, coffee mugs, window clings–you name it, I do it. It's the perfect way for me to combine my technological expertise with the creative side I've always had. With that being said, if there is a gadget out there that will make things even just a little bit easier, I'm all for it. That's why I couldn't wait to get my hands on the Wacom Intuos Bluetooth Creative Pen Tablet.
Wacom Pen Tablet–What the Heck is it and why Would you Need it?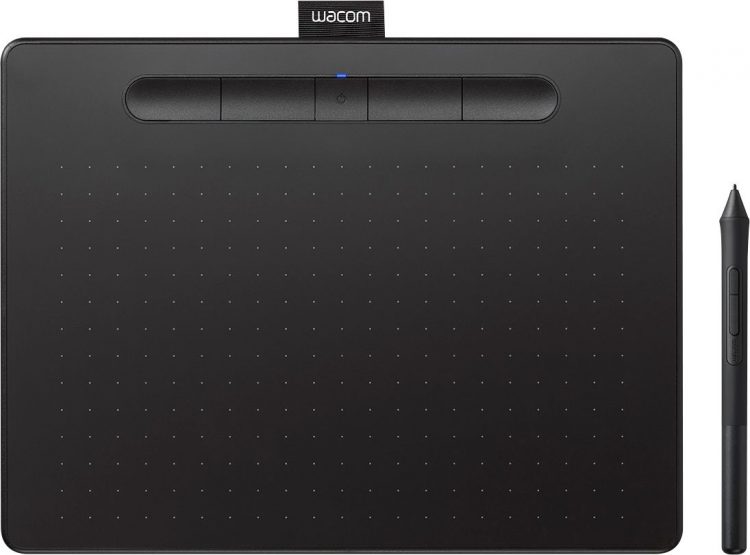 Good question, and I'm glad you asked! This thing takes the place of a mouse and mouse pad for a computer. The tablet portion acts as your mouse pad. The pen acts as your mouse. It gives the user a ton of control over the cursor. That control over the cursor is something that is a complete godsend when dealing with designs and artwork on the computer. Graphic designing becomes a breeze with the Wacom Pen Tablet. I seriously can't believe I went this long without one.
Specifications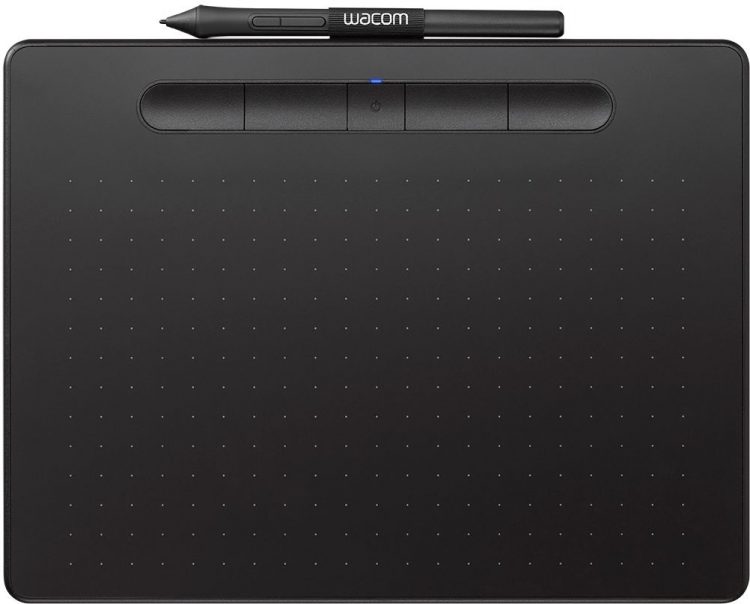 Let me just say this–it is a little bit of an adjustment going from a mouse and mouse pad to a tablet and pen. It feels different, especially after we've all been hardwired for so long how to use a mouse with a computer. But once you start getting the hang of it, it's like opening up a whole new world of possibilities. If you would rather use your hand, you can do that too. Or a combination of both! The Wacom Intuos Bluetooth Creative Pen Tablet is cordless, pressure sensitive, and perfect for use with large monitors or dual monitors. There are 4096 levels of pressure sensitivity which gives the ultimate amount of control and precision. It's perfect for drawing, painting, and even photo editing.
The best part is the Wacom Creative Pen Tablet comes with its own free downloadable software. It has everything you need to get started in digital art. I find that having a pen in my hand is more natural-feeling and more conducive to the creative process. And with up to 3 free creative software programs, you're sure to find something perfect to suit your own personal style. My only regret is that I didn't get one of these Wacom Pen Tablets sooner!