We rely on the internet for almost everything these days, so there's nothing worse than when it just stops working. If you've ever had to try and decipher those blinking lights on your router, you know what I mean— endless frustration!
And, with kids in the house that are always online, monitoring and managing their screen time is almost a full-time job. Luckily, I'm happy to say I've discovered something that can help solve both those problems and maybe, make your life a little easier: the Starry Station.
It's a new type of wifi router that comes with an easy-to-use touchscreen and easy-to-understand, built-in parental control features. You could say, it's a "two-fer" — a wireless router with parental controls (so no more navigating multiple apps!) that's packed with features I never knew I needed and now, I can't live without. Add to that a slick app for iOS and Android and your home wifi woes may go on a permanent hike. Here's a little bit of why I love it so much:
Beautiful, Sleek Design and Super Simple Set Up:
For starters, this is not your typical, ugly box with random blinking lights that takes an expert to decipher. This is a gorgeously crafted, chic piece of hardware that you'll proudly display in your home.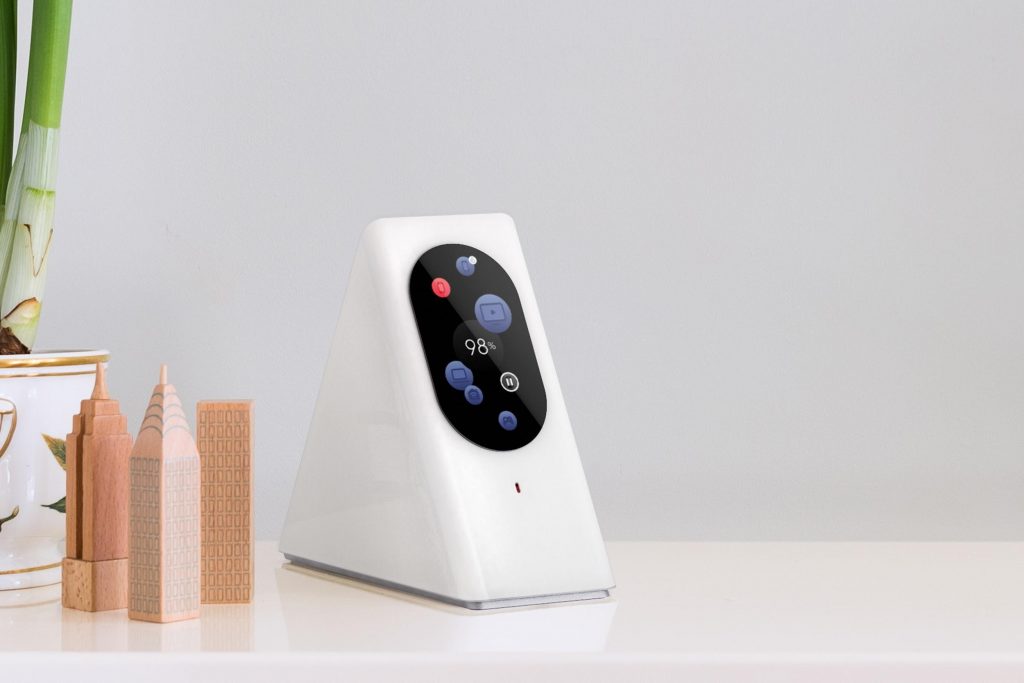 But looks aren't everything. The Starry Station is also a dream to use. It literally takes minutes to set up, and with the elegant design of everything from the cables to the box, it's actually quite a fun experience — not something I thought I'd ever say about my router! During the setup process, the Station acts as 'your personal assistant' helping you set up your network up and get it running. It can automatically generate an unlimited number of playful network names and passwords that are fun and easy to remember. So no more X23GLP679CHY as your network password!
Internet Health Monitoring:
Starry is all about transparency. The Station displays what they call an "internet health score" on its interactive touch screen, which shows how well your network is running. The screen also displays colorful little orbs that represent every device connected to your network and the strength of its connection. The Starry Station also regularly runs speed tests on your network, so it's easy to see how your internet has been performing (or not). Finally, the Station gives you a way to determine whether you're really getting the speed you pay for.
While Starry Station can't fix every problem, it can surface issues and help you troubleshoot by offering ways to fix problems or, tell you to call your service provider. For example, notifications appear directly on the touchscreen: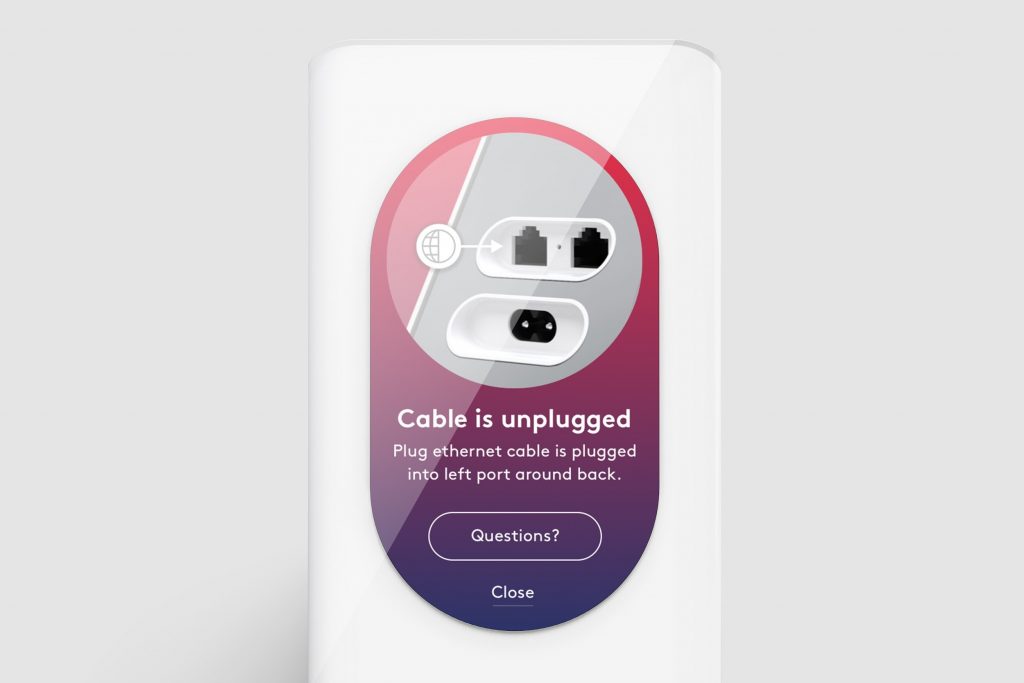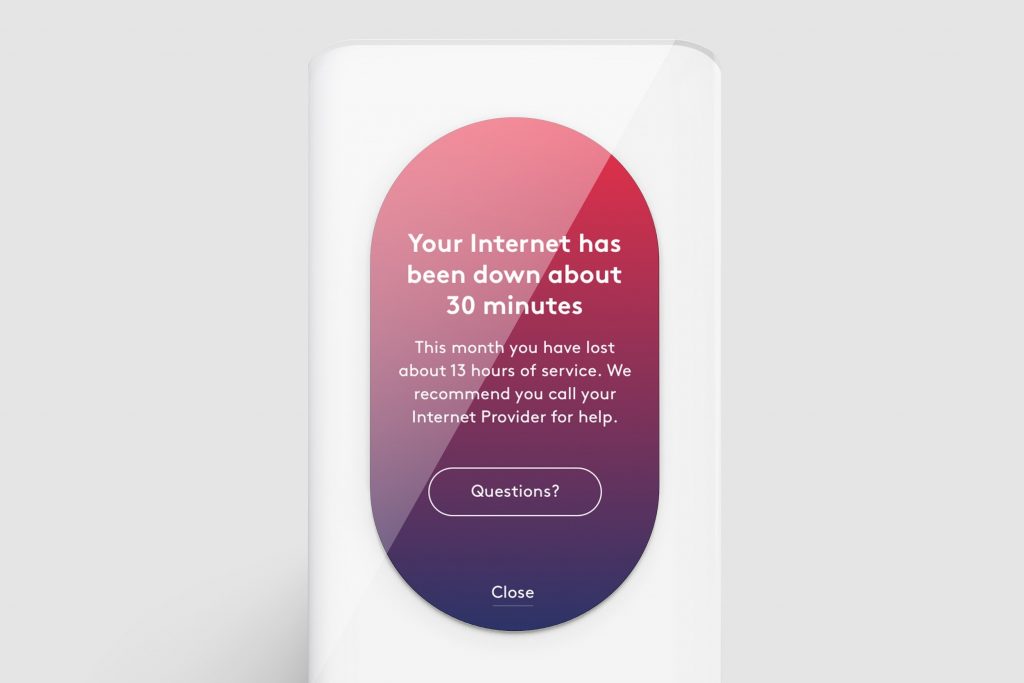 And if there's an issue that's got you stuck, Starry's super helpful 24/7 customer support is accessible directly from the Station. You can request a call from their reps right through the touchscreen, or if you're not in much of a talkative mood, you can use Starry's mobile app or send an email.
"Screen Time" Parental Controls:
For parents, Starry Station's parental controls are the secret selling point. I think they're the coolest part of the Station, but I'll let you decide. Gone are the days of holding the wifi password hostage to "encourage" your kids' productivity. Now, you can easily monitor and manage your children's internet obsessions and eliminate the need to purchase or install additional and often confusing "parental control" applications. On the Station's touch screen or mobile app, you can easily filter any no-go websites and apps as well as set Google Safe Search and YouTube Restricted Mode to block adult-focused content. Now you can sleep easy knowing your kids aren't up past their bedtime watching something they know they shouldn't be.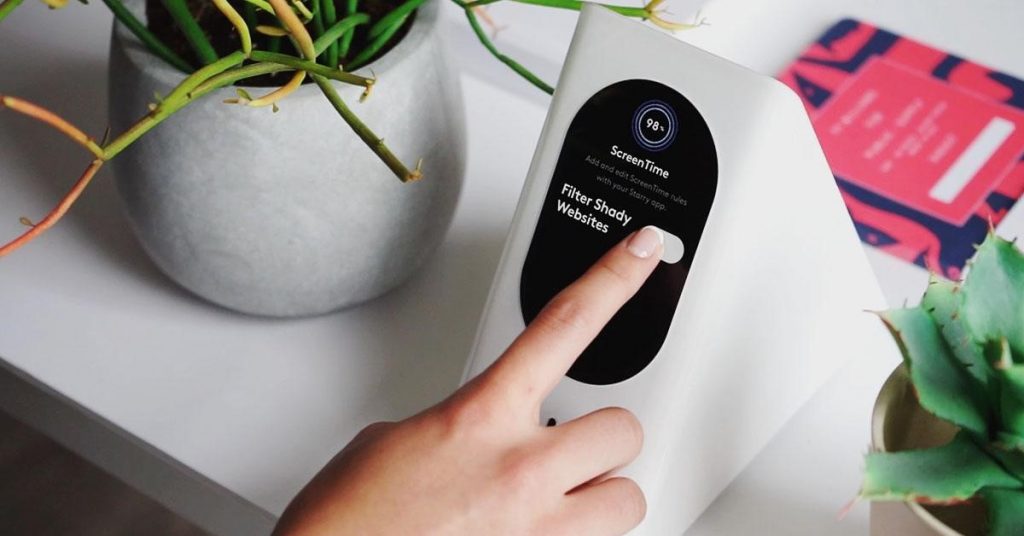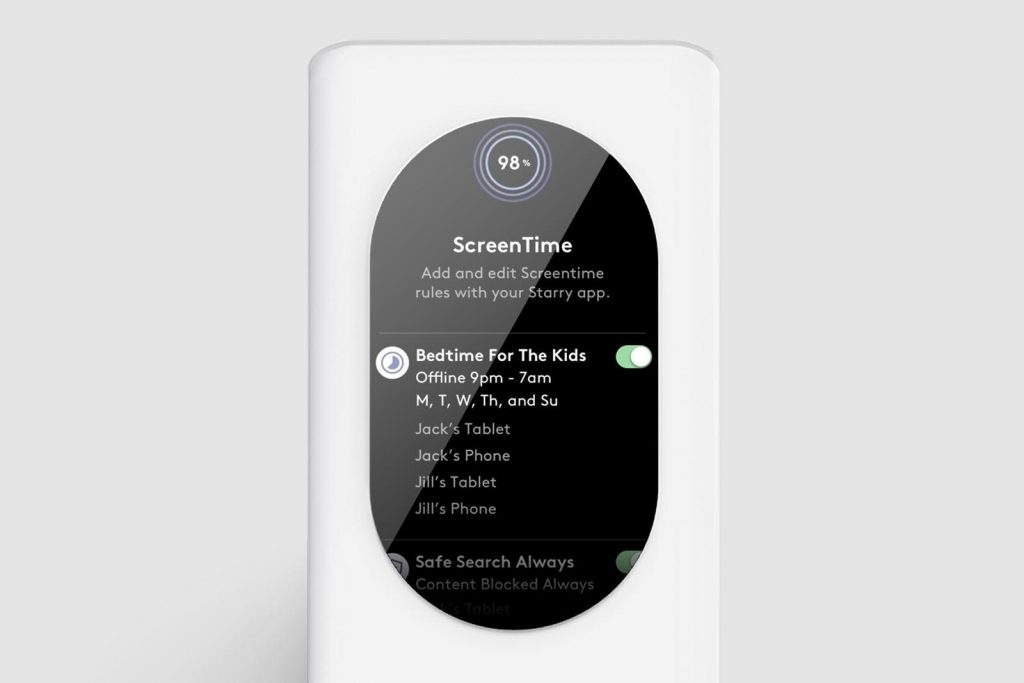 For all of you who have sat down for dinner while your kids played "one more level" or stared at the top of their heads as they texted under the table, with Starry Station, that will become a thing of the past. Customize your own rules around internet access or choose from Starry's preset rules like "Bedtime" and "The Great Outdoors," which limit internet usage based on individual devices and time of the day. Or, better yet, you can just "Pause" the internet, so your children stay focused. (Sorry, kids!)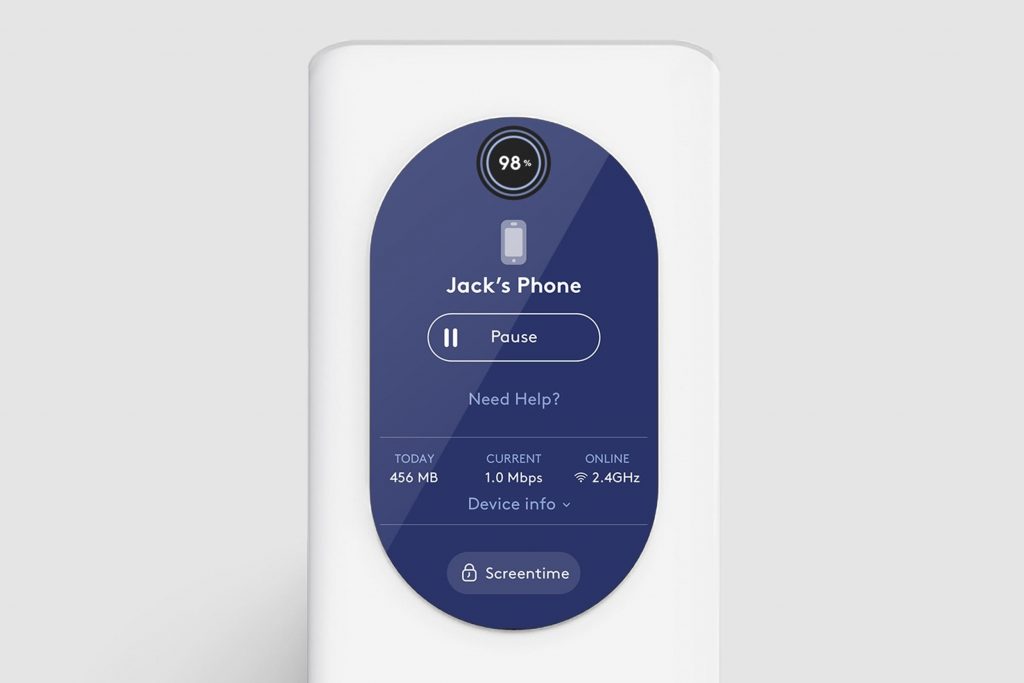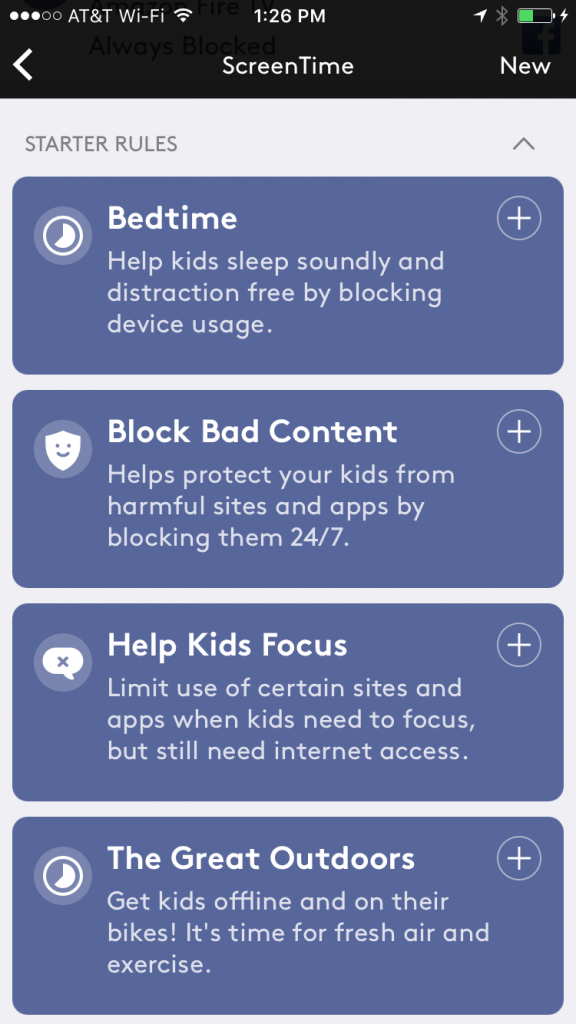 The Starry Station currently retails at $249.99 and is available on Amazon.com, Best Buy and B&H. It's a worthwhile investment to solve all of your typical WiFi headaches. Surf the web simply and reliably with your new partner in internet safety: the Starry Station!