It is hard to believe that Spring is finally here. For me, it means the snow finally disappears and it's time to start thinking about spring cleaning. This year we are doing things a bit differently and getting rid of as much stuff as we can to help our local community. How you ask? Well by donating it all to Goodwill to #DonateStuffCreateJobs.
Donations of clothing or household goods to Goodwill help create jobs directly in my community and in yours too. In fact, those items get a second act in another person's life. That's spring cleaning with a purpose!
I can calculate how much my donation helps my local community by using Goodwill's Donation Impact Calculator to #DonateStuffCreateJobs, a feature available within the Goodwill Locator App available for Android and iOS devices and at http://www.goodwill.org/(click "Explore Our Map" on the homepage) and you can too.
Simply input the items you're donating to calculate the number of hours of career counseling, on-the-job training, résumé preparation, financial planning classes, and other services you've helped provide people facing challenges finding employment. When jobs thrive, communities thrive.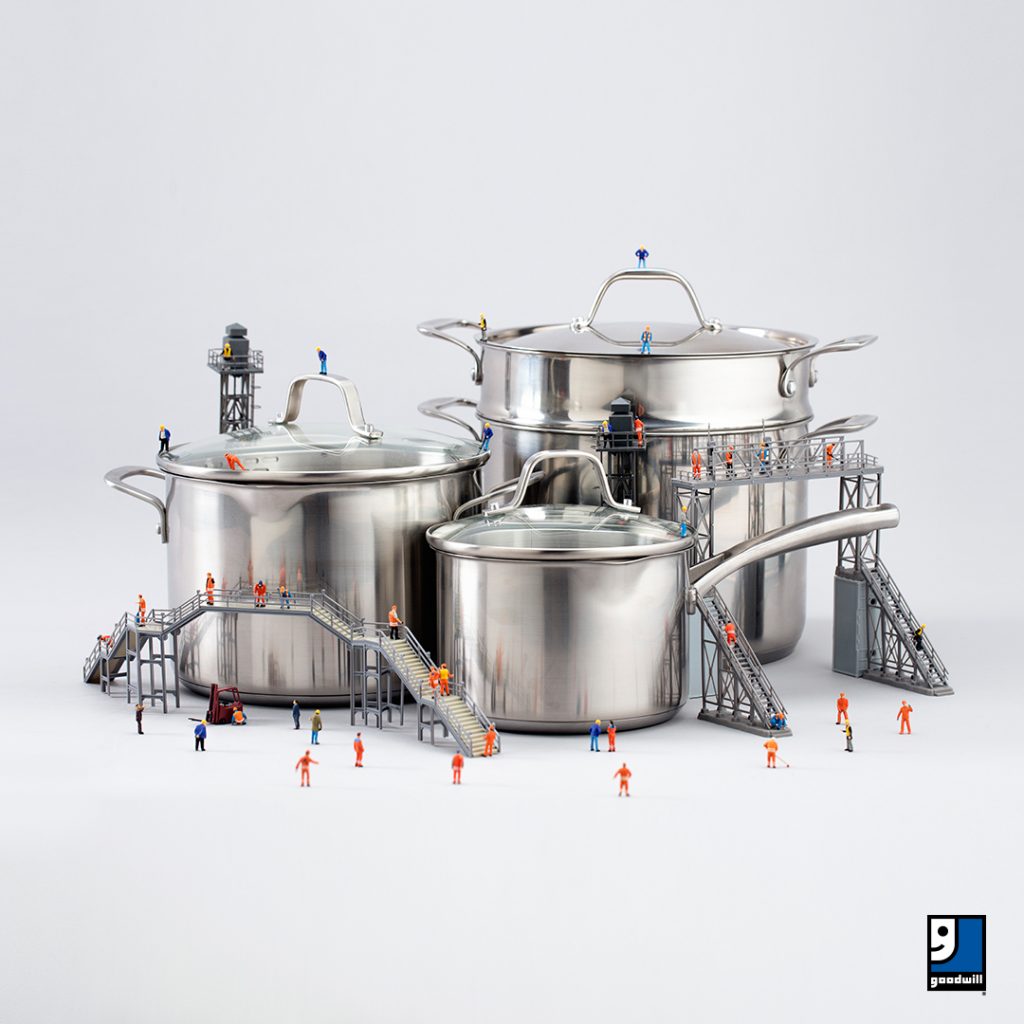 Through its 162 local, independent headquarters, Goodwill collectively provided job placement services, onsite and virtual skills training, and other community-based services (such as English-language training, financial education, youth mentoring and access to transportation and child care) in 2015. Last year, nearly 2 million people engaged in face-to-face Goodwill services to advance in their careers. More than 35 million people accessed education, training, mentoring and online learning tools offered by Goodwill virtually to strengthen their skills and gain industry-recognized credentials.
It took us no time at all to gather things to donate to our local Goodwill and just a trunk full of stuff will provide 3 hours of on the job training to someone in my community that needs it.
How many minutes (or hours) of on the job training would your stuff help with?