Do you ever want to hang up a picture, a calendar or an amazing drawing by your child, but you have nowhere to put it? Magnets won't stick to stainless steel, and no one wants to mess up the paint on the walls with tape or glue, and after a while the fridge starts to look a bit messy. So what do you do? Get Fodeez!
"Fodeez™ Adhesive Display Frames are the award-winning innovation to showcase photos, pictures, messages, signs, etc. on any smooth surface. Fodeez™ Display Frames are not only amazing picture frames, they also work as laptop skins, locker decorations, wall decals, and many more applications. The peel and stick frames are reusable hundreds of times, and the dry erase feature of the image area makes them excellent dry erase boards for all purposes."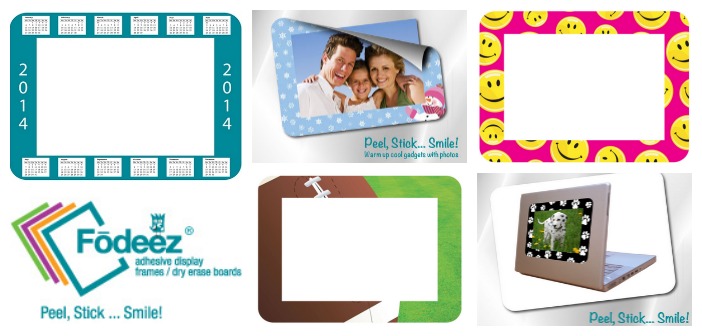 These innovative and fun peel-and-stick frames are available in all sorts of colors, patterns and sizes. They can stick to any smooth surface, and are easily removed without causing any damage or leaving a sticky residue. Stick them on the stainless steel refrigerator, your laptop,a wooden cabinet or even on the metal of a school locker! You can use them over and over without the Fodeez frame losing its ability to adhere! Plus the area that goes over your image is made from a material that you can write on with a dry erase marker, and then wipe it clean!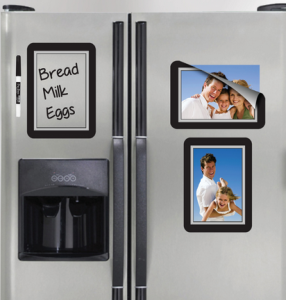 Fodeez are a great way to add color, organization and convenience wherever you place them. Use them to frame and display your favorite photos, that math test he aced, or her contest-winning essay! Fodeez even makes adhesive calendars that "combine the ease of entering events into a phone or computer app with the simplicity of a traditional wall calendar"! Simply print out the current month's calendar from your computer software, then place it under the Fodeez Calendar. You now have the ability to add events using a dry erase marker, and at the end of the month you can simply wipe it clean, add the new month's calendar and start again!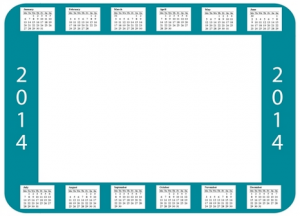 Fodeez come in several different sizes, designs and colors so you are sure to find the perfect one for your needs. Choose from tons of designs such as celebrations, holidays, classic, jewel tones and brights, pets, sports, and more. Or you can shop by age category, for example: find designs fitting for baby or preschool, middle school or college! They also offer several different sizes including 2 x 3, 4 x 6, 5 x 7, and 8.5 x 11. They even offer two different photo booth sizes/designs as well as several different Super Pack combinations which include multiple sizes.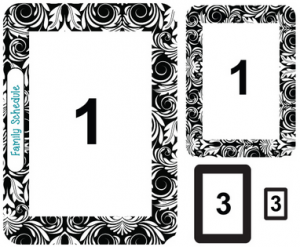 Fodeez believes in giving back. They have offer a wonderful program where they work with children's hospitals that have children for extended stays. In order to make the kids rooms and days a little brighter, they supply them with Fodeez frames to hang up pictures of mom and dad or other loved ones or friends. And with the dry erase feature kids can even display their own artwork, wipe it off and then draw again! Every purchase of frames helps to donate to these children. And if you work with children in the hospital, be sure to contact Fodeez at [email protected] and tell them all about your hospital!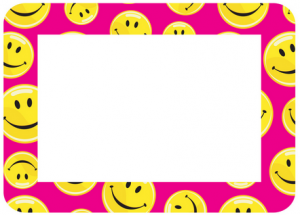 Fodeez frames are tons of fun! You can decorate your home, office and even your laptop. Kids love to add them to their binders, lockers and electronics. They would make a great gift idea for everyone from teachers to co-workers to family and friends! You can order them directly through the Fodeez website, or find them at your local Walgreens!
Connect with Fodeez:
Website | Facebook | Pinterest
Disclaimer:
These products were received from the Company for review purposes only. All thoughts and words in this post is my own and I was not paid to endorse it. I am only voicing my opinion about this product.