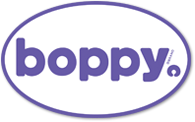 You may or may not have ever heard of Boppy before so let me share more with you about this company. Founded in 1989, The Boppy Company is the world leader and expert in creating comfortable, supportive and award-winning products for mom and baby. To date, Boppy® Products have won over 50 awards and continue to be named must-have products around the world. Most well-known as the maker of the world's original nursing pillow, the iconic Boppy® Feeding and Infant Support Pillow, The Boppy Company has expanded into skincare, pregnancy pillows, breastfeeding accessories, baby loungers, baby clothing and plush goods, baby travel products, nursery products and baby seats. For more information, visit www.boppy.com.
So by now you're ready to hear more about what Boppy has available for your babies. Well, they have an array of safe baby products that I'm sure your baby will get great use from.
The first Boppy product I received was from their pillow line, When my daughter in-law was expecting I reached out and got her a Boppy® Best Latch™ Nursing Pillow .
This was definitely the perfect pillow for her since she was breastfeeding Jada. It was sturdy, comfortable and very supportive for baby and mom. It was a good way for her and the baby to bond during breastfeeding time. With the two distinct feeding surfaces you can select what's best for your baby, either the firm surface which features a soft minky fabric and provides a stable platform for breastfeeding, or the softer fiberfill side which offers a more snuggly surface as baby grows.
The Boppy Company can offer your baby so much as they begin to grow. The list of pillow products goes on, check out this Boppy Lounger called: Elephant Love Newborn Lounger.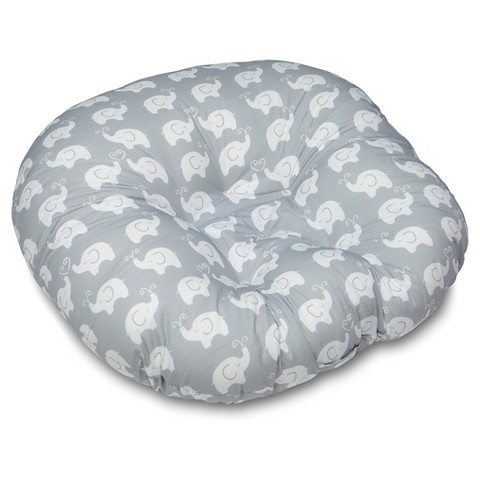 Once again Boppy has created a very useful lounging pillow for your baby. It's nice to see it even has a convenient carrying handle for mom to carry anywhere she likes even over to grandma's house. It also has a unique design with a recessed interior which is just perfect for a newborn's bottom and don't worry it's easy to clean mom
The best thing about Boppy is they have a nice selection of support pillows, breastfeeding pillows and even a cozy Boppy Baby Chair.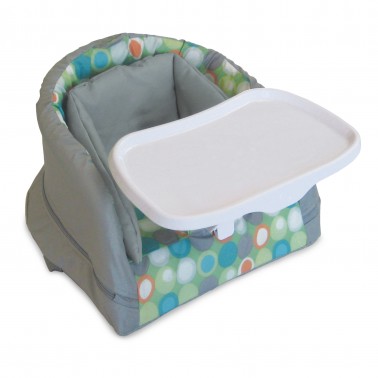 This will definitely be a good chair for your little one, he or she will be able to sit comfortably while watching TV or while enjoying their meal. The part highchair, part booster seat, part floor seat was designed to go from floor seat to table seat. The Boppy Baby Chair passes all US safety standards and includes a three-point harness for baby and chair attachment straps. Folds down for easy storage and portability. Soft, wipe able fabric makes cleaning a snap.
Well again, you should take a moment to visit Boppy website to see all of these items and more. Stay tune for next month we will be featuring another item from their selection of baby products.
Remember you can keep up with Boppy via Facebook | Twitter | Pinterest | Shop Boppy |