Making the decision to stop eating meat and dairy products is one that can change your entire life. You might have allergies, want to create a cruelty-free lifestyle or don't feel comfortable eating animal products. Whatever the reason, it can be a positive transition. While you might have been a practicing vegan for a while now, you might want to start including your children in your lifestyle choice too. They too might have allergies to certain foods or maybe they are upset about eating meat or fish. Maybe you just want to help them make better food choices to help them grow into healthy adults. Plus it can also make food shopping and mealtimes a lot easier. Whatever the reason, taking this journey together will undoubtedly be more fun and exciting. But raising your children as vegans can present a whole host of new challenges that you need to be prepared for. Use the tips featured in this guide to make introducing a vegan lifestyle to your children a stress-free success.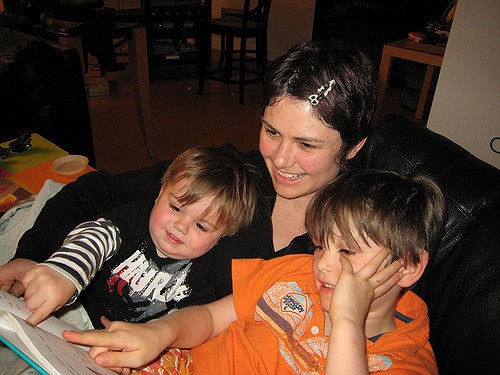 Be ready to answer their questions
As any parent will know, young children, are always asking questions. Their curious minds want to know how things work and why things are the way they are. Introducing them to a vegan lifestyle will be no different. From why their friends eat different things to them to what certain foods they can eat, you need to be prepared with answers. It could be confusing to your children if you are unable to satisfy their questions with confident answers and reasons. So even if you've been a vegan for years, you need to refresh your knowledge and understanding. You can use the internet to find kid-friendly guides and videos on veganism which you can show to them to explain more clearly. Vegan websites and blogs can also be a useful source of information which you can refer to. You can also go online to learn about Hampton Creek and other new vegan food brands to expand your meal and snack options. Documentaries and books on vegan parenting and the meat industry could be additional resources too. You can also talk to other vegan parents in Facebook groups and forums for ideas and tips. This should give you the advanced knowledge that will help to explain your lifestyle to your kids more effectively. It will also assist them to start distinguishing food labels and which products they should avoid.
The more you know about the vegan lifestyle, the better equipped you are to making your children's transition successful. While young children won't need as much convincing, older children will be more likely to question the change. Don't be discouraged if you don't know the answer to one of their questions. You can't be expected to know everything about veganism, especially if you have only recently made the switch too. It can be a lot to get your head around initially and requires a different mindset. See this as an opportunity to learn more and research together. You can look into the Dr. Sebi diet plan start out your research.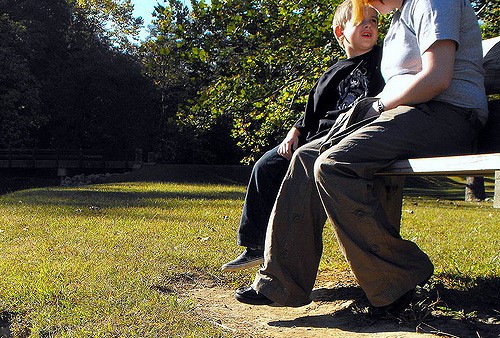 Talk to them about non-vegans
This is closely linked with being prepared to answer their questions. Whether it's at school or while you're eating out over the weekend, your kids might see other people eating meat or dairy. This too can cause confusion, and they might feel they are being left out. You need to explain the reasons behind why your family unit chooses not to eat meat or dairy. But you also need to talk about non-vegans and their dietary choices too. It's important for your children to know that not everyone has the same morals or leads the same life as you do. This will not only teach them to be more accepting of others as well as showing them how to be understanding and compassionate. Sit them down and explain the differences between your diet and lifestyle and that of non-vegans. This should be clear and easy to understand without bombarding them with negativity towards others. While you may not agree with the consumption of dairy or meat products, don't encourage your children to be hateful. They are bound to meet non-vegans every day, and this dislike could make them unpopular and difficult to talk to.
You could also use some of the resources that you used for your research. While you gathered this information to help answer their questions, it can also help them to respond other people's questions too. Some non-vegans, whether it's friends or other parents might disagree with your choice to raise vegan kids. The last thing you want is for them to feel vulnerable or upset. So talking to them about other people's reactions to your lifestyle choice might be helpful. You can role play to help them practice suitable responses. This will also contribute to building their confidence to talk about their veganism more openly.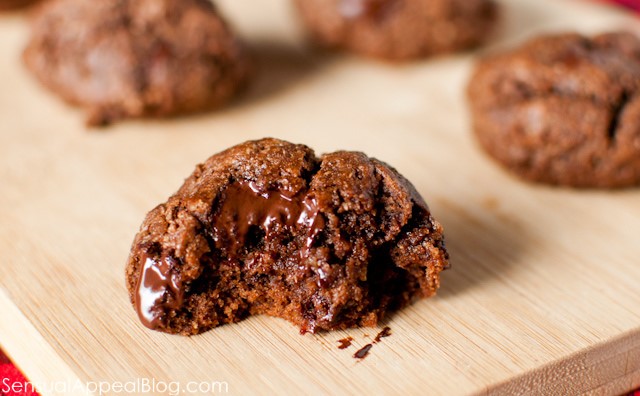 Always be prepared
Raising your kids to be vegans requires you always to be prepared. While veganism is more accepted now than it used to be, not every restaurant or store will provide vegan options. But this shouldn't stop you from eating out. You can look at menus online, research vegan food establishments or ask other vegan parents for advice. Once you've discovered suitable places, make a note of them for future reference. Contacting your children's school could also be beneficial to find out what food options they provide. You might need to provide a packed lunch for them, so look for healthy snacks you can include that are also fun. If your child is old enough to take part in cooking lessons, you might want to talk to your child's teachers. This will help them to plan more inclusive lessons that incorporate your kid's lifestyle choices. You can also pack a bag full of vegan-friendly snacks and treats when traveling or out with your kids. This will come in handy and reduce the stress of finding appropriate food for them to eat. Looking for food ideas and cooking together will also make your kids feel more involved and responsible. As well as teaching them about nutrition and portion sizes.
Another situation you need to be prepared for is when your child gets invited to events. Whether it's a sleepover or birthday party, there might not be vegan options available for them to eat. The last thing you want is for your child to be left out or to feel different to everyone else. This is where your preparation comes in. Start by looking up fun recipes for BBQ's, parties and days out to give you some inspiration. You and your child could make vegan cupcakes and brownies to bring to a party or play date. If the party is at a restaurant, you can ring ahead to see if the can create a meat and dairy free meal for your child. If they don't, you might want to create a meal for them at home which the restaurant can serve with everyone else's. This preparation may seem extensive, but it will make the transition much easier for your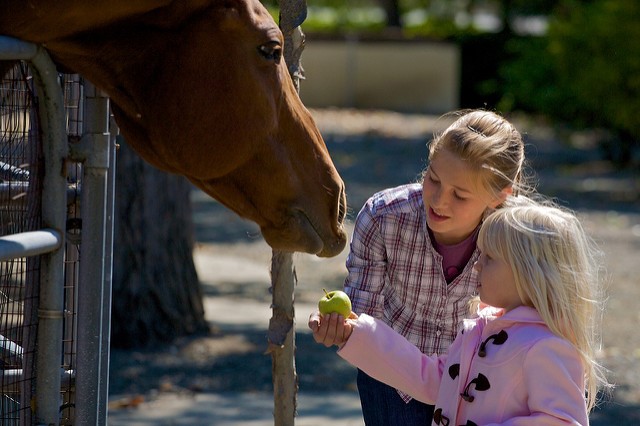 Bring them closer to nature
Another way of helping your children understand your vegan lifestyle is to bring them closer to nature. You can take them to local zoos and farms which don't use animals for produce. This will give them the opportunity to see cows, chickens and other animals up close, which they may not have done before. Children are naturally drawn to animals and find them interesting. Being able to pet or be close to these creatures will help them to see what not eating meat or dairy can achieve. This will show them the purpose of their vegan lifestyle and make them more eager to take part. You can also see if there are volunteer opportunities to help out at these establishments. This too can help your kids to build a stronger connection to animals and the environment. While also teaching them to be mature and responsible.
The meat and dairy industry is known for causing pollution and has links with global warming. So encourage your children to take care of the environment. You can give them their own recycling bin which they can fill up each week. Planting trees, plants and vegetable patches in your yard is another way to help too. You can teach them how to save energy by turning off taps and lights when they aren't in use. Your entire family can also start picking up litter from local parks and in the area surrounding your homes. This is bound to have a positive effect on your children and teach them about their environmental responsibilities.
Raising your family as vegans can seem overwhelming. Especially if you've only recently made the change yourself. But the hard work and effort you put in will make it all worthwhile. Transitioning with your family can also teach you more about veganism and how to make it more exciting. For more help and guidance, visit vegan parenting blogs and read books on the subject.