Imagine attending six birthday parties in two days and still having the energy to wash the grass stains out of the kids' soccer jerseys. Imagine being up all night with a teething babe and still making it to the 9 a.m. partners' meeting. Imagine doing it all without having a single cup of coffee or another high-calorie energy drink…
Doctor-formulated Instavit Instant Energy offers you a rapid dose of caffeine and complimentary B vitamins in a convenient oral spray. You simply remove the cap, spray Instavit Instant Energy into your mouth, and you're ready to go. It's the perfect remedy for on-the-go moms. And, because it is no bigger than a tube of lipstick, you can conveniently slip it into your pocket or purse. Hooray—one less thing to carry!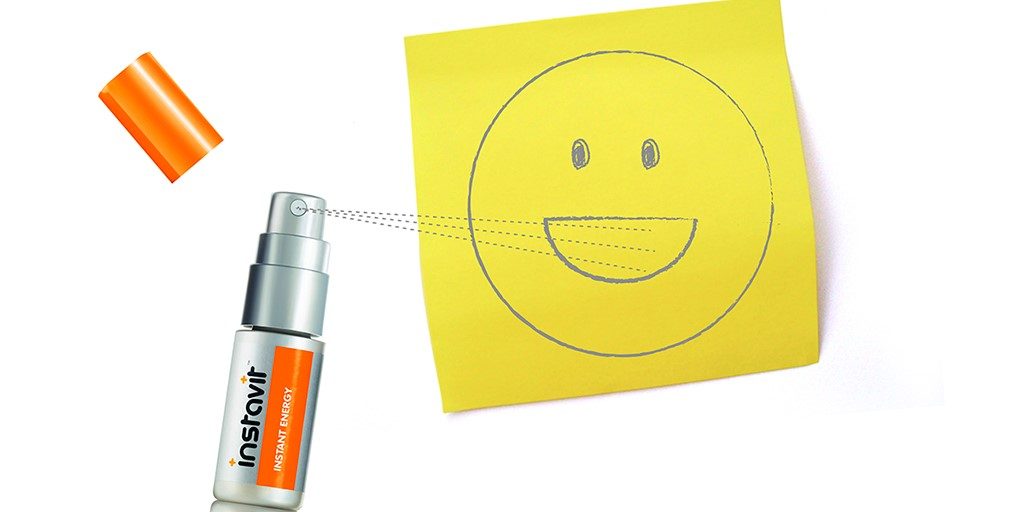 Okay, but convenience is just part of what makes Instavit Instant Energy so special. First, let's talk formulation. Ordinarily, energy drinks and supplements are packed with sugar and other concerning ingredients (Taurine, I'm looking at you). Seeking a purer energy solution, London-based surgeon Dr. Jatin Joshi created Instavit. It contains no unnecessary fillers or binders. Instead, the product features a great-tasting caffeine and vitamin blend that just so happens to be entirely sugar-free and calorie-free too.
Something else to love about Instavit Instant Energy: it won't give you that jittery feeling that often comes with too much caffeine. Why? Because unlike coffee drinks and energy beverages and pills, the dosage is easily customized to suit your needs on any given day. For instance, let's say you had a decent night's sleep but could use a small boost to get you through tonight's piano recital. You now have the option of giving yourself a low-dose of caffeine by using just one spray of Instavit Instant Energy. Contrarily, in an instance where you require an extra-large-coffee-sized pick-me-up, you have the option of four sprays. Basically, you can adjust your caffeine intake (one to four sprays at a time) according to your needs, which means you are far less likely to end up with that awful over-caffeinated feeling.
Finally, to seal the deal: it's discreet. If you are one of the many moms that feel the urge to hide your energy drink habits from your kids, you'll love Instavit. Obviously, we know most energy drinks aren't good for us, and chugging a soda-like beverage on the regular is hardly an example most moms want to set. Because of the small size and unique spray delivery of Instavit Instant Energy, moms can quickly get the support they need, without the kids taking notice or interest.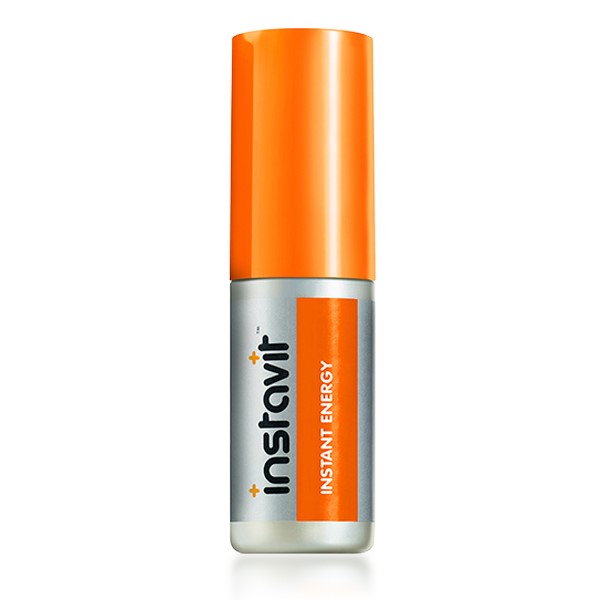 Each Instavit Instant Energy bottle contains more than 100 sprays—that's easily a month's worth of pure, potent, and portable energy support. It is convenient, doctor-approved, and most importantly, effective. Let's be honest, balancing motherhood and our professional/personal lives can often leave us zapped. Instavit Instant Energy gives you the extra support to ensure you never miss out…or poop out.
Learn more at www.instavit.com
Connect with Instavit: Facebook | Twitter | Instagram